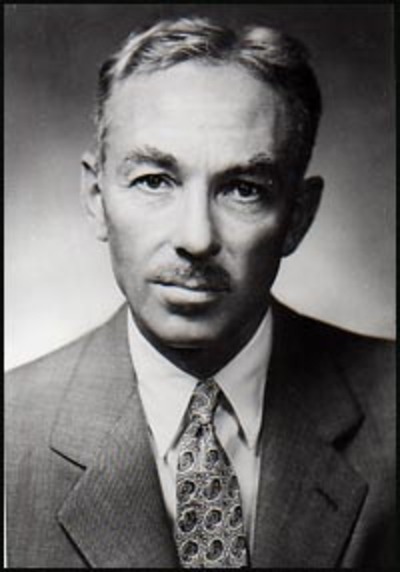 Can a love of literature help you find work?  Jody Costa, a former student of mine, had the opportunity to find out this past year.
I asked Jody to write a post to provide insight into how literature enters into the lives of 20-something college graduates wrestling with the rough economy. She discovered, as you will read, that sometimes literature speaks with the ambiguity of the Delphic oracle.  What you think an author is telling you may not be what he or she is really telling you.  
When at St. Mary's, Jody was everything one wanted in a student.  A 4.0 student athlete who captained the volleyball team (she was also on the swimming team), Jody was one of those decent and caring people that communities are built around.  Her senior thesis, a long creative non-fiction account of a journey across America, was so riveting that no reader who picked it up could put it down.  Here's her account of life while unemployed.
By Jody Costa
At first I thought E. B White was telling me to move to New York City. I read his essay "Here is New York" (in Essays by E.B. White, Harper Perennial, 1999) on the train ride home from a successful interview with a storied publishing house located right at Madison Square. It was a Wednesday morning, bright and early, and a December full moon had taken me from my friend's West 12th Street apartment to the train with all the signs and hopes that I should soon resign as executive editor of a small publishing house and move. Move away from friends, family, and everything familiar. Move towards everything E. B. White described:
This excitation (nearness of giants) is a continuing thing. The city is always full of young worshipful beginners. … each depending on his own brand of tonic to stay alive, each with his own stable of giants.
These old publishing giants held me captive, promising a new bigger career, of joining that New York elite, wining, dining and ultimately strutting those long busy avenues with every muscle toned by success.  In the midst of a great recession, I left a secure job to follow a dream.
It all fell through. The letter proved bogus and, thanks to lawyers and (in my paranoid mind) backroom deals, I found myself unemployed.  I spent the next five months living in my sister's basement.
But I still had E. B. White. With nothing but time to kill, I decided to finish his essays. I also started a poetry blog presssend.blogspot.com  and worked a little freelance. Sometimes I went to lunch. Mostly, I tried not to dwell on the fact that my career since college had collapsed… again.
[As a quick aside, I say "again" because my first job out of school was as a technical writer. When it ended abruptly, and thankfully, I took up bartending and played hooky with my life. That was until I found my start in publishing, which, in turn, brought me to that train from New York, and to this essay.]
So E. B. White and I, we sipped hazelnut coffee and we talked. He told me about Maine, and birds, the railroad and Mark Twain, style rules and being a young stowaway poet to Alaska. Around me the world zipped by with its usual pace but I spent the days walking to the coffee shop and reading. I watched clouds. I breathed air in and really felt it. I ebbed and flowed between those feelings of awareness and frustration. Without income, E. B. White could only cheer me so much.
May threatened and I still hadn't finished the book of essays (E. B. let me take breaks to read Gone With the Wind, All Quiet on the Western Front, The Lost Symbol, parts of Carl Sandburg's Collection of Poems and Leaves of Grass, Cannery Row, The Red Pony, Poems of Robert Frost, A Prologue to Love, Annapurna, Book of Blues, This Side of Innocence, No Shortcuts to the Top, Franny and Zooey, The Assistant, and The Metamorphosis, among others). But, I had decided finally to make a move – my plan was to be out on my own with some kind of job before my sister got engaged and before I turned 30 – all of which loomed just a few weeks away.
I took a leap of faith and rented an apartment– a nice one-bedroom in Canton, Baltimore. It happened to be vacant so I moved right in! Next came the job. I had applied to a marketing communication position without much thought (as I had applied to many, many jobs in the months prior), and just as I decided to start training with a wine bar, I got the offer. I quit the bar and accepted a new industry and a new challenge. Within one week (within a five-block radius), it all happened. New apartment and new job – same comfortable Baltimore!
On my first night home from the new job, I finished E. B.'s book of essays. He ends with "Mr. Forbush's Friends", an essay on an ornithologist (Mr. Forbush of course!) from 1929.   In includes the following passage:
Reading the essays, one shares his ecstasy. I have nothing on my bookshelves that I turn to more often or with greater satisfaction that his Birds. He is a man for all seasons and, like a flight of geese, he carries his reader along into seasons yet to come.
The true message wasn't that I needed to move to New York to be amongst giants. I had only to finish the book, look up, and acknowledge an expanse of soaring sky.