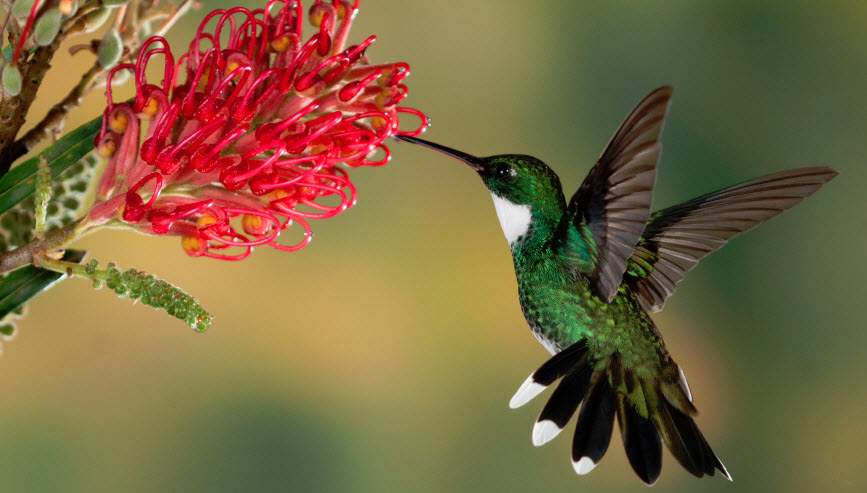 Wednesday
I'm back in my mother's Tennessee house after a 12-day trip with her to visit relatives. On Sunday we had a day such as I haven't experienced for a while: for hours we simply sat and watched an open field of goldfinches, bluebirds, hummingbirds, and one wild turkey from my cousin's porch in Acton, Massachusetts. It felt like a throwback to an earlier time.
Everyone seems to have a hummingbird feeder these days. Down in Tennessee, two hummingbirds fight over our feeder, not realizing there is enough for all. The dominant one spends more time chasing the other one away than he does actually feeding. Of course, I don't expect them to change their evolutionary behavior on account of  a few humans suddenly taking it into their heads to provide a bounty that may or may not last.
Speaking  of evolutionary biology, D. H. Lawrence has a strange but powerful poem about prehistoric hummingbirds in his very fine collection Birds, Beasts and Flowers. Enjoy the unsettling images:
I can imagine, in some otherworld
Primeval-dumb, far back
In that most awful stillness, that gasped and hummed,
Humming-birds raced down the avenues.
Before anything had a soul,
While life was a heave of matter, half inanimate,
This little bit chipped off in brilliance
And went whizzing through the slow, vast, succulent stems.
I believe there were no flowers then,
In the world where humming-birds flashed ahead of creation
I believe he pierced the slow vegetable veins with his long beak.
Probably he was big
As mosses, and little lizards, they say, were once big.
Probably he was a jabbing, terrifying monster.
We look at him through the wrong end of the telescope of time,
Luckily for us.
Lawrence could have could have contributed to Alfred Hitchcock's nightmarish "The Birds." For him, nature threatens to swallow us up, even as we try to maintain our individuality as "a little bit chipped off in brilliance." The casual "luckily for us" pulls us out of the trance that we have been drawn into by trying to laugh it off.
Don't be fooled, however. Lawrence is terrified by the vision of life as a heave of matter.