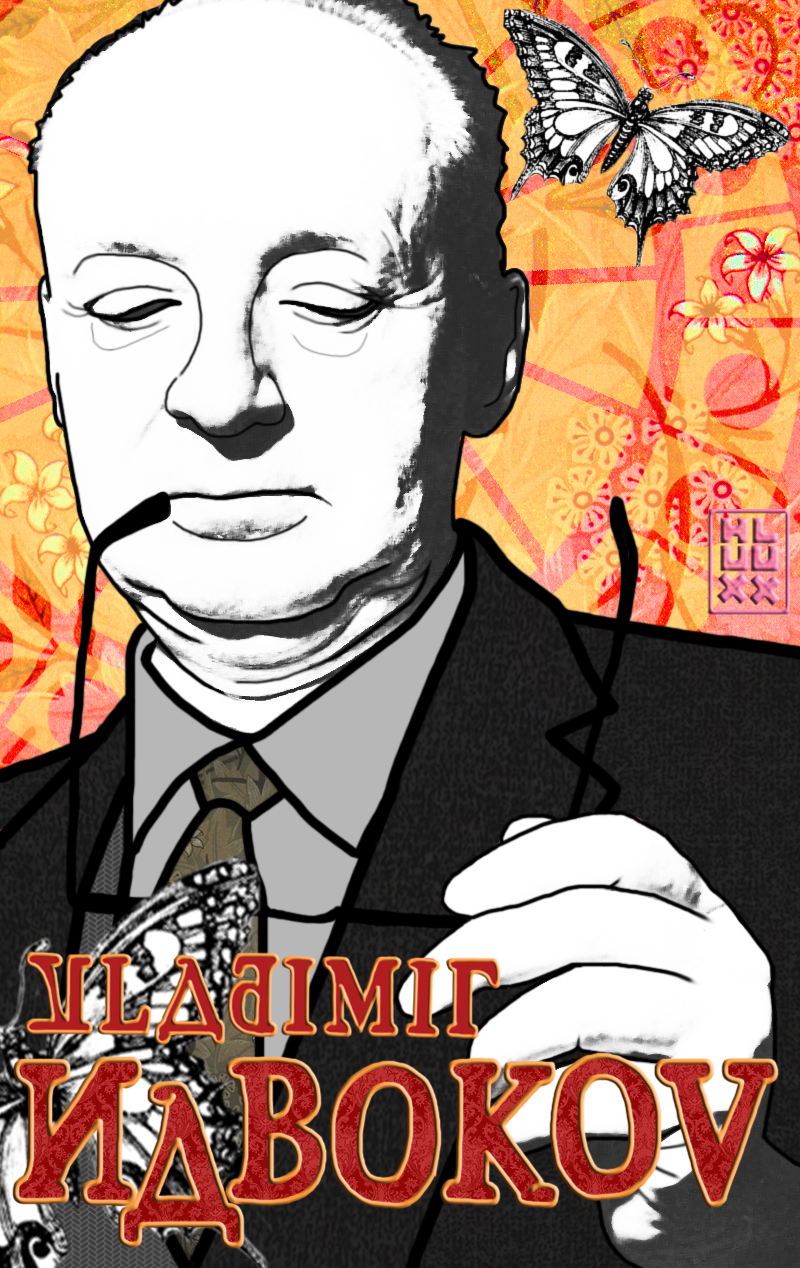 Yesterday I mentioned the extreme aestheticism of Vladimir Nabokov as described in Gene H. Bell-Villada's excellent book On Nabokov, Ayn Rand and the Libertarian Mind (2013). I'll take up in a future post Bell-Villada's fascinating ideas on Ayn Rand and how her novels have managed to indoctrinate a critical segment of today's GOP. Today I look at what Bell-Villada has to say about Nabokov and aestheticism.
Aestheticism is a topic I must return to regularly since it represents a vision of literature that is antithetical to my own. In fact, this very blog may have its origins in my desire to push back against the formalism that ruled over English departments when I was a high school and college student in the 1960s and 1970s. On Nabokov looks at why the interrelated movements of aestheticism, formalism, and the New Criticism were held in such high regard at that time. Nabokov was one of the high priests of art for arts sake:
Nabokov had no truck with "social" conceptions of literature of any kind. Correspondingly, he loathed all fiction that has a social focus or that looks at a society and its divisions, its sub-groups, its practices good and bad, its history. Hence in his dustbin we find such contemptible social observers as Balzac (the new French bourgeoisie), Conrad (British imperialism), Faulkner the "corncob chronicler" (the U.S. South, the Civil War, white racism), all Naturalists of any stripe (Zola, Upton Sinclair), leftists (Brecht), and any works that deal with the horrors of mechanized warfare (Remarque's All Quite on the Western Front, Barbusse's Le feu, even Picasso's Guernica).
Elsewhere Bell-Villada quotes Nabokov on how he taught Dickens:
In discussing Bleak House, I completely ignored all sociological and historical implications and unraveled a number of…thematic lines and the three main props of the structure.
Bell-Villada goes on to note that Nabokov found "the sociological side" of Dickens
to be "neither interesting nor important," and he turns a blind eye to such key Victorian aspets as the juridical machinery or the battles in defense of children's rights—what the juridical machinery or the battles in defense of children's rights—what the Olympian pedagogue summarily derides as "child labor and all that." As philosopher Richard Rorty pointedly observes, "Nabokov has to pretend, implausibly, that Dickens was not or at least, should not have been, interested in the fact that his novels were a more powerful impetus to social reform than the collected works of all the British social theorists of his day."
To which Bell-Vilada adds,
Actually Nabokov's position was not all that unusual in academic literary studies at the time. As we have noted above, the triumph of the New Criticism on U.S. campuses during the Cold War had led to a common practice of examining works of fiction and poetry in isolation from their social and historical settings. The Russian-American high priest simply took this tendency to the utmost extreme, becoming as dogmatic and uncompromising in his views as were the Soviets with their state-imposed doctrine of Socialist Realism.
For readers interested in the rise of New Criticism, check out Bell-Villada's useful overview, which traces it back to Fugitives and Agrarians like John Crowe Ransom, Robert Penn Warren and Allen Tate who "profoundly disliked an industrial capitalism that they viewed as inimical to their art and values." It also had an anti-communist slant that Nabokov shared. As Bell-Villada puts it,
where Soviet aesthetics stressed content and background at the expense of form,  American critics made form their sole criterion.
While I didn't understand any of this in college, I instinctively knew that literature as it was taught seemed too bloodless. Raised in the midst of the Civil Rights movement and turning 18 during the Vietnam War, I needed a discipline that was more engaged with the world. I therefore majored in history, even though literature was my real love, and I only switched to English in graduate school. Thankfully, there has been a pendulum swing away from formalism, and "New Historicism" has been one of the most vital aspects of literary criticism over the past twenty years.
My blog, to be sure, is not only a counter to aestheticism. Like Bell-Villada, I think there are times literature needs to push back against people who want to make it merely functional. The tension between seeing literature as an end in and of itself and of regarding it as a force for good in the world has always existed, and if we lean too hard in one direction, there needs to be a corrective. Yesterday I wrote of George Eliot's desire that literature improve people, and maybe Oscar Wilde's assertion that "All art is quite useless" was a pushback against such earnestness. Readers of this blog should not hesitate to push back if you find me becoming too earnest in my own celebration of literature's power.