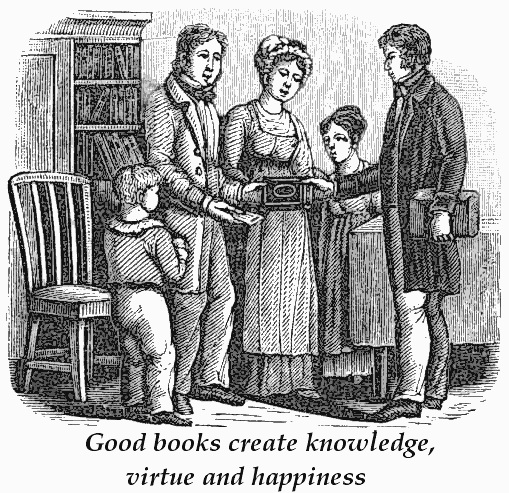 I'm still fuming over the way that the new Common Core State Standards, adopted in 46 states and the District of Columbia, are driving literature out of America's English classrooms. Yesterday I quoted Dickens to voice my protest. Today I turn to Jane Austen.
To recap, according to The Washington Post, various authorities are cracking down on what they see as laxity in the classroom:
Proponents of the new standards, including the National Governors Association and the Council of Chief State School Officers, say U.S. students have suffered from a diet of easy reading and lack the ability to digest complex nonfiction, including studies, reports and primary documents. That has left too many students unprepared for the rigors of college and demands of the workplace, experts say.
By contrasting "easy reading" with "complex nonfiction," the "experts" reveal their underlying assumptions. They're not just talking about Twilight or The Hunger Games but fiction in general. They consider all novels to be non-serious. Or, at least, not as useful as factual prose.
Jane Austen was fighting this battle in the early 19th century. In Northanger Abbey, she comes to the defense of novels in a passage filled with tongue-in-cheek hyperbole. The villains in her drama are those pretenders to seriousness who brandish classic texts while proving themselves blind to what novels have to offer:
Although our productions [novels] have afforded more extensive and unaffected pleasure than those of any other literary corporation in the world, no species of composition has been so much decried. From pride, ignorance, or fashion, our foes are almost as many as our readers. And while the abilities of the nine-hundredth abridger of the History of England, or of the man who collects and publishes in a volume some dozen lines of Milton, Pope, and Prior, with a paper from the Spectator, and a chapter from Sterne, are eulogized by a thousand pens—there seems almost a general wish of decrying the capacity and undervaluing the labor of the novelist, and of slighting the performances which have only genius, wit, and taste to recommend them.
Because of the condemnation of these pseudo-intellectuals (thank you for that phrase, George Wallace), young people are defensive about their love of novels:
 "I am no novel-reader—I seldom look into novels—Do not imagine that I often read novels—It is really very well for a novel." Such is the common cant. "And what are you reading, Miss—?" "Oh! It is only a novel!" replies the young lady, while she lays down her book with affected indifference, or momentary shame. "It is only Cecilia, or Camilla, or Belinda"; or, in short, only some work in which the greatest powers of the mind are displayed, in which the most thorough knowledge of human nature, the happiest delineation of its varieties, the liveliest effusions of wit and humor, are conveyed to the world in the best-chosen language.
As I say, Austen is over-the-top in her praise of novels but that doesn't mean that she is any the less serious in her defense of them.  By mocking her own enthusiasm, she is shielding herself from detractors, pretending to be flippant when she is in fact deeply concerned. She really does believe that novels display great powers of mind and provide thorough knowledge of human nature, a happy delineation of its varieties, and lively effusions of wit and humor. In short, she knows that novels provide deep wisdom.
Nevertheless, young people have been brainwashed into thinking that the experts know better:
Now, had the same young lady been engaged with a volume of the Spectator, instead of such a work, how proudly would she have produced the book, and told its name; though the chances must be against her being occupied by any part of that voluminous publication, of which either the matter or manner would not disgust a young person of taste: the substance of its papers so often consisting in the statement of improbable circumstances, unnatural characters, and topics of conversation which no longer concern anyone living; and their language, too, frequently so coarse as to give no very favorable idea of the age that could endure it.
I don't think that Austen is saying that novels are better than all other kinds of writing. Later in Northanger Abbey, for instance, she has the earnest Eleanor Tilney make a good argument for histories. Rather, Austen objects to bad and stupid writing. Such writing, Catherine Morland will later say, appears to be written to torment schoolchildren.
Her comments occur during a debate she has with Henry and Eleanor Tilney that appears to anticipate the one occurring between Common Core proponents and protesting English teachers. Austen uses the innocent Catherine to complain about the histories she has encountered:
You are fond of history! And so are Mr. Allen and my father; and I have two brothers who do not dislike it. So many instances within my small circle of friends is remarkable! At this rate, I shall not pity the writers of history any longer. If people like to read their books, it is all very well, but to be at so much trouble in filling great volumes, which, as I used to think, nobody would willingly ever look into, to be laboring only for the torment of little boys and girls, always struck me as a hard fate; and though I know it is all very right and necessary, I have often wondered at the person's courage that could sit down on purpose to do it.
Tilney teases Catherine for thinking that historians write for schoolchildren, which is a valid point. But notice how he sees torment as a necessary byproduct:
"That little boys and girls should be tormented," said Henry, "is what no one at all acquainted with human nature in a civilized state can deny; but in behalf of our most distinguished historians, I must observe that they might well be offended at being supposed to have no higher aim, and that by their method and style, they are perfectly well qualified to torment readers of the most advanced reason and mature time of life. I use the verb 'to torment,' as I observed to be your own method, instead of 'to instruct,' supposing them to be now admitted as synonymous."
In a Carleton College historiography class I took back in 1973, I remember encountering the ideas of Yale historian J. H. Hexter, who argued that the greatest historians are not those who give us one damn fact after another but those who provide dramatic and readable stories. (He held up Garrett Mattingly's classic Spanish Armada as an exemplar.) I will toast the new core standards if they encourage history and social studies teachers—not literature teachers, who already have compelling works to teach—to assign such works. It sounds, however, like the authors of the new requirements pointedly want documents that are tortuously written. When they demand "[difficult to] digest complex nonfiction, including studies, reports and primary documents studies, reports and primary documents," I hear them saying that enjoyment should be kept out of the process.
It's as though they think instruction is not occurring unless it is accompanied by torment. Or as Catherine puts it,
You think me foolish to call instruction a torment, but if you had been as much used as myself to hear poor little children first learning their letters and then learning to spell, if you had ever seen how stupid they can be for a whole morning together, and how tired my poor mother is at the end of it, as I am in the habit of seeing almost every day of my life at home, you would allow that 'to torment' and 'to instruct' might sometimes be used as synonymous words.
Periodically in the course of Northanger Abbey, the "ignorant" Catherine proves wiser than those who think they know more. We know now that Mrs. Morland's method of teaching reading is far from the most effective.
Somebody inform the authorities.