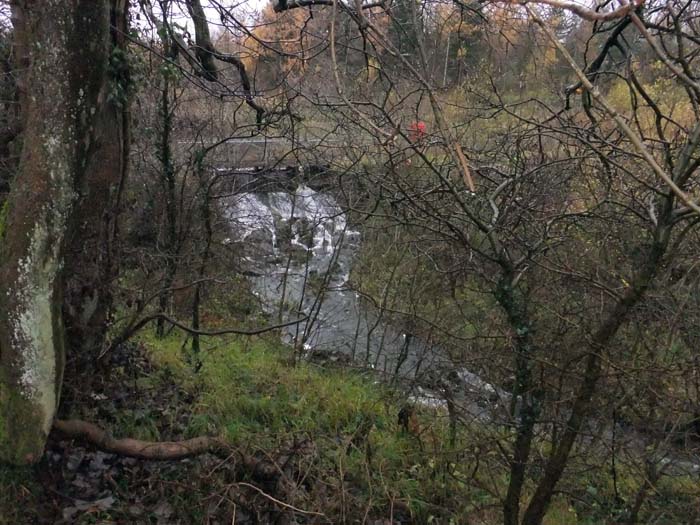 Yesterday was damp and gray but, rather than being depressed, I found myself luxuriating in the smells. I thought of the Mary Oliver poem "Fall Song," which speaks of  the "rich spiced residues" of the vegetation "crumbling damply in the shadows." Summer is gone, she says, but now there are new "unobservable mysteries" in the "black subterranean castle" that consists of "roots and sealed seeds and the wanderings of water."
I love the poem's vision of our "unmattering" but confess to being confused by the ending. It sounds as though, after celebrating the subterranean mysteries, she then (under pressure of time's chafing) becomes nostalgic for summer. Her talk of shifting bright visions does not sound as though she truly accepts the new season. Or is there another way to read the final two couplets?
Here's the poem:
Fall Song
By Mary Oliver
Another year gone, leaving everywhere
its rich spiced residues: vines, leaves,
the uneaten fruits crumbling damply
in the shadows, unmattering back
from the particular island
of this summer, this NOW, that now is nowhere
except underfoot, moldering
in that black subterranean castle
of unobservable mysteries – roots and sealed seeds
and the wanderings of water. This
I try to remember when time's measure
painfully chafes, for instance when autumn
flares out at the last, boisterous and like us longing
to stay – how everything lives, shifting
from one bright vision to another, forever
in these momentary pastures.
Artistic note: The photograph is of the Floxglover Covert Local Nature Reserve in Scotland. Information can be found at www.foxglovecovert.org.uk/blog/water-water-everywhere