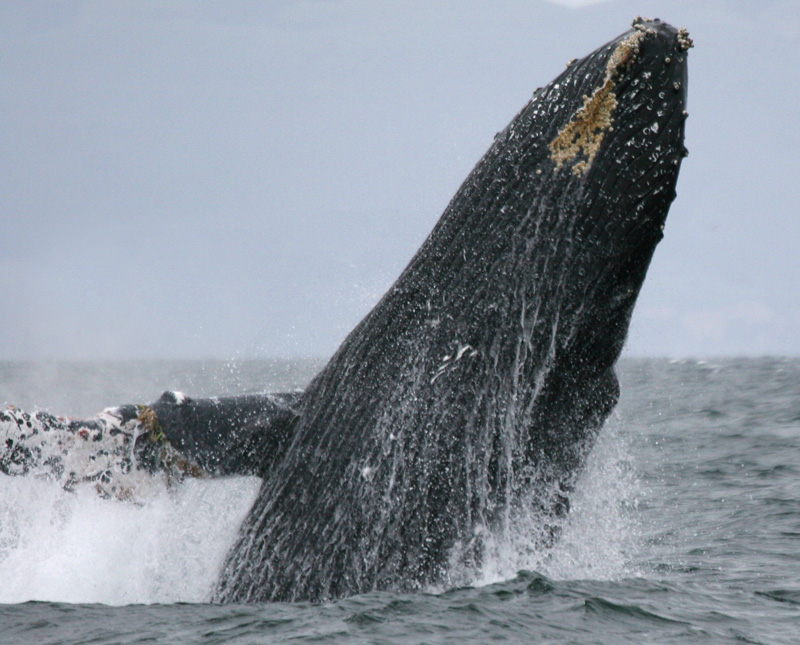 Ten years ago my 21-year-old son died on the Sunday following Easter.  The coupling of the tragedy with the celebration of Christ's resurrection makes my questioning of the religious observance all the more acute.  Do I really believe that Jesus rose from the dead?  Is there life after the death of our bodies?  Or if not life (which is just a metaphor), then some kind of continuation?
Or is Justin now nothing.  Or at least no more than a mark left on the brain synapses of those that he encountered?
I am not a theologian but I am convinced that there is more to reality than the material.  I believe that science, despite all its impressive discoveries, will never be able to account for more than a small sliver of what we are.  I believe that spirit moves through us and that it reveals itself, among other ways, in poetry.
In his poem "oh sweet spontaneous" e. e. cummings says that, in the face of scientific and philosophical probing, the earth responds simply, but conclusively, with spring.
What are we to make of death?  Spring.
Art offers a similar response to existential questions.  Is there a transcendent spirit?  If the poem or painting or concerto lifts you up, then you know the answer is yes.
The poem I am offering up today assures me that Justin is not utterly gone.  It is by Mary Oliver, a poet that I have been featuring recently, and it captures the tension between, and the intertwining of, the material and the spiritual.
It does so first by giving us the image of humpback whales breaching.  That such heavy creatures should be able to soar through the air is remarkable.
But okay, their soaring can be accounted for through biology and physics.  What defies explanation is the uplift we experience in their presence: "someone begins/shouting for joy and you realize/it is yourself."   Their breaching symbolizes for us the way we both revel in and transcend our bodies.
Put another way, the animals reenact our own dance of the material and the spiritual.  We are pervaded by spirit, "this country of original fire," but we luxuriate in taking material form.
Justin certainly luxuriated.  When he leapt into the St. Mary's River on April 30, 2000, he was propelled by spiritual exhilaration and sensual gratification.   Like the humpbacks, he soared, crying aloud to Jesus (I know this from reports of students who were present), and then entered "the fields of glittering fire."
To his and to our sorrow, he discovered that his material self was subject to pain and death.  But can anyone say for certain that his spiritual soaring ended when he took his last breath?
Here's Oliver's poem:
Humpbacks
There is, all around us,
this country
of original fire. 
You know what I mean.
The sky, after all, stops at nothing so something
has to be holding
our bodies
in its rich and timeless stables or else
we would fly away. 
          ***
Off Stellwagan
off the Cape,
the humbacks rise. Carrying their tonnage
of barnacles and joy
they leap through the water, they nuzzle back under it
like children
at play.
          *** 
They sing, too.
And not for any reason
you can't imagine.
          *** 
Three of them
rise to the surface near the bow of the boat,
then dive
deeply, their huge scarred flukes
tipped to the air.
We wait, not knowing
just where it will happen; suddenly
they smash thorugh the surface, someone begins
shouting for joy and you realize
it is yourself as they surge
upward and you see for the first time
how huge they are, as they breach,
and dive, and breach again
through the shining blue flowers
of the split water and you see them
for some unbelievable
part of a moment against the sky —
like nothing you've ever imagined —
like the myth of the fifth morning galloping
out of darkness, pouring
heavenward, spinning; then
           ***
they crash back under those black silks
and we all fall back
together into that wet fire, you
know what I mean.
          *** 
I know a captain who has seen them
playing with seaweed, swimming
through the green islands, tossing
the slippery branches into the air.
I know a whale that will come to the boat whenever
she can, and nudge it gently along the bow
with her long flipper.
I know several lives worth living.
          *** 
Listen, whatever it is you try
to do with your life, nothing will ever dazzle you
like the dreams of your body,
its spirit
longing to fly while the dead-weight bones
toss their dark mane and hurry
back into the fields of glittering fire
where everything,
even the great whale,
throbs with song.