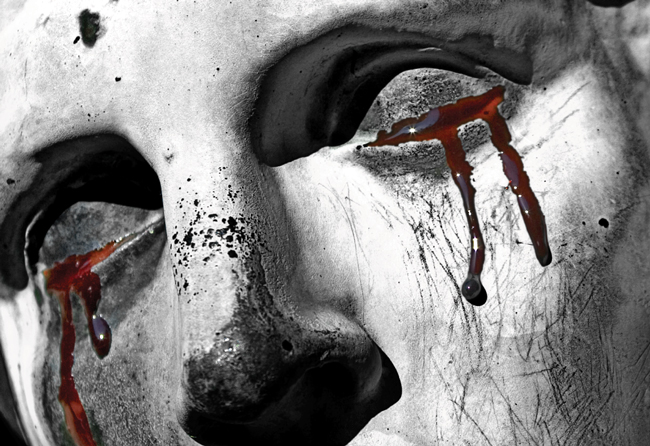 Watch out for political purists and dogmatic idealists. They can do a lot of damage.
A writer who delivers this warning is Milan Kundera, a Czech novelist who owes his insights to his experience with communism and the 1968 Soviet invasion. Expect to encounter regular posts from me about Kundera because I am mentoring a St. Mary's senior project (a two-semester independent study) on his early novels. My student, Meredith Powlison, studied for a semester in the Czech Republic and wants to know how his work was influenced by life in communist Czechoslovakia.
In The Unbearable Lightness of Being (1984), the protagonist turns to Oedipus Rex to get a grip on how Czechoslovakia's idealistic communist revolution of 1948 went off the tracks. The discussion gives us insight as well into the Tea Party insurgency within the Republican Party and leftist disillusion with Obama.  Here's Kundera:
Anyone who thinks that the Communist regimes of Central Europe are exclusively the work of criminals is overlooking a basic truth: The criminal regimes were made not by criminals but by enthusiasts convinced they had discovered the only road to paradise. They defended that road so valiantly that they were forced to execute many people. Later it became clear that there was no paradise, that the enthusiasts were therefore murderers.
When this new reality becomes clear, people turn on the Communists demanding that they hold themselves accountable.  Instead, they are greeted with cries of innocence:
Then everyone took to shouting at the Communists: You're the ones responsible for our country's misfortunes (it had grown poor and desolate), for its loss of independence (it had fallen into the hands of the Russians), for its judicial murders!
And the accused responded. We didn't know! We were deceived! We were true believers! Deep in our hearts we are innocent!
In the end, the dispute narrowed down to a single question: Did they really not know or were they merely making believe?
Tomas, the main character, turns to the Sophocles tragedy to capture the situation. As he notes,
Oedipus did not know he was sleeping with his own mother, yet when he realized what had happened, he did not feel innocent. Unable to stand the sight of the misfortunes he had wrought by "not knowing," he put out his eyes and wandered blind from Thebes.
During the Czech awakening in the "Prague Spring" of 1968, Tomas writes up his idea for a reformist newspaper:
When Tomas heard Communists shouting in defense of their inner purity, he said to himself, As a result of your "not knowing," this country has lost its freedom, lost it for centuries, perhaps, and you shout that you feel no guilt? How can you stand the sight of what you've done? How is it you aren't horrified? Have you no eyes to see! If you had eyes, you would have to put them out and wander away from Thebes!
It seems straightforward enough. But Kundera is just getting going. First of all, Tomas's essay is not published as he has written it.  Rather, the anti-communist reformers are themselves prone to oversimplification. They change Tomas's article to be more "schematic and aggressive" so it appears that Tomas is saying that the Communists should put their eyes out for what they have done. Tomas doesn't like the article anymore.
Following the Soviet invasion, the article comes back to haunt Tomas as the hardline communists, once again restored to power, shout, "See what things have come to!  Now they're telling us publicly to put our eyes out.."  He loses his job as a doctor. Or rather, he it told that he must recant the article to keep working at the hospital. He refuses and, even though he is an excellent surgeon, he is condemned to washing windows and then, ultimately, driving a farm truck.
So Kundera is a heroic dissident? Actually, it is more complex than that as Kundera refuses to allow his characters to fall into neat political positions. Tomas refuses to recant, not because he is a principled idealist (after all, he doesn't even agree with what gets printed) but because of pride. He doesn't want to be part of a network of conspiratorial smiles. These include the smiles he anticipates from others who have sold out (his recanting would make them feel better about their own actions) and the smiles he anticipates from those who haven't sold out (his recanting would allow them to feel superior, even though the reason they haven't sold out is because they're unimportant and no one cares what they think). In the years that follow, Tomas revisits his decision repeatedly, seeing new dimensions to it each time.
In short, Kundera doesn't allow anyone to stake out moral high ground.A desire for purity is what got communist idealists into trouble in the first place, and it's no better when anti-communists desire unblemished actions.  Applying the situation to contemporary politics, when Tea Partiers demand that Republican candidates pass a purity test or when leftists attack Barack Obama for having "betrayed" them by seeking compromises with conservatives, they risk tunnel vision idealism. Life is much more murky than such people claim.
As Kundera writes in The Art of the Novel, the novel form is good at countering our simplistic need for clear black and white delineations:
Man desires a world where good and evil can be clearly distinguished, for he has an innate and irrepressible desire to judge before he understands. Religions and ideologies are founded on this desire. They can cope with the novel only by translating its language of relativity and ambiguity into their own apodictic [incontrovertible] and dogmatic discourse. They require that someone be right: either Anna Karenina is the vitim of a narrow-minded tyrant, or Karenin is the victim of an immoral woman; either K. is an innocent man crushed by an unjust Court, or the Court represents divine justice and is guilty.
This "either-or" encapsulates an inability to tolerate the essential relativity of things human, an inability to look squarely at the absence of the Supreme Judge. This inability makes the novel's wisdom (the wisdom of uncertainty) hard to accept and understand.
As the United States enters the final two weeks of the mid-term election season, with all its heated rhetoric and apocalyptic claims of what is at stake, take a moment to take a novelistic view of the situation.  And breathe.
Added note: By the way, to answer my headline, my sense is that mistaken idealists generally do not apologize (or walk away from Thebes).  Usually, they just shout louder.