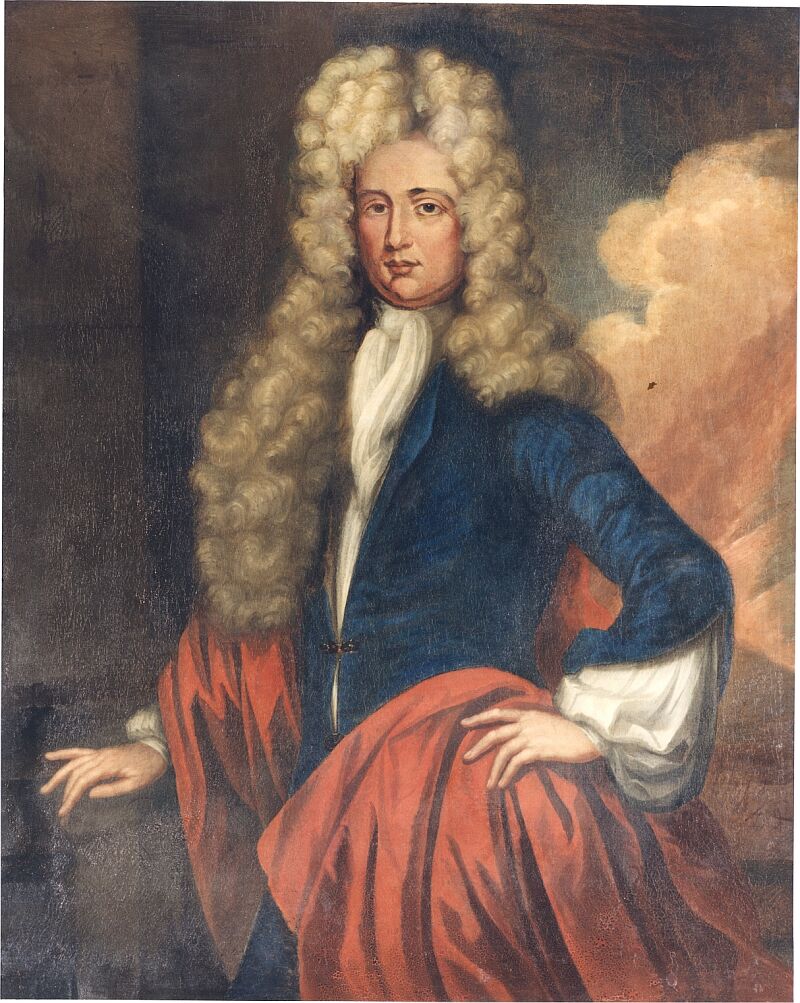 Last week when I complained about Christopher Hitchens, I think I was reacting as much to the incessant chatter of pundits as to Hitchens himself. At present there appear to be non-stop voices competing with each other to see who can make the most outrageous claims or confrontational statements, whether on talk radio, cable television, internet websites or (although this is becoming less common) in print. For a sample, here's a Glenn Beck quote: "I'm thinking about killing Michael Moore [leftist filmmaker], and I'm wondering if I could kill him myself, or if I would need to hire somebody to do it. … No, I think I could. I think he could be looking me in the eye, you know, and I could just be choking the life out."
Believe it or not, this is not the first time in history when a society has felt overwhelmed by irresponsible chatter. In the late 17th and early 18th centuries, there was an explosion of print that drew the ire of John Dryden first and then Alexander Pope. The explosion coincided with a rapid rise in the literacy rate, meaning that people wanted things to read. A lot of what writers turned out was bad—Glenn Beck bad—and the traditional arbiters of taste found themselves under siege.
The explosion of print then and of political opinions now isn't in itself a bad thing. The problem is when shallow and angry thinkers direct the national discourse. Rush Limbaugh, as many have noted, seems to have far more sway over the Republican Party than anyone actually responsible for governing, and we seem to hear the most from the intemperate politicians like Sarah Palin, Michelle Bachman, and Tom Tancredo. Moderate Republicans such as Lindsey Graham and Olympia Snowe have a hard time getting media attention.
To be heard, it seems, one has to sound more and more unhinged. Hitchens is actually more penetrating than many and he actually thinks. He doesn't cast aspersions on people's patriotism or indiscriminately link them to Nazis. I find it more depressing than reprehensible, then, that he must regularly take outrageous stands in order to make himself heard above the clamor. If he didn't, would we even click on his name when his columns appear in the on-line magazine Slate?
Comic satire is one response (as John Stewart of the Daily Show understands well), and John Dryden knew how wield it. In Mac Flecknoe he goes after rival and political opponent Thomas Shadwell. If you want to read the poem in its entirety, you can go here. I'm going to look at those parts of it that could be directed at today's radio show blowhards, television spouters, and internet provocateurs.
The poem begins with Dryden invoking the name of Richard Flecknoe, a prolific and untalented writer (as the Norton Anthology of British Literature describes him). Flecknoe, Dryden imagines, is growing old and is looking for a worthy successor, someone who will continue his "immortal war with wit"—which is to say, with intelligence, good sense, and taste. He settles upon Shadwell—or, as Dryden spells it, Sh—. And if you find yourself tempted to fill in the missing letters with a dirty word, know that Dryden means for you to.
Feel free also to fill in with your favorite pundits: Rush Limbaugh, Sean Hannity, Glenn Beck, Bill Maher, Keith Olbermann, Christopher Hitchens, whoever seems to fit. Maybe doing so will help defuse some of their ability to upset you and help you locate your reasonable center:
Dryden writes that Flecknoe,
pondering which of all his Sons was fit
To Reign, and wage immortal War with Wit
Cried, 'tis resolv'd; for Nature pleads that He
Should only rule, who most resembles me:
Sh—— alone my perfect image bears,
Mature in dullness from his tender years.
Sh—— alone, of all my Sons, is he
Who stands confirmed in full stupidity.
The rest to some faint meaning make pretence,
But Sh—— never deviates into sense
Some Beams of Wit on other souls may fall,
Strike through and make a lucid interval;
But Sh——'s genuine night admits no ray,
His rising Fogs prevail upon the Day . . .
Dryden imagines all the mediocre authors flocking to Shadwell's coronation. Lining their way are not Persian carpets but books that have been languishing in bookstores or that have been ripped apart to provide toilet paper and lining for pie tins:
Now Empress Fame had published the renown,
Of Sh——'s coronation through the town.
Roused by report of fame, the nations meet,
From near Bun-Hill, and distant Watling Street.
No Persian Carpets spread th'imperial way,
But scattered limbs of mangled poets lay:
From dusty shops neglected authors come,
Martyrs of Pies, and Relics of the Bum.
Much Heywood, Shirly, Ogleby there lay [other mediocre writers],
But loads of Sh—— almost choked the way.
At the coronation, Flecknoe has Shadwell swear that he will never "have peace with Wit, nor truce with Sense":
So Sh—— swore, nor should his Vow be vain,
That he till Death true dullness would maintain;
And in his father's Right, and Realms defense,
Ne'er to have peace with Wit, nor truce with Sense.
The King himself the sacred Unction made,
As King by Office, and as Priest by Trade:
In his sinister hand, instead of Ball,
He plac'd a mighty Mug of potent Ale . . .
And then Flecknoe turns, blesses his heir, and prays that his reign extend to all parts of the British empire—which today, given satellite communications, is even easier to imagine:
Heavens bless my Son, from Ireland let him reign
To far Barbadoes on the Western main;
Of his Dominion may no end be known,
And greater than his Father's be his Throne.
Beyond Love's Kingdom [a Shadwell play] let him stretch his Pen;
He paused, and all the people cried Amen.
Then thus, continued he, my Son advance
Still in new Impudence, new Ignorance.
Success let others teach, learn thou from me
Pangs without birth, and fruitless industry.
Let Virtuoso's in five years be Writ;
Yet not one thought accuse thy toil of wit.
When Alexander Pope takes up Dryden's fight in The Dunciad, he imagines "universal darkness cover[ing] all."  More on that tomorrow.  For the moment just notice that, as Dryden points out with Shadwell,  an irresponsible commentator doesn't have to work hard to rail and cast aspersions. It's easy  when all one must to is make things up and complain. Dryden invites us to see the Mac Flecknoes of our world as they really are.