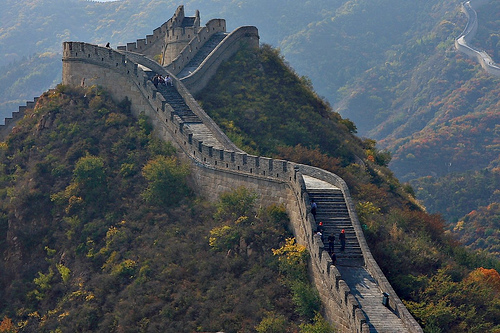 At this time of year, I sometimes wonder why I signed up for this gig. Stacks of ungraded essays are strewn "far and wee" across my study, and only the knowledge that I have completed my student essays in the past assures me that I will make it through this batch. In my hour of stress, I find myself turning to poetry, complaining that "the world is too much with me. Reading and grading I lay waste my powers." Unfinished business hangs about my neck like an albatross. ("The sky and the sea and the sea and the sky lay like a load on my weary eye, and the dead were at my feet.") I can apply Frost's "After Apple Picking" to my situation if I substitute "papers" for "apples":
And I could tell
What form my dreaming was about to take.
Magnified apples [papers] appear and disappear,
Stem end and blossom end,
And every fleck of russet showing clear.
My instep arch not only keeps the ache,
It keeps the pressure of a ladder-round.
I feel the ladder sway as the boughs bend.
And I keep hearing from the cellar bin
The rumbling sound
Of load on load of apples [papers] coming in.
For I have had too much
Of apple-picking [paper grading] now: I am overtired
Of the great harvest I myself desired [assigned].
There were ten thousand thousand fruit [papers] to touch,
Cherish in hand, lift down, and not let fall.
For all
That struck the earth,
No matter if not bruised or spiked with stubble,
Went surely to the cider-apple heap [not an option for me]
As of no worth.
One can see what will trouble
This sleep of mine, whatever sleep it is.
I hastily add (this time quoting Frost's "Birches"), "may no fate willfully misunderstand me and snatch me [my job] away, not to return." (Frost writes this after complaining about life's hardships and saying that he'd "like to get away from earth awhile.") I feel that teaching is the best work in the world—I get to share with others my passion for reading—and so I'm venting more than complaining.
In fact, I love reading and responding to student essays. (Grading is another matter.) I ask my students to write about a work they love, and most of them take up my invitation to explore issues they care about. With each essay, as Frost with each apple, I try to "cherish in hand, lift down, and not let fall." I try to give each one thoughtful criticism that will lead to a potential revision where the writer will push his or her ideas even further. I love revision conferences and have seen essays rise from D's to A's.
So far so good. But there are so many essays! Not "ten thousand thousand" but enough (to be exact, 52 formal essays, 20 annotated bibliographies, and 104 remaining journal entries) so that I am suffering the teacher equivalent of an aching instep. I can see what will trouble this sleep of mine.
In two weeks, however, all will be done, the pain will be forgotten, and I will be excitedly planning my courses for next semester. All of which reminds me of Kafka's account of how the Great Wall of China got built.
Kafka writes (I don't know if this is true or not but you can read the essay here) that the wall was constructed in isolated two-part sections, which were close enough so that they could easily be joined. Then all work ended on that part of the wall—even though it would have been easy for invading forces to circumvent it—and work was taken up on another two sections hundreds of miles away.
The reason? According to Kafka, the labor put into the wall and the suffering it entailed were staggering. It is, after all, an achievement that defies belief. Had people worked continuously on an unending wall, they would have been utterly demoralized.
The joining of the two walls, by contrast, was exhilarating. In the celebrations that accompanied it, those who had worked on the two wall sections felt a new surge of enthusiasm. In their euphoria, they signed up for the next stint.
Here's how Kafka puts it:
But the subordinate supervisors, men who were mentally far above their outwardly trivial tasks, had to be catered to in other ways. One could not, for example, let them lay one building block on top of another in an uninhabited region of the mountains, hundreds of miles from their homes, for months or even years at a time. The hopelessness of such a hard task, which could not be completed even in a long human lifetime, would have caused them distress and, more than anything else, made them worthless for work. For that reason the system of building in sections was chosen. Five hundred meters could be completed in something like five years, by which time naturally the supervisors were, as a rule, too exhausted and had lost all faith in themselves, in the building, and in the world. Thus, while they were still experiencing the elation of the celebrations for the joining up of a thousand meters of the wall, they were shipped far, far away. On their journey they saw here and there finished sections of the wall rising up; they passed through the quarters of the higher administrators, who gave them gifts as badges of honor, and they heard the rejoicing of new armies of workers streaming past them out of the depths of the land, saw forests being laid low, wood designated as scaffolding for the wall, witnessed mountains being broken up into rocks for the wall, and heard in the holy places the hymns of the pious praying for the construction to be finished. All this calmed their impatience. The quiet life of home, where they spent some time, reinvigorated them. The high regard which all those doing the building enjoyed, the devout humility with which people listened to their reports, the trust that simple quiet citizens had that the wall would be completed someday—all this tuned the strings of their souls. Then, like eternally hopeful children, they took leave of their home. The enthusiasm for labouring once again at the people's work became irresistible. They set out from their houses earlier than necessary, and half the village accompanied them for a long way. On all the roads there were groups of people, pennants, banners—they had never seen how great and rich and beautiful and endearing their country was. Every countryman was a brother for whom they were building a protective wall and who would thank him with everything he had and was for all his life. Unity! Unity! Shoulder to shoulder, a coordinated movement of the people, their blood no longer confined in the limited circulation of the body but rolling sweetly and yet still returning through the infinite extent of China.
So, even though I have been working 60+ hour weeks for months now, I know that in two weeks times Julia and I will step into our car, drive down to join my parents and the rest of our family in Tennessee, and on the way there I will start dreaming of next semester's courses (Survey of American film, British Literature I, and Feature Writing). On January 18, like an eternally hopeful child, I will start building the next section of my great wall.
I probably should stop kvetching before you, dear reader, begin throwing brickbats. After all, I know that, as work goes, I have it very easy. In fact, I'm extremely fortunate to have a job. Hopefully, however, I've left you with an image that will be of assistance should you feel that you are working on your own Great Wall of China.