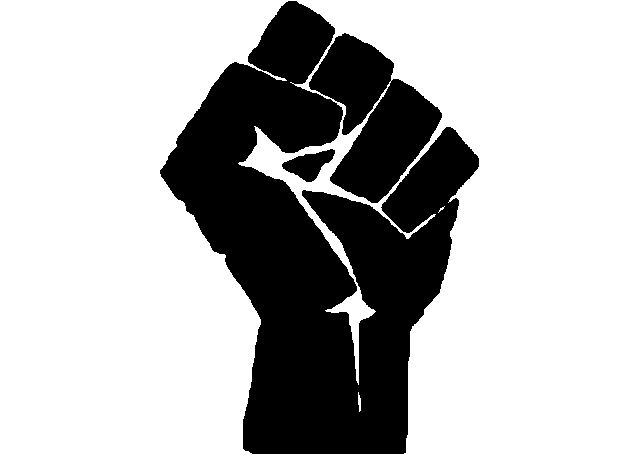 As I read about all that America's poor have to put with, starting with wages that don't cover the cost of the basics, I sometimes wonder why we don't have even more Ferguson protests. It's as though, in America, most people passively succumb to the dictates of capitalism, even as it makes their lives very hard. I remember reading in the 1980s about Federal Reserve Chair Alan Greenspan expressing his amazement that there weren't more middle class protests against stagnating wages and growing income inequality. He wasn't complaining since his sympathies were with the upper class. But he had anticipated more pushback.
I came across a poem of my father's imagining a sheet of white paper that refuses to sign on with the program. After getting beaten around for a while, it finally turns revolutionary and starts quoting The Communist Manifesto.
The poem is dated in one way: Does anyone even know what a mimeograph machine is anymore? (We still used them when I was a graduate teaching assistant in the 1970s.) I can imagine the poem growing out of my father's frustrations as he tried to print off syllabi for a course. Thematically, however, the poem is as relevant as ever. Push people around enough and sooner or later they will become doctrinaire communists. Or, since protest can swing either right or left, rightwing ideologues.
The Recalcitrant Sheet of Mimeograph Paper
By Scott Bates
A Sheet of Mimeograph Paper refused to go through the machine
No no it cried
Set me apart
Must I serve as fodder for a Mimeograph Moloch
Reduced
To the docile conformity and blank imbecility of my sheeplike compatriots
My purity sullied
My innocence destroyed
Will you track up my candor with your muddy feet
No no I protest
I refuse
Let me be crumpled into cabbage
Peeled into carrot strips
Abandoned with the used kleenices holey hermit sacks outcast chewing gum wrappers and all the other paper pariahs of your so-called civilization
Before you tattoo my backside with the decadent artifacts of a worn-out bureaucracy
They fed it through the machine
It came out blank
They fed it through again
Inexorably
At last it spoke
Dear Sirs it said
Pursuant to your request of long standing
and in full cognizance of the numerous difficulties involved
I am authorized to inform you at this time
You have nothing to lose but your chains