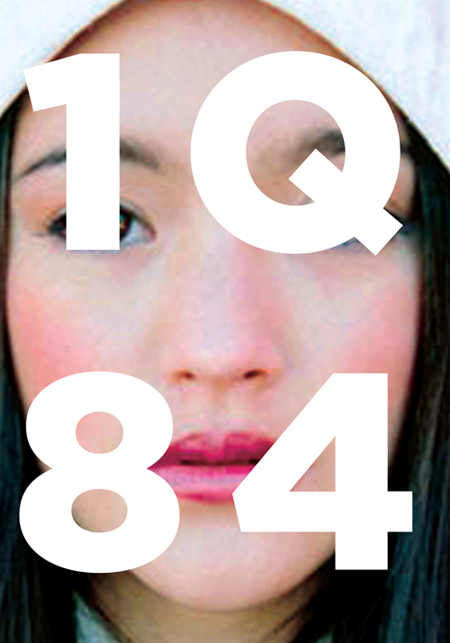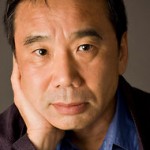 I've taken advantage of my vacation in Davis, California to read Haruki Murakami's latest novel, 1Q84, having previously encountered excerpts of it in The New Yorker. Given how much fun I've had immersing myself in Murakami's 1160-page postmodern fantasy suspense thriller, I find myself thinking of the book in terms of a recent conversation that has arisen in the pages of The New Yorker and The New York Times about guilty reading pleasures.
The argument goes something like this: there is a great literature and there is junk, and sometimes we want to read junk. Often an analogy involving spinach and dessert gets invoked, the first being (as Arthur Krystal's New Yorker piece puts it) good for you while the other merely tastes good. What tastes good is often plot heavy—we want surprising twists and turns—and relies on a formula that signals in advance the satisfying end that we can expect (the lovers unite, the mystery is solved, the monster is defeated). The style of guilty reading generally does not draw attention to itself—we don't expect or even want well-crafted sentences—and we are not called upon to think outside the box. Picking up junk novels can be like buying a Big Mac: if we get anything other than what we expect, we feel a contract has been broken.
The distinctions break down, however. Krystal asks us what we are to make of a hard-boiled detective writer like Raymond Chandler, who was praised by W. H. Auden and whom we read in part because of his unexpected stylistic flourishes. (Example: "I'm an occasional drinker, the kind of guy who goes out for a beer and wakes up in Singapore with a full beard.")Or what are we do with Dickens, who for decades was seen as a guilty pleasure but who has now earned literary respectability?
And then there's the quiestion of enjoyment. Gary Gutting in his New York Times piece uses an exercise analogy:
But why should we think that what is hard to read is not enjoyable?  Here there is a striking difference between the way we regard mental and physical activities.  Running marathons, climbing mountains and competing at high levels in tennis or basketball are very difficult things to do, but people get immense enjoyment from them.  Why should the intellectual work of reading The Sound and the Fury or Pale Fire be any less enjoyable?   If I take pleasure only in the "light fiction" of mysteries, thrillers or romances, I am like someone who enjoys no physical activities more challenging than walking around the block or sitting in a rocking chair.  Vigorous intellectual activity is itself a primary source of pleasure—and pleasure of greater intensity and satisfaction than that available from what is merely "easy reading."
Murakami 1Q84 doesn't fit neatly into either spinach or dessert, mountain climbing or lolling about on the beach. On the one hand, it has all the characteristics of a formula novel, what with its secret societies, suspenseful assassinations, and cosmic love story. The novel, for instance, begins with a miniskirted assassin in high heels climbing down an emergency interstate exit ramp in the middle of rush hour traffic. But she does so after having just appreciated a rendition of Janacek's Sinfonietta is a strange cab, and this appearance of high culture signals later allusions to Wittgenstein, Dostoevsky, Jung, Proust, Tolstoy, Kafka, Orwell, and others. The book gets us to reflect on time, memory, reality, and fiction itself, even as we feel an urge to whip through the pages to find out what will happen.
But then, Crime and Punishment and The Brothers Karamazov also combine suspenseful detective dramas with their existential meditations. Novels have been doing this for a while, and I sometimes wonder if the distinction between high and low art is a relic of the modernism of Joyce, Eliot, and those New Critics who thought that art should be a special refuge for elite sensibilities. 1Q84 doesn't have this concern as it moves seamlessly between high culture and low, between fiction that is good for you and fiction that tastes good. We call such writing postmodern but, since fiction has been doing this for a while, maybe postmodernism just means being more blatant about the process.
In any event, I recommend IQ84.   Junk food with nutritive substance.