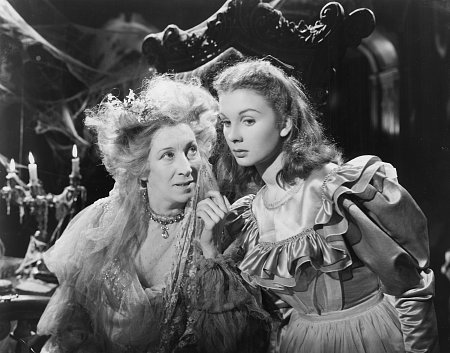 I was interviewed last week by a Radnor Township High School 9th grade English class, taught by Carl Rosin. (See Carl's fine post on how he uses literature to teach integrity.) As we talked about Dickens' Great Expectations and Kaye Gibbons's Ellen Foster, I was reminded why the bildungsroman, or growth novel, is such a powerful genre for young people.
One of the students asked me whether I didn't think it would have been better for Pip to have stayed with Joe and learned blacksmithing rather than go out into the world and become the unpleasant person he becomes.  I replied something to the effect that if one doesn't leave home one can't grow up and that Pip, while he certainly becomes unpleasant, is not so by the end—and that this, too, is part of the maturation process.
The more I thought about the question, the more significant it seemed to me. In 9th grade, one is moving away from one's family and sometimes having clashes with parents. One may not like oneself all that much. I could see why a student this age would dream of Pip remaining innocent and young and teaming up with his wonderful (although slow) brother-in-law. Indeed, Pip even has this dream at one point himself and he returns to propose marriage to Biddy. He learns then that one can't go home again.
For the hard truth of the matter is that we have to slog through adolescence and life and grow up, sometimes in ways we're not terribly proud of. Dickens was as good as anyone at taking us through the process.
Another student asked whether I thought that taking revenge could be justified. I wasn't sure whether the question was in relation to Miss Havisham, who wants revenge for the man who left her standing at the altar, but she was the one I talked about. I noted that the desire for revenge can hurt someone more than the original harm and that the reason to forgive is the good it does oneself.  I could have said that Miss Havisham pays a heavier price than either of the two lives that she tries to ruin. Pip and Estelle, after all, develop hearts whereas she is hollowed out by her hate.
Once again, as I thought about it afterwards, I was struck by how vital it is that high school students read literature that presents them with these issues. Their minds are starting to widen out and they are fascinated by the ethical questions that novels specialize in.
One other question (actually the first I was asked) was whether I thought that analyzing works of literature "tarnishes" them. I gave an answer that I now see as unsatisfactory, something along the lines of criticism no more detracting from the joy of literature than ESPN sports analysts detract from the joy of football. That may be true, but a better answer would have been that making sense of literature is making sense of life and what more important intellectual endeavor is there? It's only when literature is put in a formalist box that students begin asking "so what?"
Carl's class is now moving on to Romeo and Juliet. What an amazing world of youthful love and repressive parents and insane family rivalries and plans unraveling–all redeemed by sweet tragedy and gorgeous poetry–awaits them!