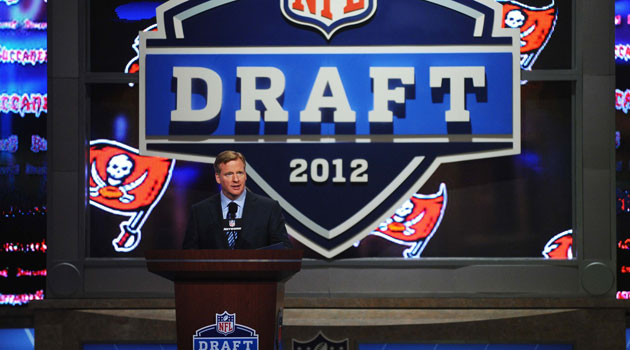 How crazy is America about football? Well, the biggest sports event in the States at the moment is not the basketball playoffs or the hockey playoffs or the soccer Champions League tournament. It's about (of all things!) the National Football League rookie draft.
Alexander Pope would have something to say about this.
I'm thinking of his famous passage about hope. Hope, after all, is what the draft is all about.
In the draft, teams are hoping that the players they choose will be just the ingredients they need to pave their way to the Super Bowl. Given that football has a lot of different positions and teams have a lot of different needs, the draft is like an elaborate chess game. Do you choose the best athlete available or a player to fit a specific need? Do you use the draft pick you have, trade up to get a better player, or trade down to get more draft picks? Do you choose the brilliant player where a dodgy reputation or the good player who is a solid citizen?
At the end of the day, teams are graded by experts who argue over which teams have been successful and which ones have not. Some fans are ecstatic about their team's draft pick, others are plunged into the depths of despair. But of course, it's all based on speculation. It's as though the winner is whoever fosters the most hope.
Here's what Pope has to say about hope in Essay on Man, his effort at understanding the human animal:
Hope springs eternal in the human breast;
Man never Is, but always To be blest:
The soul, uneasy and confin'd from home,
Rests and expatiates in a life to come.
That about sums up responses to the draft. Fans never look with equanimity at their present team but always imagine the team they hope to be blessed with. The uneasy soul says to itself, "Sure we have a great quarterback and great receivers and a top linebacking corps but there's that problem at cornerback that could come back to bite us in the playoffs." And so it goes.
The actual season is almost an anti-climax.