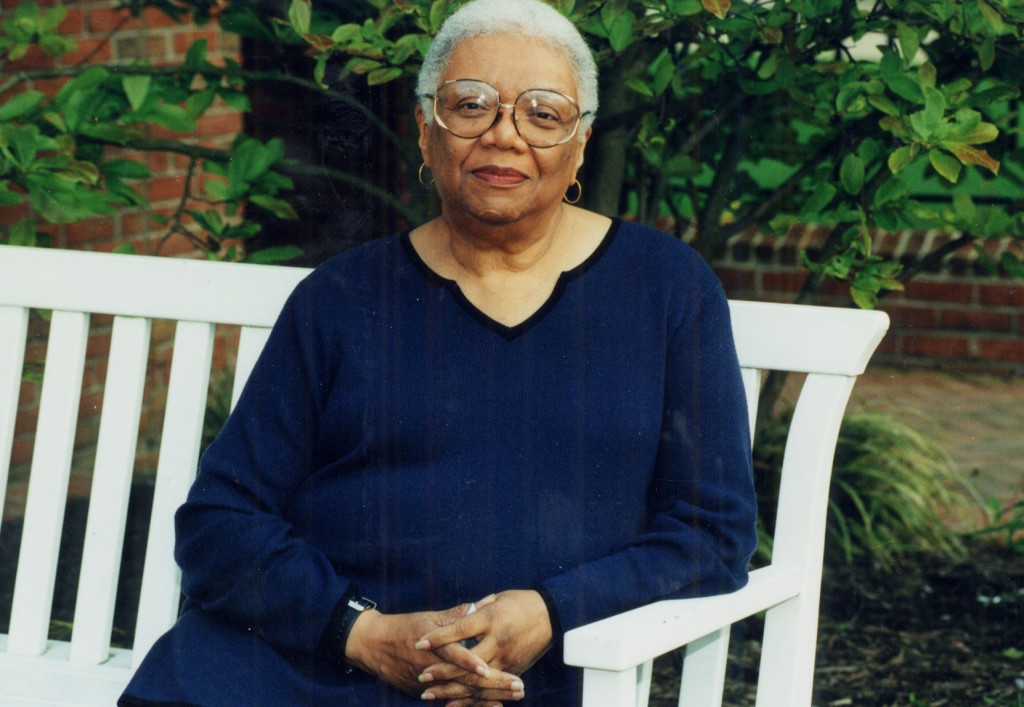 In yesterday's post I mentioned that a noted poet once mentioned me in a poem critical of whites. The poet is Lucille Clifton, formerly a colleague at St. Mary's College of Maryland, now retired. The poem appeared in her book quilting. I'll quote the poem and then give the backstory:
note to my self
it's a black thing you wouldn't understand
(t-shirt)
amira baraka—I refuse to be judged by white men.
or defined. and i see
that even the best believe
they have that right,
believe that
what they say i mean
is what i mean
as if words only matter in the world they know,
as if when i choose words
i must choose those
that they can live with
even if something inside me
cannot live,
as if my story is
so trivial
we can forget together,
as if i am not scarred,
as if my family enemy
does not look like them,
as if i have not reached
across our history to touch,
to soothe on more than one
occasion
and will again,
although the merely human
is denied me still
and i am now no longer beast
but saint
How do I know that Lucille had me in mind when she wrote "even the best"? Because years later, after I had taught the poem a number of times, I asked her directly and she confirmed it. Here's what happened.
In the fall of 1990, Nandi Crosby (Sharon then), a very interesting black student with a tough history, walked around campus wearing a tee shirt with "South Africa" on the front and, on the back, "It's a black thing, you wouldn't understand." A white first-year women felt confronted by the statement and wrote a letter to the student newspaper. From that moment on, letters poured into the publication.
Sensing a teachable moment, someone set up a panel. As I had taught courses on African American literature, I was asked to participate, as were Nandi, the white student, and an African American philosophy professor. I remember noticing Lucille in the audience.
I don't remember anything that I said but, knowing myself, I can imagine what I might have said—probably something along the lines of "different opinions should be respected, it's good that we're having these discussions, we should avoid shouting at each other and work towards dialogue, etc."
Did I restate what Nandi was saying (and without questioning my right to do so) in ways that violated what she was actually saying? Given that I believe that most of what people say (especially about race) is layered and has to be interpreted, this is a real possibility. What about wanting her to choose words that I could live with? Well, it's true that I was rendered uncomfortable by her t-shirt, and Lucille probably sensed my discomfort, even if I didn't express it directly.  That she felt something deep within her was rebelling against such a restatement, that she felt she couldn't live in the presence of it, is an unsettling thought.
I think I was innocent of wanting to "forget together" past racial injustice. But it is true that I was not as focused on racial injustice as Nandi and Lucille were, so in a way I did trivialize their stories and overlook their scars.
I think that Lucille's words were directed as much at St. Mary's as they are at me, and I can see why. She knew that many distressed students of color were coming to her for comfort and may have been struck by how they felt there were not others they could turn to. Perhaps she felt that her white colleagues were ignoring her own distress as well. So even though she was at a college that was awarding her a distinguished professorship (this represented substantive progress since we were once segregated), her colleagues didn't seem to be having a genuine dialogue with her about racial issues. In fact, by making her our "Saint Famous Poet," we might even have been inoculating ourselves against racism charges. Were we canonizing her so that we didn't have to engage with her?
If so, then maybe she wrote this angry poem to wake us up.  I have been at St. Mary's poetry readings where Lucille has hesitated about reading this poem and then gone on to read it anyway. Often she has read it after expressing her affection for St. Mary's, as though she was delivering a message of tough love to one she cares about. One sometimes offers such messages when there is hope of change.
Lucille regularly says that her mission in life is "to comfort the afflicted and afflict the comfortable."  As one of the comfortable, I can benefit from some afflicting.
This is not the only poem in the collection where Lucille talks about people complaining that she focuses too much on past racial injustice. In the poem that precedes "note to my self," she writes, "i am accused of tending to the past as if i made it." In that poem, she sounds like she is almost predicting a fire next time, talking about how the history of the oppressed is gathering up steam. When this history has gathered up enough facts about the past and is "strong enough to travel on her own," Lucille warns, "beware, she will."
Neither poem, incidentally, shows up in the selection past poems Blessing the Boats, which won the National Book Award of Poetry in 2000. I'm not sure why not.
So how do I feel about being referred to, even if anonymously, in the poem? Part of me wants to argue, "Wait, I'm not as insensitive as all that." Part of me wants to go on the attack: "People treated as saints don't have any grounds for complaint." Part of me feels oddly complimented, as though "even the best" is a B- from a famous professor who is flunking everyone else.  And who then tells the world about your grade.
But the better part of me sees that she has given me, and given us all, a gift. If we are not going to dwell forever in our racial fears and angers, we need to look at our reluctance to examine racial tension. Lucille's poem is a tough gut check that can help us overcome the illusory belief that we can just ignore race.  The poem shakes up people of good will and helps us see what is really going on when students like Nandi wear t-shirts that expose the racial divide.
As I see it, part of Nandi was saying, through her t-shirt, "I wish you would try to understand what I'm going through." Her defiant "you can't" could have been a protective way of asking for understanding, a vulnerability masked under an assertion of a certain kind of superiority. And maybe Lucille, in her poem, is asking for such understanding as well. I realize this is a bit tangled and I will revisit the issue again. My general point is that anger doesn't have to be seen just as a drawing of lines. It can also function as a disguised invitation.
There is a sequel to Nandi's story. I had Nandi in an African American literature class two years later. Among the assignments was one where the students were to write a "race autobiography" about how race had impacted their lives. Nandi wrote a remarkable account of growing up in inner city Baltimore—how she was abused by her father and how she was raped by an acquaintance at 14 and underwent an abortion. Learning this about Nandi gave me a new perspective on Lucille at that panel. Knowing about Nandi's past, Lucille would have seen the discrepancy between Nandi's past and how we were responding to her t-shirt. She was saying, "It's a black thing, you wouldn't understand," and we proved that we in fact did not.
In other words, from the point of view of these two black women, the words on the shirt were not only a stating a criticism. They were stating a fact.
By the way, I don't normally reveal what my students write in their essays. Nandi's story is now public, however, because Nandi went on reveal the details in If My Soul Be Lost: A Self Portrait. She is now an associate professor in sociology at the University of California at Chico. (Here's an article about her.) She has traveled a long journey.
So I don't judge her for that t-shirt, and I don't judge Lucille for writing this poem. Rather, I applaud their insistence that we face up to race problems.  If I had chosen the words for Nandi's t-shirt–say,  "Join me over a beer if you want to start racially understanding"—I wouldn't have generated the conversations that Nandi started. Nor would I have sold many t-shirts.