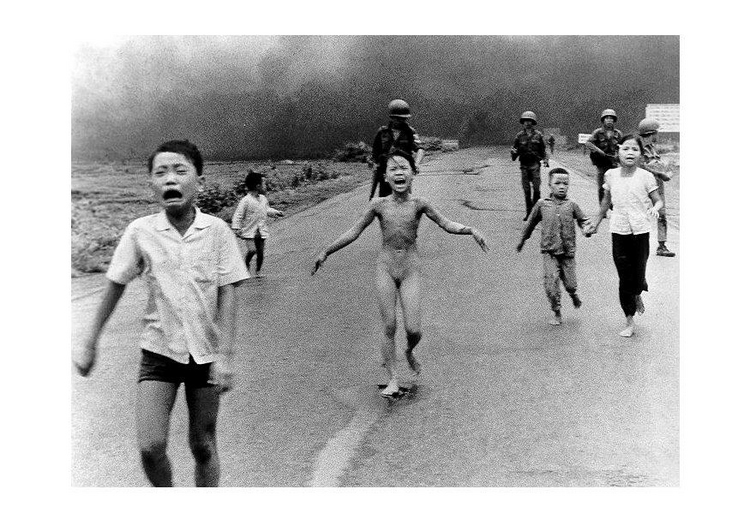 In Friday's post I mentioned how we read and discussed the first few pages of Elaine Scarry's The Body in Pain: The Making and Unmaking of the World in our most recent salon, held to support colleague Alan Paskow as he battles with cancer.  Scarry claims that language is inadequate when it comes to physical pain so that even a close friend who is suffering may seem galaxies away from us.    She also asserts that literature, while it spends a lot of time dealing with psychological pain, comes up short with regard to physical pain. 
Scarry says that she can't think of many instances of writers who write about physical pain.  She quotes Virginia Woolf talking about the inadequacy of language when it comes to describing a simple headache and mentions Prufrock's longing (in the T. S. Eliot poem) for a magic lantern would cast his "nerves in patterns on a screen" since he can figure out no other way to communicate what he feels within.
Is it true that literature doesn't tackle the subject?  I ask you to send in any examples you can think of.  The ones that come to my mind immediately are the pain experienced by Ivan Ilych (in Tolstoy's Death of Ivan Ilych) and the excruciating deathbed scene of the mother in D. H. Lawrence's Sons and Lovers.  When I have a little more time I will go back and share passages from both those works, but as I recall the Lawrence scene, the suffering of the mother is so terrible that her children finally commit a mercy killing.  I haven't read Sons and Lovers in over 35 years but that scene haunts me to this day.
There is also the instance I mentioned on Friday, Julian of Norwich's description of her illness that reached out and made connection with Mary Spargo, my student who is suffering from an unending migraine.
The fact that these writings have made connections with others raises doubts about Scarry's thesis.  Literature has the ability to take us into another mindset and to get at least a glimpse into what it is like to have those experiences, whether they involve pain or something else.  In other words, in novels, plays and poems we have instances of language opening up a window into another's interiority.  Or at least bringing it closer than a galaxy away.
I was talking about Scarry's book with Alan last night and he said empathy can make use of language to transverse the so-called gulf.  Admittedly, we cannot grasp exactly the suffering of another.  But that's not a terribly profound thing to say.  After all, we can't get an exact sese of someone's else's joy either, or their boredom or their anxiety or any other part of their interior being.  Instead, we get a general sense.
Alan said he thought that, when we feel in the dark about another, perhaps it is not so much language's limitations as problems with our own imagination or failure to listen closely enough.  Literature helps us see into the minds of others—that is its particular gift—but even just drawing on our own empathetic understanding gets us somewhere.  In short, if I understand Scarry's argument correctly (at least as expressed in the first nine pages), it's not terribly useful.
What I do know, as I've said in previous posts, is that when we all gather in one of our salons and listen to Alan talk about the tumors that are growing inside him, and when we listen to his wife Jackie talk about the terrible anxieties that seize her as she awakes every morning so that she has to get out of bed immediately to chase them away, we draw on our human imagination and our empathy and strive to enter into their pain.
No doubt, we color what we imagine with our own experiences and so each one of us has our own version.  And yet it feels as though we grasp something fundamental about what they are going  through.  To use Hippolyta's words from Midsummer's Night's Dream (after listening to the four lovers' "dreams"), there is a "strange constancy" in our understanding.  At the very least, the fact that we have gathered to make the effort is comforting to Alan and Jackie.   And if the point of communicating one's pain is to receive support from others, then our efforts at understanding count for a lot.
More on this tomorrow.
Response from Rachel Kranz:
Well, as a writer who is fascinated by the lives of others, and as someone who has had tiny experiences with healing and work with others' pain, I have a huge vested interest in believing that we can understand each other's "anything" "well enough"–and in believing that "well enough" really HAS to be good enough. I've never understood the romantic idea that we have to understand as though we WERE the other person, as opposed to being able to somehow connect TO the other person–the long-distance phone call as opposed to the psychic merger?
Having said that, I throw out of a couple of examples of people feeling each other's physical sensations that I've either experienced myself or read verified accounts of:
* med students getting symptoms when they read about various diseases
* med students & doctors & others in the healing professions (including, I think, therapists & social workers) picking up their patients' symptoms (and having to learn to defend against this)
* psychic children getting symptoms when the children sitting next to them got sick
(so many people who consider themselves psychic have written about this that it's almost a cliche–and the mystery of it, since they had the symptoms but none of the underlying pathologies, so they had sore throats or tummy aches or whatever, but not actual illnesses)
And then of course, there are the emotional resonances–the way certain people make a room feel tense, or calm, or discouraged, or joyful, even without saying anything…the way parents affect their pre-verbal children by communicating their own emotions…sexual communication (where you somehow "know" what your partner wants or feels)…
When I've done various kinds of massage or bodywork on people, I've often gotten twinges or "shadows" of pain & asked, "Did you just feel X?" or "Are you feeling pain in such-and-such an area?" Almost always (maybe even always?), they'll say, "Yes, how did you know?" I'm sure if you talked to parents with sick children; nurses; masseurs; and others who deal intimately with the bodies of the sick, they would tell you similar stories–feeling all or a part of the person's pain as a form of communication, something that helps you know what might bring comfort (a strategically placed pillow, a drink of water)…
All of which to say, I'm not sure why physical pain should be the ground of our separateness, unless it's because it somehow is the most palpable reminder of bodily death, which is certainly the greatest and most implacable sign of our separateness. And yet, in so many ways (and in so many non-Western and even Western cultures!), the dead also seem at various points to live with us, to affect us, to speak to us, to guide us, for good or ill…! Many African healing traditions, for example, rely on spirit possession, where a dead person literally possesses the healer, speaking through him/her, working with the person in need of healing and with the community.
I think we're all variously sensitive to these emotional and physical (and maybe spiritual?) currents, and that we can work to become more or less sensitive to them. Literature is certainly one way (and one I personally have been engaged in), but I think politics, religion, healing traditions, and even Western medicine & psychology are other ways…Does Scarry engage in any of this, or is she literally focused on physical pain & literary descriptions of it?
Of course, given what I'm writing at the moment (I'm taking a break from working out an extended ghost story that's going into my novel!), I'm especially fascinated by this topic. Looking forward to reading & thinking more!