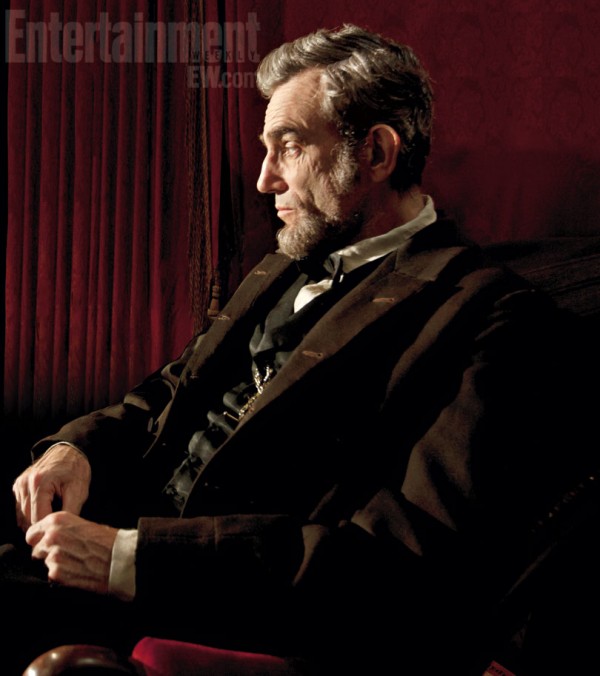 Abraham Lincoln was very well read and drew on literature to help him handle the challenges of the Civil War.  One of the many things I love about Steven Spielberg's remarkable new film about Lincoln is the way screenwriter Tony Kushner (author of the Pulitzer-winning Angels in America) seeds Lincoln's speech with literary quotations.
I enjoyed hearing Lincoln cite one of my favor passages from Henry IV, Part II: "Ah Shallow, we have heard the chimes at midnight." The remark is shared with another Republican and captures their sense that they have witnessed momentous things.
Earlier in the film, while talking to his trusted Secretary of State William Seward, Lincoln quotes Hamlet to capture his pervasive melancholy:  "I could be bounded in a nutshell, and count myself a king of infinite space, were it not that I have bad dreams." Elsewhere he gives us a sense of his willingness to think beyond conventional boundaries–which includes imagining blacks having full citizenship rights, with a quote from the Roman playwright Terence:  "I consider nothing that is human alien to me."
The New Yorker's David Denby, author of a laudatory review of the film, notices the same thing—not surprisingly given that Denby's Great Books idenfies him as an enthusiastic fan of classic literature. Here he is giving literature at least some of the credit for Lincoln's ability to stay grounded in principle while engaging in the dodgy maneuvers that politics sometimes demands:
Part of his genius is that he is capable of going high and low, moving from eloquence to easy banter and profane jokes. He remains saturated in his boyhood reading—Shakespeare, the Bible, Euclid's maxims—which he relies on as a base of understanding and principle; also as a way of steering through the twists and turns of a politician's necessary manipulations. As Kushner fashions Lincoln, his love of literature is inseparable from his comprehension of how to move the nation—and also how to appeal to many kinds of men.
The film itself manages a wonderful balance between a very literate script and edge-of-the-seat excitement. Do yourself a favor and go see it.