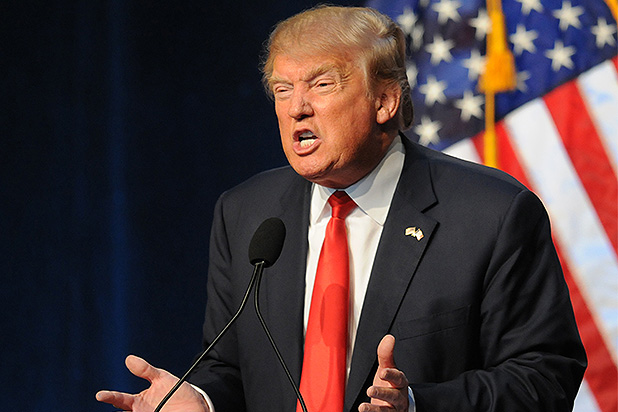 Tuesday
My wife, while reading Elizabeth Gaskell's 1848 Manchester novel Mary Barton, alerted me to a passage that helps explain Donald Trump's continuing popularity. John Barton, whose working class anger at the rich-poor divide is rendered inchoate by his lack of education, is not unlike the discontented members of the middle class who are thrilling to the New York billionaire's demagogic rhetoric.
Barton is a good man who has been brought low by tragedy, poverty, and humiliation. Like many in our own country, he is baffled by large wealth gaps:
John Barton's overpowering thought, which was to work out his fate on earth, was rich and poor; why are they so separate, so distinct, when God has made them all? It is not His will that their interests are so far apart. Whose doing is it?
Dwelling on the unfairness, Barton develops a deep hatred for the upper class:
And so on into the problems and mysteries of life, until, bewildered and lost, unhappy and suffering, the only feeling that remained clear and undisturbed in the tumult of his heart, was hatred to the one class, and keen sympathy with the other.
The "keen sympathy" for his fellow workers could take the form of calm and rational collective action. Unfortunately, because Barton lacks understanding, he turns to communism—an extreme measure in Gaskell's eyes, something akin to people today turning to Trump. In fact, Barton's allusion to Frankenstein's monster in her discussion is an analogy that we hear frequently to explain Trump's success: by catering to the Republican base's racism and xenophobia, the GOP created a phenomenon it can no longer control. Here's Gaskell:
But what availed his sympathy? No education had given him wisdom; and without wisdom, even love, with all its effects, too often works but harm. He acted to the best of his judgement, but it was a widely erring judgement.
The actions of the uneducated seem to me typified in those of Frankenstein, that monster of many human qualities, ungifted with a soul, a knowledge of the difference between good and evil.
Gaskell then describes how the monster we have created turns on us, so that "we become their enemies." It's a good description of what the GOP establishment is currently experiencing with Trumpism:
The people rise up to life; they irritate us, they terrify us, and we become their enemies. Then, in the sorrowful moment of our triumphant power, their eyes gaze on us with mute reproach. Why have we made them what they are; a powerful monster, yet without the inner means for peace and happiness?
If the parties worked together to advance policies that would bring about middle class peace and happiness, our country could again find a solid footing.  Unfortunately, the Trumps of the world benefit far more from stoking John Barton's anger.
Further thought: In emphasizing the similarities between John Barton and Trump supporters, I overlooked some significant differences. As a member of the working class, Barton feels a sense of solidarity with fellow workers and so doesn't fall for a cult of personality. While Gaskell sees communist class struggle as misguided, she at least believes that it arises out of a concern for one's fellow human beings:
John Barton became a Chartist, a Communist; all that is commonly called wild and visionary. Aye! but being visionary is something. It shows a soul, a being not altogether sensual; a creature who looks forward for others, if not for himself.
There is not the same kind of communal feeling amongst Trump supporters. Rather, as members of the middle class, they believe they are supposed to succeed on their own and lash out against forces (the government, Obama, Republican elites) that they see obstructing them from achieving the American dream. They are not looking "forward for others" and therefore turn not to a collective movement but to a narcissistic billionaire.
Gaskell herself has a dilemma. She sees how the working class is ruthlessly exploited by callous capitalists but, suspicious as she is of collective action, doesn't know how the situation can be rectified. She emphasizes the need for education and individual initiative, but these do no more than help individual characters. Dickens in Hard Times shares Gaskell's concern for the working class and is similarly unable to imagine a solution that will enable them to hold their own. Historically, it would be England's trade union movement that finally gave the workers real power.