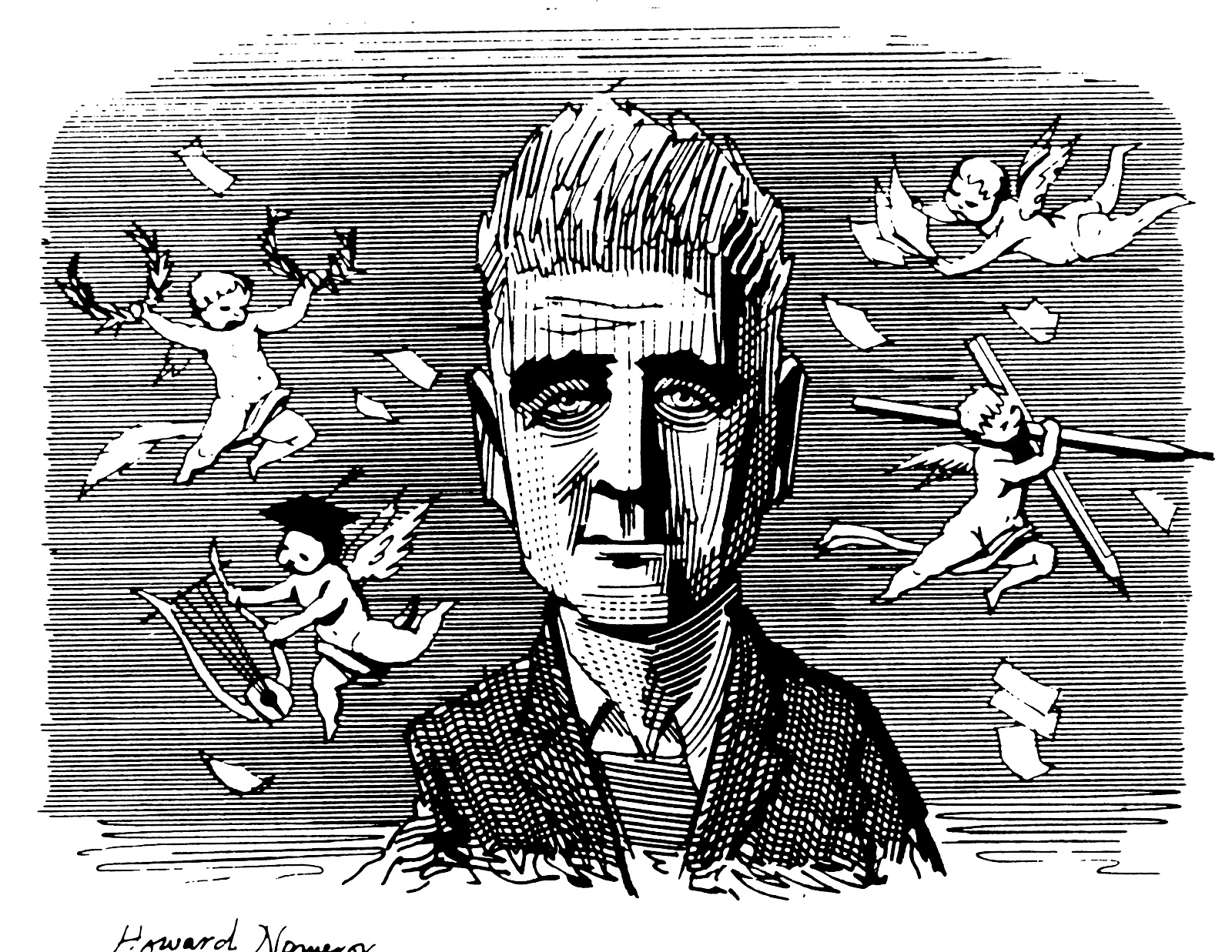 There was an interesting Lenten column in the New York Times Monday. Ross Douthat, a conservative in the best sense, draws on a Commonweal article by theologian Luke Timothy Johnson criticizing contemporary spiritual practice in this country.
From the way Douthat quotes him, it sounds as though Johnson might take exception with my criticism of harsh versions of Lent and the way we sometimes let them twist us into guilty contortions . My gentler approach may seem a problem for someone calling for rigorous discipline. Here is Douthat paraphrasing Johnson:
Mysticism is dying, and taking true religion with it. Monasteries have dwindled. Contemplative orders have declined. Our religious leaders no longer preach the renunciation of the world; our culture scoffs at the idea. The closest most Americans come to real asceticism is giving up chocolate, cappuccinos, or (in my own not-quite-Francis-of-Assisi case) meat for lunch for Lent
According to Johnson, Douthat says, our materialistic society is losing touch with what should be "a central focus of religion— the quest for the numinous, the pursuit of the unnamable, the tremor of bliss and the dark night of the soul."
Douthat then goes on to disagree with Johnson, but only in a way that affirms Johnson's underlying point. In one way, Douthat says, mysticism isn't dying. In fact, there is a whole mysticism industry in this county. The problem is that we cut and shape mystical practice to accommodate our materialist lifestyles.  Here's Douthat again:
Most religious believers will never be great mystics, of course, and the American way of faith is kinder than many earlier eras to those of us who won't. But maybe it's become too kind, and too accommodating. Even ordinary belief — the kind that seeks epiphanies between deadlines, and struggles even with the meager self-discipline required to get through Lent — depends on extraordinary examples, whether they're embedded in our communities or cloistered in the great silence of a monastery. Without them, faith can become just another form of worldliness, therapeutic rather than transcendent, and shorn of any claim to stand in judgment over our everyday choices and concerns.
Without them, too, we give up on what's supposed to be the deep promise of religious practice: that at any time, in any place, it's possible to encounter the divine, the revolutionary and the impossible — and have your life completely shattered and remade.
Douthat's observations remind me of a poem written by Howard Nemerov in 1957. Although Nemerov's biting attack on comfortable theology backs up Johnson in one way, it contradicts him in another: yes we are materialistic, but not necessarily any more so than we were in the 1950's. True, everyone went to church back then—mainstream Protestant denominations were "booming"—but many attended church as a kind of country club. Here's the poem, written in imitation of a passionate sermon.  It responds to an Associated Press article that Nemerov encountered:
Boom!
SEES BOOM IN RELIGION, TOO
Atlntic City, June 23, 1957 (AP) –President Eisenhower's pastor said tonight that Americans are living in a period of "unprecedented religious activity" caiused partially by paid vacations, the eight-hour day and modern conveniences.
"These fruits of material progress" said the Rev. Edward L. R. Elson of the National Presbyterial Church, Washington, "have provided the leisure, the energy, and the means for a level of human and spiritual values never before reached."
Here at the Vespasian-Carlton, it's just one
religious activity after another: the sky
is constantly being crossed by cruciform
airplanes, in which nobody disbelieves
for a second, and the tide, the tide
of spiritual progress and prosperity
miraculously keeps rising, to a level
never before attained. The churches are full,
the beaches are full, and the filling-stations
are full, God's great ocean is full
of paid vacationers praying an eight-hour day
to the human spiritual values, the fruits,
the leisure, the energy, and the means, Lord,
the means for the level, the unprecedented level,
and the modern conveniences, which also are full.
Never before, O Lord, have the prayers and praises
from belfry and phonebooth, from ballpark and barbecue
the sacrifices, so endlessly ascended.
It was not thus when Job in Palestine
sat in the dust and cried, cried bitterly;
When Damien kissed the lepers on their wounds
it was not thus; it was not thus
when Francis worked a fourteen-hour day
strictly for the birds; when Dante took
a week's vacation without pay and it rained
part of the time, O Lord, it was not thus.
But now the gears mesh and the tires burn
and the ice chatters in the shaker and the priest
in the pulpit, and Thy Name, O Lord,
is kept before the public, while the fruits
ripen and religion booms and the level rises
and every modern convenience runneth over,
that it may never be with us as it hath been
with Athens and Karnak and Nagasaki,
nor Thy sun for one instant refrain from shining
on the rainbow Buick by the breezeway
or the Chris Craft with the uplift life raft;
that we may continue to be the just folks we are,
plain people with ordinary superliners and
disposable diaperliners, people of the stop'n'shop
'n'pray as you go, of hotel, motel, boatel,
the humble pilgrims of no deposit no return
and please adjust thy clothing, who will give to Thee,
if Thee will keep us going, our annual
Miss Universe, for Thy Name's Sake, Amen.
Whew!
I must admit that I am sometimes guilty of demanding that church not get in the way of my lifestyle. I am no Job or Damien or Francis or Dante. Like many American Christians, I mix and match my religions. Although I attend Episcopalian church services weekly, I am sympathetic with what I know of Zen Buddhism, and I cheerfully say that there are many roads to the top of the mountain.  I refuse to judge other faiths.  Is my religion in danger of losing its shape with worshipers like me?
So I see the danger.  But I don't think that means that we should return to stern authority figures admonishing us to reprove our flesh with "fish and plainer fare" (to quote Sir Gawain and the Green Knight). True faith, I believe, needs to be inner directed and it needs to be propelled by love, not fear. It can't be spurred by the voice of an angry god ringing in our head.
In Christopher Marlowe's Doctor Faustus, there is a good angel who steps in periodically when Faustus is on the verge of losing touch with his soul. Prayer, repentance, and contrition, he tells Faustus, will get him back on the right track. That sounds right to me. Faustus's bad angel is able to get the upper hand by promises of wealth and power, but we always have this other voice trying to get through. Lent is a church season that reminds us to listen hard.
If we do so, we won't be taking the easy way out. When we know what we really want, we can (to quote Joseph Campbell, who has been taken up by some of the New Age theology that Douthat is criticizing) embrace the hero's journey and follow our bliss. That journey is more than a stroll in the park. When we embrace it, we will recognize that it is worth the discipline necessary to bring it about, however demanding that discipline may be.