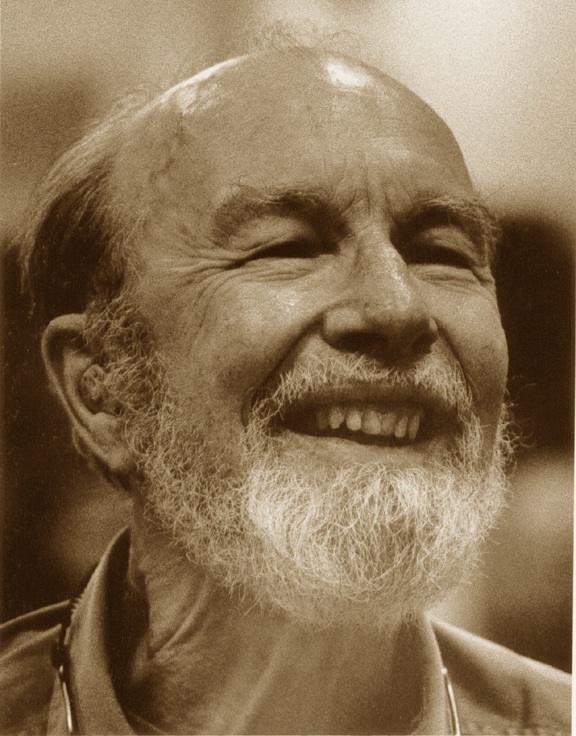 The folk singer and political activist Pete Seeger died yesterday at 95. Although my father knew him—Seeger had some association with Highlander Folk School and helped them popularize "We Shall Overcome"—I never met him myself. But I grew up on his records and as a child had the entire Talking Union and Other Union Songs (1941) memorized. I also loved his American Folk Game & Activity Songs for Children. Seeger understood deeply how music liberates the human spirit, and his music was an integral part of the labor movement, the civil rights movement, the anti-war movement, and the environmental movement.
One of his popular songs was a rendition of a poem published anonymously  in the early 1950s in a St. Louis newspaper (probably the Globe Democrat).  I share it today to honor the indomitable spirit of this great man who stood up to old age and declining health as courageously as he stood up to social oppression. If you want to see him singing it, you can go here.
My Get-Up-And-Go Has Got Up and Went
Old age is golden, or so I've heard said,
But sometimes I wonder, as I crawl into bed,
With my ears in a drawer, my teeth in a cup,
My eyes on the table until I wake up.
As sleep dims my vision, I say to myself:
Is there anything else I should lay on the shelf?
But, though nations are warring and Congress is vexed,
We'll still stick around to see what happens next!
Chorus:
How do I know my youth is all spent?
My get-up-and-go has got up and went!
But, in spite of it all, I'm able to grin
And think of the places my getup has been!
When I was young, my slippers were red; 

I could kick up my heels right over my head.

When I was older my slippers were blue, 

But still I could dance the whole night through. 

Now I am older, my slippers are black. 

I huff to the store and puff my way back. 

But never you laugh; I don't mind at all: 

I'd rather be huffing than not puff at all!


Chorus
I get up each morning and dust off my wits, 

Open the paper, and read the Obits. 

If I'm not there, I know I'm not dead, 

So I eat a good breakfast and go back to bed!


Chorus
Well, your name has finally shown up in the Obits, Pete. Thanks for all the places your get up has been. and for huffing and puffing on our behalf.