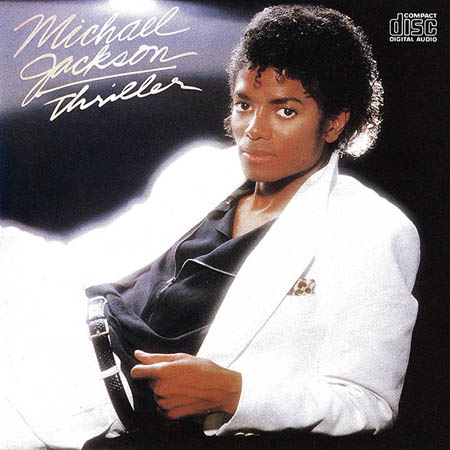 I am one of those strange people who has lived much of his life without a television, so I was unaware of the phenomenon of Michael Jackson for much of my life. But my family acquired a television in 1991, and even though Jackson was no longer in his glory years, his music videos still went through my nine-year-old son like an electric shock. Before long, Darien was doing a very effective moonwalk. When I heard about Jackson's death last week, what I found myself remembering was Darien throwing himself around the living room to the strains of "Black or White."
And in this I am not unlike many of those who mourn the king of pop: they are mourning not so much the man as the vitality that he unleashed in them. That is why fans are able to distinguish between the music and the problematic individual that Jackson became, sometimes treating the latter as though he didn't exist. In mourning MJ, we are mourning the passing of the joy that he aroused in us.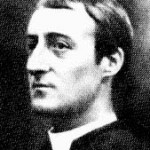 As I wrote in a series of posts in May, poetry can help us handle moments like this. Victorian poet Gerald Manley Hopkins has written one of the best poems about how we mourn our own inner loss. In "Spring and Fall: To a Young Child," the poet is talking to a young girl who is crying for reasons she doesn't understand. He explains to her that she has been living in the Golden Grove of youthful innocence and that now the leaves are falling ("Goldengrove unleaving") and her heart is growing older. As a result, she is beginning to see the world through colder eyes. Here's the poem:
Spring and Fall: To a Young Child
Márgarét, are you gríeving
Over Goldengrove unleaving?
Leáves, líke the things of man, you
With your fresh thoughts care for, can you?
Ah!  ás the heart grows older
It will come to such sights colder
By and by, nor spare a sigh
Though worlds of wanwood leafmeal lie;
And yet you wíll weep and know why.
Now no matter, child, the name:
Sórrow's spríngs áre the same.
Nor mouth had, no nor mind, expressed
What heart heard of, ghost guessed:
It ís the blight man was born for,
It is Margaret you mourn for.
The accent marks, incidentally, signal Hopkins' distinctive "sprung rhythm"–the words are to be accentuated so that they spring off the page. The image of leaves works as a pun: childhood, like spring, is "leaving," and we are moving to a time when "worlds of wanwood leafmeal lie." Margaret doesn't know why she is so sad, so the poet explains that she is mourning for herself: "It is the blight man was born for,/It is Margaret you mourn for."
To be realistic, a young child is not going to appreciate the poet's explanation. Hopkins is not really speaking to Margaret, however. In actuality, he is speaking to himself. The sight of her crying causes him to examine his deep sense of loss. It is his own inner Margaret, his own lost innocence, that he mourns for.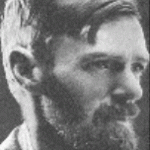 A second poem that may help with grieving Michael's death is D. H. Lawrence's "Piano." In this poem, the poet remembers a youthful encounter with music. A concert he is attending reminds him of sitting underneath his mother's piano as a child, pressing her feet and listening to her sing to him. The "glamour of childish days is upon me," he reports, and "I weep like a child for the past."
Piano
Softly, in the dusk, a woman is singing to me;
Taking me back down the vista of years, till I see
A child sitting under the piano, in the boom of the tingling strings
And pressing the small, poised feet of a mother who smiles as she sings.
In spite of myself, the insidious mastery of song
Betrays me back, till the heart of me weeps to belong
To the old Sunday evenings at home, with winter outside
And hymns in the cosy parlour, the tinkling piano our guide.
So now it is vain for the singer to burst into clamour
With the great black piano appassionato. The glamour
Of childish days is upon me, my manhood is cast
Down in the flood of remembrance, I weep like a child for the past.
In remembering Michael, we remember ourselves at a more innocent time. It is Margaret we mourn for.