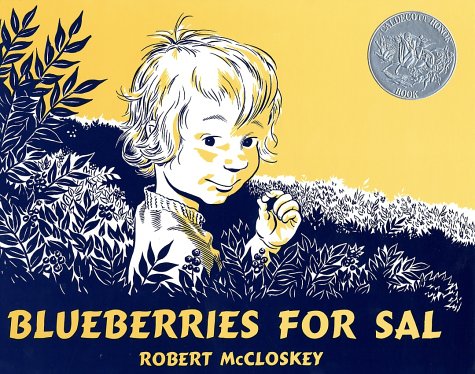 I relived some of the sweetest moments of my life a couple of weeks ago as I read to 18-month Alban books like those that I once read to his father. I used to spend hours reading to my kids and have always assumed that they learned to read by memorizing the books and then associating the words in their heads with the words on the page. My wife, who is a reading specialist, now tells me that it doesn't work quite that way.
Of course, what I did had an impact. Our kids saw their parents continually reading, internalized that reading was important, and became readers themselves. What we do around the house or in the yard is conveyed to our children in powerful ways. The problem children encounter with books, however, is that the words are too small. To teach children to read, therefore, we must employ additional strategies.
Inspired by the ideas of Glenn Doman, Julia has begun using large flashcards with Alban. Just as he is learning to associate objects with words (and also with hand signs), so he is learning to associate objects with written letters. For instance, he has begun to associate his ball with b-a-l-l.
For this learning strategy to work, however, the child must have an emotional investment in the object. Once an object rises to prominence, one can then make a large flashcard and begin the associative process. This means paying attention to your child's interests.
Eventually the parent can move beyond nouns to verbs, making primitive sentences. This way, Julia says, kids can start reading by the time they are three. It makes sense that at a time when their minds are at peak learning efficiency—look at how they master complex linguistic structures at this age—they would also benefit from reading instruction. Just as they become talkers for life, they can become readers for life.
Here's what emotional investment can look like. Julia took Alban to the 86th Street Barnes and Noble (in Manhattan) and happened across a copy of Robert McCloskey's Blueberries for Sal. The book should be too complex for Alban, but because he is currently fascinated by blueberries—he even has a hand sign for them—he insisted that Julia read it to him four times through.
With one's toddler, Julia says, one should constantly be making flashcards which introduce him or her to the shape of the printed word.  According to psycholinguists, she explains, fluent readers grab print hints that help them predict the word. The fewer hints the better.  Then readers take that prediction and dive for the meaning associations they have in their own minds.
To help children make the transition from flashcards to books, Julia says that one can make a blown-up version of the book, say printing the text with large letters and a photocopy of the picture. At some point, perhaps by three as their visual skills improve, children will make the association between the large letters in the hand-made book and the small print in the text they've been read to in the past.
Listening to my wife describe this learning process, I realized that I do a kind of reversed version of what she suggests with my college students. I listen carefully to their responses to works and then encourage them to explore texts to find the words that create their emotional points of connection. They write their most profound essays when they do so.
If there is an unofficial high school literary canon, including works like Lord of the Flies, Romeo and Juliet, and Catcher in the Rye, it's because teachers have picked up on the works that are most likely to get their students interested in reading. But teaching literature to adolescents would be a lot easier if these students had learned how to read at nearly the same time that they were learning how to talk. And if they had learned in a deep way that texts are connected to what most interests them in life.
I conclude today's post with a passage from Jane Eyre on the power that reading can have on a young mind. Once one gets to know Jane, one see why Bewick's History of British Birds would so enthrall her. On the one hand, the drear landscape of the Northern Ocean captures her barren emotional life in the Reid household. At the same time, birds have the ability to fly away, and we witness Jane's urge to escape suffocating environments several times in the course of the novel. Notice how the ten-year-old Jane skips the parts of the text that don't serve her needs.  Here's the passage:
A breakfast-room adjoined the drawing room, I slipped in there.  It contained a bookcase: I soon possessed myself of a volume, taking care that it should be one stored with pictures.  I mounted into the window-seat: gathering up my feet, I sat cross-legged, like a Turk; and, having drawn the red moreen curtain nearly close, I was shrined in double retirement.
Folds of scarlet drapery shut in my view to the right hand; to the left were the clear panes of glass, protecting, but not separating me from the drear November day.  At intervals, while turning over the leaves of my book, I studied the aspect of that winter afternoon.  Afar, it offered a pale blank of mist and cloud; near a scene of wet lawn and storm-beat shrub, with ceaseless rain sweeping away wildly before a long and lamentable blast.
I returned to my book—Bewick's History of British Birds: the letterpress thereof I cared little for, generally speaking; and yet there were certain introductory pages that, child as I was, I could not pass quite as a blank.  They were those which treat of the haunts of sea-fowl; of "the solitary rocks and promontories" by them only inhabited; of the coast of Norway, studded with isles from its southern extremity, the Lindeness, or Naze, to the North Cape—
"Where the Northern Ocean, in vast whirls,
Boils round the naked, melancholy isles
Of farthest Thule; and the Atlantic surge
Pours in among the stormy Hebrides."
Nor could I pass unnoticed the suggestion of the bleak shores of Lapland, Siberia, Spitzbergen, Nova Zembla, Iceland, Greenland, with "the vast sweep of the Arctic Zone, and those forlorn regions of dreary space,—that reservoir of frost and snow, where firm fields of ice, the accumulation of centuries of winters, glazed in Alpine heights above heights, surround the pole, and concentre the multiplied rigours of extreme cold."  Of these death-white realms I formed an idea of my own: shadowy, like all the half-comprehended notions that float dim through children's brains, but strangely impressive. 
Blueberries are currently for Alban what birds are to Jane, and he's just about to extend his associations. He's currently in Maine at the Bates cottage and I suspect his parents will take him to Streaked Mountain for blueberry picking.  McCloskey's book is about to become even more interesting to him.