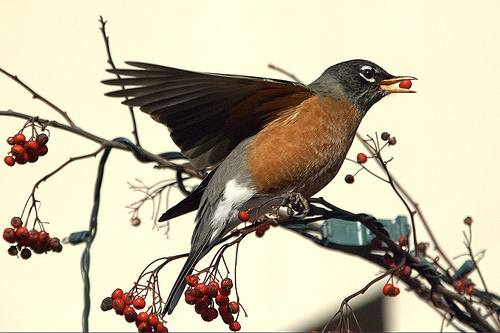 Alban Lee Bates.  Born at 7:08 a.m. yesterday, making Julia and me grandparents. Healthy at 8 and 1/2 pounds. Joy reigns supreme.
Here's a poem my father wrote many years ago that draws on a wonderful medieval lyric to celebrate the miracle of conception and birth. (You can read my post on that lyric here.) The sun shining through the glass is the magic of conception, the robin singing after rain is the joy of birth. At the moment I too am that singing robin.
Robin Carol
By Scott Bates
As the holly in the ivy,
As the redness in the rose,
As "the sunne it shineth through the glasse"
So Jesus in his mother was;
As the robin singeth after rain
So Jesus from his mother came.
Each new birth recalls the miracle of Jesus in that it promises fresh hope for a fallen world.
And here's a poem that my father wrote immediately after my own birth in the University of Wisconsin's student clinic on June 12, 1951. Mother Goose rhymes provide the basis, capturing the playfulness of the entire process. I think there's a sexual pun in the first line, sexual imagery in lines two, five, six and nine, pregnancy imagery in lines four and seven, and then the birth. But I'll let you use your own imagination to decipher it:
Ride a cock horse to Banbury Cross
(Peaseporridge hot, peaseporridge cold)
Jack met Jill on top of the hill
(Humpty Dumpty's in the pot, nine days old).
Simple Simon ran up the clock
(Sitting in the parlor, eating curds and whey)
Rub-a-dub-dub in a pumpkin shell
(Over the hills and far away).
Little Jack Horner had a great fall
(Hi-diddle-diddle, the cupboard is bare)
ROBIN goes roaring down the hall
(Going to the Fair).