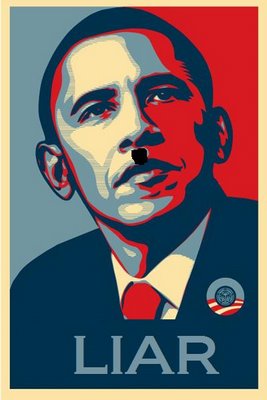 A couple of months ago I wondered on this blog whether some of the vitriolic attacks on Obama (as distinguished from reasoned disagreement) were driven by racism, and now I see that others are wondering the same, including Maureen Dowd and Jimmy Carter.  But a reader of Andrew Sullivan's The Daily Dish has a more complex argument that, I think, hits closer to the mark.  It rang a bell with me, in any event, because it involved a thread that has been running through American literature from its beginnings.  Here is the post in its entirety.   
The reader writes that,
 "A common meme on the left is that racism is driving the hatred of Obama. I think the root is deeper  and scarier: it is shadow projection.
"Our ego wants to believe we are wonderful and so cannot tolerate evidence to the contrary. Consider America. As good as we are, we have a dark side and our actions often have dark consequences. We are large and cast a large shadow. If we were a more mature people we would simply own our dark side, integrate it into part of our self- knowledge, and act accordingly. However American mythology says that we are the good country, and to maintain the pure version of that belief we are willfully ignorant of our faults. In the minds of many "patriotic" Americans, we have no dark side. Unwilling to own our dark side, we project our shadow onto others.
"The Cold War gave us a long period as "the good country" as the Soviet Union gave us a steady (and objectively evil) force onto which we could project our shadow. After the fall of communism we finally found Saddam Hussein to play that role, which clouded our perceptions of the real Saddam (and again, he was objectively evil). Since the Iraq war we've looked for a new target onto which to project our shadow. Perennial candidates China, North Korea, and Iran don't quite suit our needs, and "the terrorists" finally wore thin. I have wondered who our next victim would be. Now we know.
"It is Obama.
"The right is projecting its shadow onto Obama. The same qualities that make him a saint to the left make him the devil to the right – he is easy to project onto."
The reader offers an explanation for one of the things that has puzzled me the most: that Obama is being blamed for some of the very things that Bush was allowed to get away with:
"That is why he is the out of control spender when they sat on their hands through all of Bush's malfeasance. That is why his talking to schoolchildren is dangerous when our government wiretapping its citizens wasn't. That is why saving the financial system from years of Republican regulation is taking away our future. The more evil revealed about the right's excesses on torture, or wars of choice, or nearly destroying the economy, the more evil Obama will look in their eyes, as they cannot tolerate owning responsibility, because in their own minds they are only good.
"That is why he is the Fascist/Communist/Socialist/Muslim… that is the list of our shadow projections over the last 60 years."
 It may be a bit overstated but this is as good an explanation as I've heard about why gun sales are skyrocketing, as is enrollment in white supremicist organizations; about why there are preachers who are praying for Obama's death and demonstrators who are equating him with Adolph Hitler.   The fury is not just about policy differences.
Two days ago I wrote about Joseph Conrad's "The Secret Sharer," which is a story about the successful acknowledgment and integration of one's shadow side.  Once the captain has taken in his dark double, he is able to achieve completeness and grow to maturity.
But American literature is filled with examples of integration failure, going back to the early Puritans. John Winthrop's shining "City upon a Hill" was offset by Jonathan Edwards' "sinners in the hands of an angry God," and this violent duality contributed to the Salem witchcraft trials.  Melville wrestles with the light and the dark in Ahab's mad quest for Moby Dick: the obsession to slay the evil whale, employing all the technological prowess of a modern whaling ship, ultimately overpowers the wonderful multicultural companionship on the Pequod.  All are swallowed up in the final cataclysm, Ahab, ship, and everybody but Ishmael.  There's a warning for our own multicultural society.
But the author who perhaps gets at it best is Nathaniel Hawthorne.  I'm thinking particularly of such stories as "Young Goodman Brown," "The Minister's Black Veil," "Ethan Brand" and The Scarlet Letter.  In each of these tales, there are men who desire so deeply to be pure (or to possess purity, like the scientist in "The Birthmark" and Giovanni in "Rappaccini's Daughter") that they cannot acknowledge and accept the darkness that in an inevitable part of us as humans.
The theme runs throughout American literature.  When Huck encounters the demand that he grow up in this society, he lights out for the territory.  Gatsby's idealism, the vibrations of the tuning fork struck upon a star, cannot stand up to reality.  Neither can the Joads' vision of a green and luscious California in The Grapes of Wrath.   The European vision of Americans as perpetual adolescents has a certain truth to it—the belief that we can perpetually start fresh, that we don't have to pay for the past, is constantly exposed as false.  Authors like Faulkner (in Absolon, Absolon), Robert Penn Warren (All the King's Men), Flannery O'Connor (Wise Blood), William Styron (Sophie's Choice), Morrison (Beloved), Philip Roth (The Human Stain) and Gloria Naylor (Linden Hills) all make their home in this awareness.
In my view, Warren and Morrison offer two of the healthier responses.  In All the King's Men, protagonist Jack Burden must acknowledge Governor Stark's vision that "man is conceived in sin and born in corruption, and he passeth from the stink of the dydie to the stench of the shroud."  It proves true of the man who raised him, of the woman he loves, and of he himself.  But in the end he and she are able to accept this about themselves and move on, finding love and a future together.
In Beloved, meanwhile, Sethe ultimately faces up to the traumatic experience of slavery, including what she has done in response to slavery, to establish a sense of self.  Once she does so, she can accept the love of a good man. 
Is The Daily Dish reader correct, and am I, that Americans who can't face up to the bad things that have been done in our name end up blaming Obama for those very things?  Is he a shadow projection? As Sullivan says, "I should say I'm not endorsing this view by publishing it. . . . But the rage itself, the spluttering ire directed at this young president who inherited one of the worst legacies in modern times? I can't explain it myself. But I'm happy to air theories."