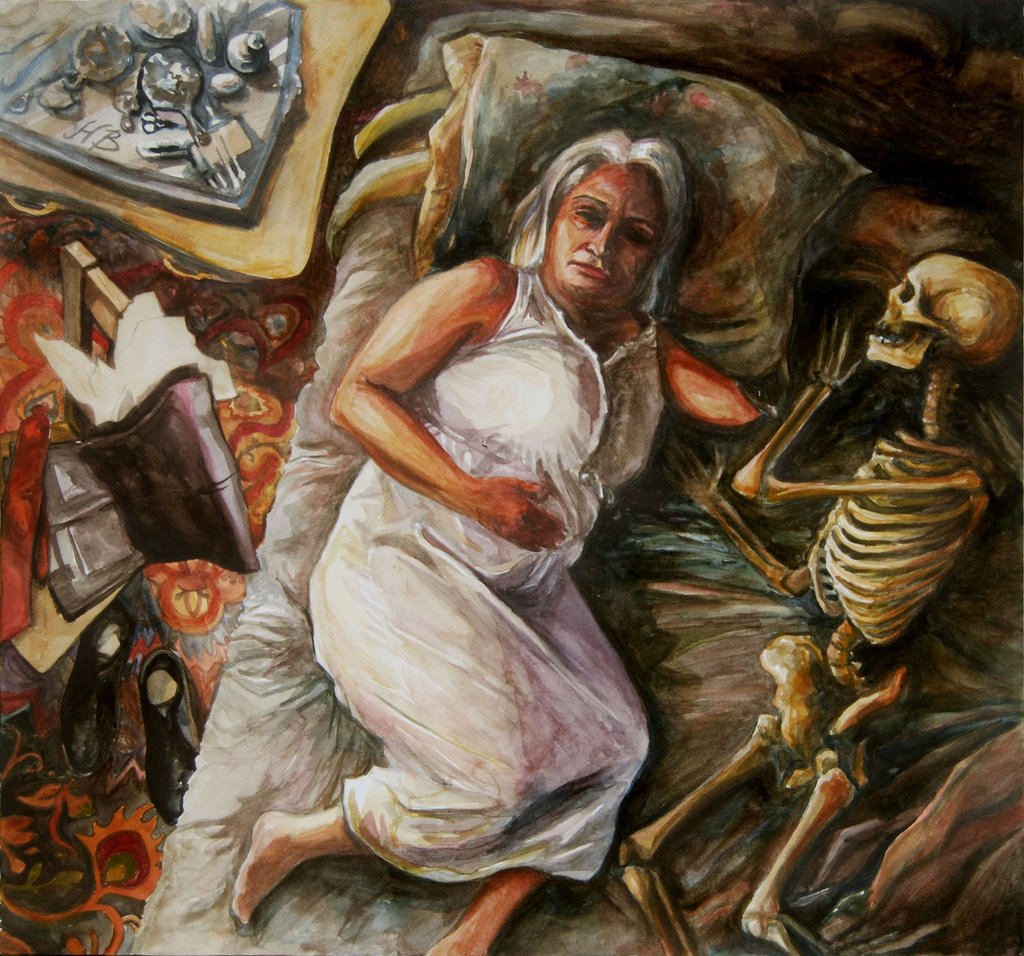 In recent weeks, a number of moderate Republicans have started openly complaining about the hold that southern reactionaries have on their party. David Brooks of The New York Times has gone so far as to advocate a "new wing" of the Republican party that would be made up of Republicans from the Northeast, Midwest, and West. They would have a better chance of competing in elections, he believes, than the party as currently constituted.
Richard Nixon's famous Southern strategy, where establishment Republicans played on southern race hatred to get votes, has come back to bite the GOP. The tail is wagging the dog.
Garry Wills has a blog post about the relationship of the American South to the rest of the country, both what it contributes and what it costs us. Since I was raised in Tennessee, I have a particular interest in the question.
One of the South's greatest contributions, Wills says, is its literature. Here's why:
One reason I like the South is that I am conservative by temperament—multa tenens antiqua, as Ennius put it, "tenacious of antiquity." A sense of the past helps explain why America's southern writers were to the rest of America, in the twentieth century, what Irish writers were to England. The English had Oscar Wilde, William Butler Yeats, Sean O'Casey, Bernard Shaw, James Joyce and Samuel Beckett. We (whose relevant region is larger) had Flannery O'Connor, William Faulkner, Thomas Wolfe, Richard Wright, Eudora Welty, Ralph Ellison, Robert Penn Warren, Truman Capote, Harper Lee, John Crowe Ransom, Erskine Caldwell, Andrew Lytle, and Carson McCullers.
The South escaped one of the worst character traits of America, its sappy optimism, its weakness of positive thinking. The North puffed confidently into the future, Panglossian about progress, always bound to win. But the South had lost. It knew there was an America that could be defeated. That made it capable of facing tragedy, as many in America were not. This improved its literature, but impoverished other things.
Wills notes that, though defeated, the South nevertheless figured out how to get stuff. He cites Great Expectations and Oliver Twist to make his point:
Under the tattered robes of Miss Havisham were hidden the preying hands of the Artful Dodger. Southerners were not really trapped in the past, since they were always scheming to get out of the trap. They were defeated but not dumb. With dreams of an agrarian society, they might denounce the industrial north, but they got the funds to bring electricity to large parts of the South from the government's Tennessee Valley Authority. They wanted and got government-funded port facilities, oil subsidies in Louisiana, highways and airports and military bases.
That was in the past. What has changed, however, is that the South has begun to believe its own rhetoric:
But the current South is willing to cut off its own nose to show contempt for the government. Governor Rick Scott of Florida turned down more than $2 billion in federal funds for a high-speed rail system in Florida that would have created jobs and millions of dollars in revenues, just to show he was independent of the hated federal government. In this mood, his forebears would have turned down TVA. People across the South are going even farther than Scott, begging to secede again from the Union. Packer notes that the tea is cooling in parties across the rest of the nation, but seems to be fermenting to a more toxic brew in the South. No one needs better health care more than the South, but it fights it off so long as Obama is offering it, its governors turning down funds for Medicaid. This is a region that rejects sex education, though its rate of teenage pregnancies is double and in places triple that of New England. It fights federal help with education, preferring to inoculate its children against science by denying evolution.
No part of the country will suffer the effects of global warming earlier or with more devastation than the South, yet its politicians resist measures to curb carbon emissions and deny the very existence of climate change—sending it to the dungeon with evolution and biblical errancy. One doesn't need much imagination to see the South with lowered or swollen waters in its rivers and ports, raging kudzu, swarming mosquitoes, and record-breaking high temperatures, still telling itself that global-warming talk is just a liberal conspiracy. But it just digs deeper in denial. The South has decided to be defeated and dumb.
Reading Wills' description brings to mind William Faulkner's "A Rose for Emily." The rest of the world may be moving on, but Emily, holding on to tradition, continues living in isolation year after year. The corpse in her bed is her own doing and it is starting to smell.
Further thoughts – As I reflect further upon Faulkner's story, it works even better for my purposes than I first realized. Homer Barron, the corpse in the bed, is from the North and thinks that he is in control of the relationship. Once he flirts with Emily, however, he finds himself in a death grip that takes him down. Perhaps David Brooks is right about the non-southern GOP needing to start a whole new relationship.