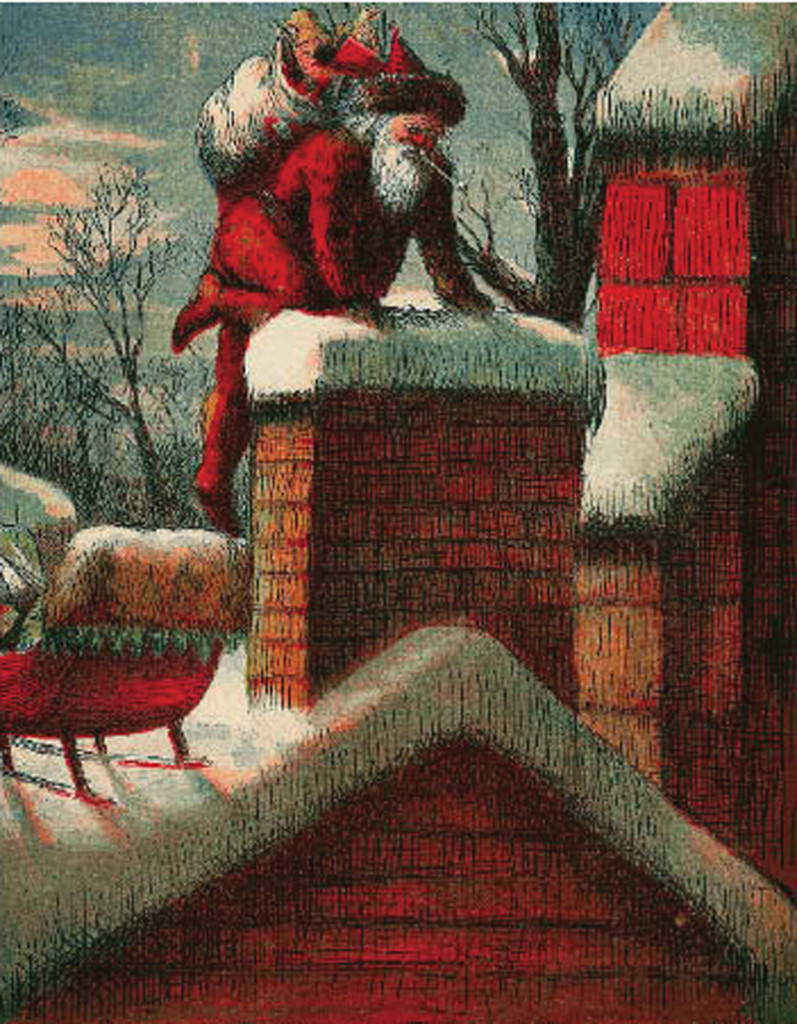 Christmas Eve
My brothers are all in Sewanee, Tennessee for the first full family Christmas gathering since my father died a year and a half ago. Scott Bates loved Christmas and we feel his absence acutely. I invoke his memory by sharing one of his Christmas poems.
This particular one expounds upon holes as it reflects upon the arrival of the messiah. Various literary characters from my father's favorite childhood books make their entrance through holes, including Santa and figures from Alice in Wonderland, At the Back of the North Wind (a knot hole), The Water Babies (Tom is a chimney sweep), and "The Three Little Pigs." These are all miracles of the human imagination, and the point of the poem is that we are the messiah that we await. As Gandhi famously put it, "Be the change you wish to see in the world."
If Christmas means realizing that the divine dwells within the human, then the spirit of Christmas occurs whenever we fictionally identify with characters. For stories to work their magic, we must open ourselves to them, makes ourselves into holes. Put another way, we must suspend our disbelief, empty ourselves, become as little children. We learn to do this so automatically that we take it for granted and forget how amazing it is. Christmas, which in my family always involves a lot of books, is a good time to appreciate the miracle of reading. Scott Bates calls it "the hole marvelous shebang."
"Scott and Phoebe and Sam" are my parents and youngest brothers. The rest of us are the hole gang.  
Holey Night
By Scott Bates
We were watching here
at the foot of our chimney hole
for something miraculous to drop
like Alice
or the White Rabbit
or the North Wind or bill the Lizard or
Tom the Chimney Sweep or the Big bad Wolf or a round
little man with a bowl full of jelly
or at least a man from the toy shop
with a bowl full of video games
We were watching here in short
on the most exciting night of the year
when suddenly
it occurred to us
or maybe we had heard it somewhere
that the hole truth
the hole story
the hole marvelous shebang in a word
Alice Bill Tom Santa the Wolf
the Ox the Ass
the Reindeer
even the Mouse
was
(holey understandably)
us
so here we are
with holehearted
good wishes for a
HAPPY HOLEDAY
from
Scott and Phoebe and Sam
and the hole gang