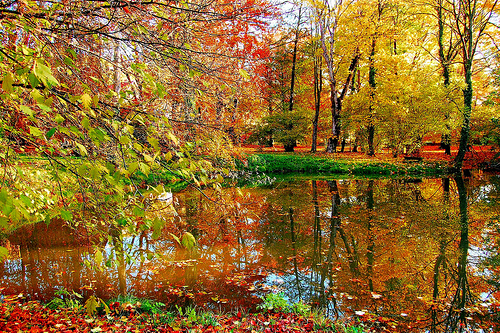 Monday
I've shared this autumn poem by my father in the past but, as I find myself missing him, here it is again. I am spending my sabbatical with my mother in their Tennessee mountain home, and we remember how much he loved this season as we look out the window and watch the trees change color.
Currently we're in the early stages of the maple's "annual striptease":
Maple Dance
By Scott Bates
We watch the show
From our kitchen window–
Our maple tree's
Annual striptease.
She shimmies
In the autumn breeze.
Everything glows
In the golden sun,
Everything goes
Till the dance is done–
Every leaf
Of her lamé sheath,
Every veil
In the woodwind's wail,
Until she's bare
In the whistling air
Her arms held high
To the rocking sky
As slender
In her Giacometti splendor
As a lightning rod
For the thunder god
Who comes
With his drums,
His flashing cymbal,
His rimshot hail,
His wirebrush snow,
His white Peujot,
To take her
To his theatre
Resplendent
In her ermine fur.