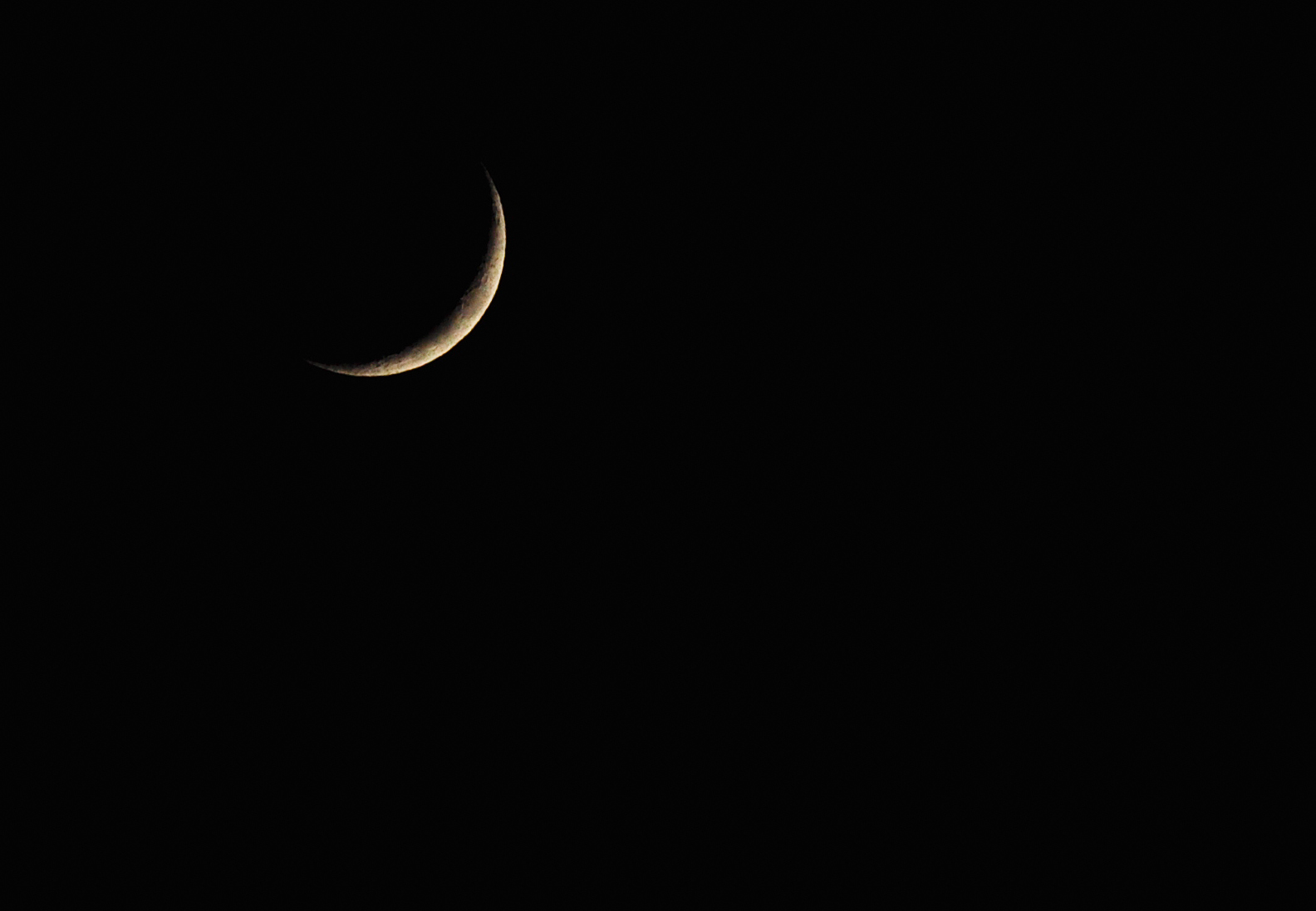 Spiritual Sunday
As I understand it, the Advent season is symbolic of those times when we find ourselves questioning God's justice and love. Those times when our faith is tested and prayer seems pointless.
This wonderful David Whyte poem offers us a powerful image of waning faith in the waning of the moon. He reminds himself that, although the moon goes dark, it is followed by a new moon. The poem reminds me of John Keats's "Bright Star" and also of Lucille Clifton's "the man who killed the bear." More on that in a moment. First, here's Whyte's poem:
Faith
By David Whyte
I want to write about faith,
about the way the moon rises
over cold snow, night after night,
faithful even as it fades from fullness,
slowly becoming that last curving and impossible
sliver of light before the final darkness.
But I have no faith myself
I refuse it even the smallest entry.
Let this then, my small poem,
like a new moon, slender and barely open,
be the first prayer that opens me to faith.
Keats too envies the moon for its faithfulness, writing, "Bright star, would I were steadfast as thou art" and imagining himself watching his love "with eternal lids apart,/Like nature's patient, sleepless Eremite." Clifton's poem is even closer to Whyte's poem because she is talking about recover for her father molesting her when she was a child.
In her "shapeshifter poems," she blames the moon for watching but not doing anything as the abuse happened. The moon in those poems could stand in for her mother or the world in general or perhaps even God. In "the man who killed the bear," however, written after her father died, she rethinks the moon. Now, she says, all she needs is one small sliver of the moon—one small sliver of light—to find hope.
Lucille used to read the poem at gatherings of abuse survivors. Many were astounded, and inspired, that she found a way to keep dancing. "The man who killed the bear," "the coalminer's son," is Lucille's father:
the man who killed the bear
only after the death
of the man who killed the bear,
after the death of the coalminer's son,
did i remember that the moon
also rises, coming heavy or thin
over the living fields, over
the cities of the dead;
only then did i remember how she
catches the sun and keeps most of him
for the evening that surely will come;
and it comes.
only then did i know that to live
in the world all that i needed was
some small light and know that indeed
i would rise again and rise again to dance.
The first Advent poem I posted this season was by Lucille. This poem, which moves from images of dead cities to dancing, is also an Advent poem.