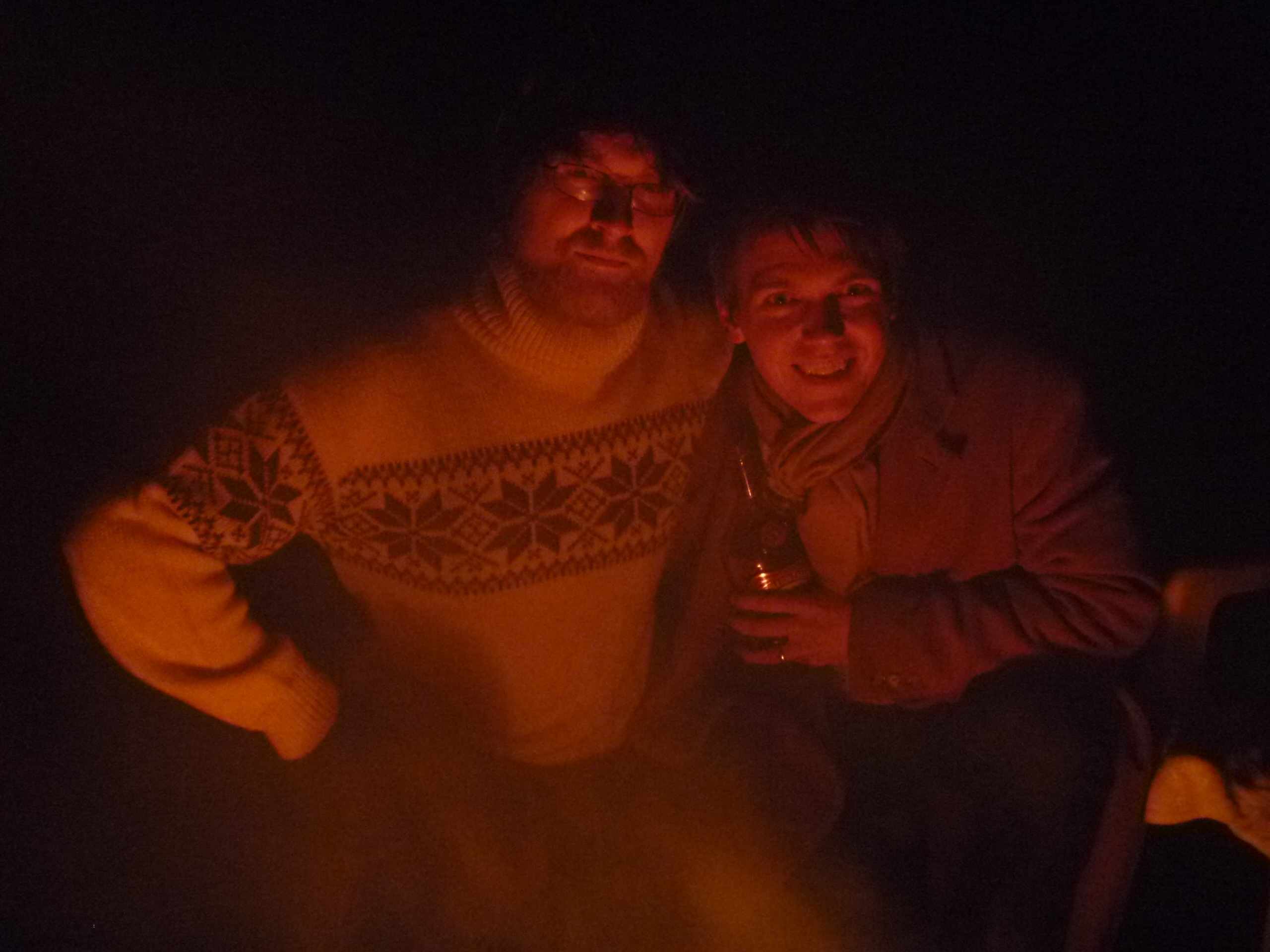 We're coming to the end of our Christmas visit with my parents. Toby, Candice and my new granddaughter left yesterday, and Darien, Betsy, and my new grandson left today. Before they took off, however, Darien and Toby decided to have a bonding experience and took a polar bear swim in the lake by the house. I am reminded of Christina Rossetti's Goblin Market.
That's because Goblin Market concludes with a wonderful affirmation of sibling friendship, and Darien and Toby's sibling friendship is very special.
It began after their oldest brother died in a drowning accident twelve years ago. Before then, all the sibling relationships seemed to run through Justin, who had a bond with each of them. After Justin's death, however, Darien and Toby became best friends. Four years later, Toby lived with Darien and Betsy for a year after graduating from college.
This Christmas they were together for the first time since becoming new fathers (Darien is 30, Toby 28) and wanted to do something a bit wild.  Although it was a cold and windy night, spitting snow and hitting us with temperatures in the upper 20's, they tramped down through the forest to the lake, goaded each other so that neither would back down, and spent sixty seconds in the water. The rest of the evening was spent wrapped in blankets by a fire they had built and sharing a bottle of rum given to Darien by Candice, my Trinidadian daughter-in-law.
Toby and Darien are very different, but each admires the other for his strengths. Toby admires Darien for his drive and imagination (even though Darien drove him crazy when they were was young) and Darien is entranced with Toby's kindness and sense of humor.  Now that "their lives [are] bound up in tender lives." it's wonderful to see them exchanging baby tips.
Which is why the Rossetti poem works, even though it's about sisters rather than brothers. It concludes with Laura telling her children how Lizzie saved her from the spell of the goblin men, but she could be either of my sons in her heartfelt praise for her sibling:
               Days, weeks, months, years
Afterwards, when both were wives
With children of their own;
Their mother-hearts beset with fears,
Their lives bound up in tender lives;
Laura would call the little ones
And tell them of her early prime,
Those pleasant days long gone
Of not-returning time . . .
Then joining hands to little hands
Would bid them cling together,
"For there is no friend like a sister
In calm or stormy weather;
To cheer one on the tedious way,
To fetch one if one goes astray,
To lift one if one totters down,
To strengthen whilst one stands."
Yes, 'tis the season to be sentimental.