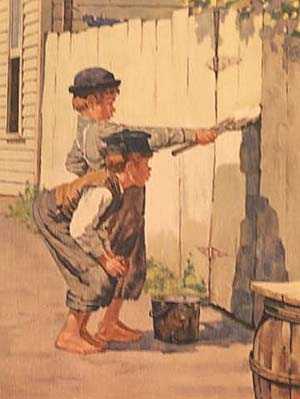 Educational experts have long been concerned about the large numbers of underachieving boys in our school systems.
My wife, once a public school teacher and now a member of our Education Department, provided me with some of the explanations. She notes that, of the three learning styles—aural, visual, and kinesthetic—the first two tend to get emphasized in our schools whereas boys often respond best to the third. Furthermore teachers, especially at the elementary school levels, tend to be disproportionately female. Then there are the problems of many boys growing up in families without fathers and lacking male role models.
Whatever the reason, I know that girls are more likely to go on to college than boys.  My own college struggles each year to reach a 40-60 male-female balance each year. (Obviously, we would like it to be 50-50.) This is occurring in colleges all over the country.
Knowing the situation, I found it eye-opening to read a recent Slate column by Anne Applebaum discussing how our society would respond to Tom Sawyer. There's no doubt what we would do, she says: we would diagnose him as ODD (oppositional defiant disorder) and ADHD (attention deficit hyperactivity disorder) and probably prescribe Ritalin. Here's Applebaum looking at The Adventures of Tom Sawyer:
"The harder Tom tried to fasten his mind on his book, the more his mind wandered," Twain writes at one point. Unable to focus ("Tom's heart ached to be free"), he starts playing with a tick. This behavior is part of a regular pattern: A few days earlier in church (where he had to sit "as far away from the open window and the seductive outside summer scenes as possible"), Tom had been unable to pay attention to the sermon and played with a pinch bug instead.
In fact, Tom manifests many disturbing behaviors. He blames his half-brother for his poor decisions, thus demonstrating an inability to take responsibility for his actions. He provokes his peers, often using aggression. He deliberately ignores rules and demonstrates defiance toward adults. He is frequently dishonest, at one point even pretending to be dead. Worst of all, he skips school—a behavior that might, in time, lead him to be diagnosed with conduct disorder, from which his friend Huck Finn clearly suffers.
Applebaum notes how having such a son was no easier in 1876 than it is today. "Poor old Aunt Polly," she writes. "How many times does she "fall to crying and wringing her hands"? But Tom comes out all right in the end and so too does Huck. That's not because their education is any more enlightened than today's, however. In fact it's a lot worse.  The only kinesthetic part is Tom constantly getting whipped.
My Mark Twain colleague Ben Click tells me that the often autobiographical Adventures of Tom Sawyer was a radical book when it appeared in 1876 because it challenged the educational practices of the day, whether by mocking the insistence on moral pieties or pointing out the hypocrisy of educators. At the time, the classic boy's story usually involved some Horatio Alger-McGuffey Reader type story about virtue rewarded.  For instance, one might reading about a boy who breaking a window, confessing his infraction, being given a small job as a reward, and ultimately inheriting the business because of his reliability and hard work. In Tom, by contrast, we see a real boy, one who lies, swears, avoids work, and acts up in class.
Reading The Adventures of Tom Sawyer reminds us just how agonizing school can feel to a young boy. It makes boys seem more sympathetic when they are "acting up."
If Tom and Huck ultimately come out all right, it is because (Applebaum concludes pessimistically) there were far more options in Twain's time than there are today. Huck could light out for the west. Now one needs a college degree.
We can't change the fact that our work place is becoming increasingly sedentary. But we can think of better ways to engage our boys, whether by incorporating more experiential education into the curriculum (thereby helping those who learn kinesthetically), encouraging more men to go into elementary school teaching, improve the training of the coaches who interact with boys, or setting up mentoring programs where men are paired with boys without fathers.
The stories that emerge may not be as entertaining as those that Twain tells. But our young Tom Sawyers will appreciate it.