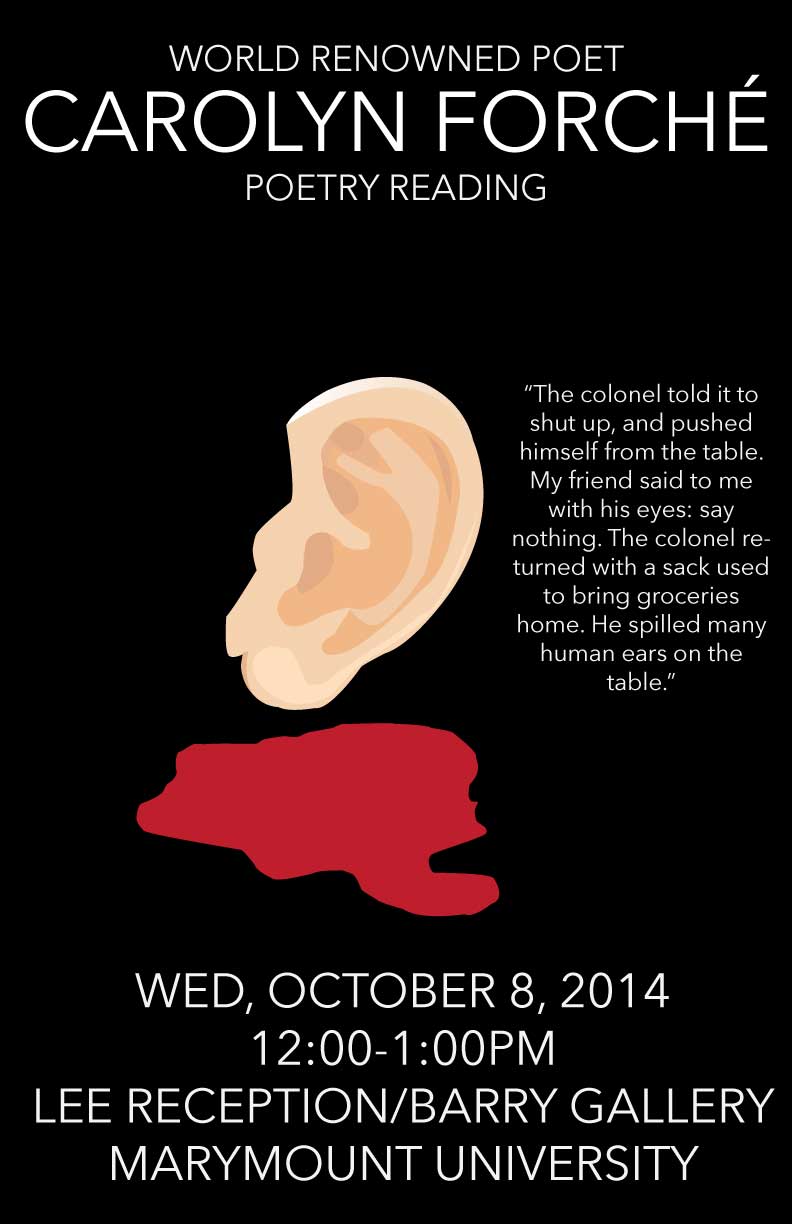 Thursday
The news continues to get darker and darker, the latest being that Donald Trump wants to reinstitute torture in the form of waterboarding. It is becoming increasingly clear that we must start revisiting literature about dictators and other authoritarian figures.
President Donald Trump said he wants to "fight fire with fire" when it comes to stopping terrorism, suggesting that he could be open to bringing back torture because he "absolutely" believes it works.
By reinstating enhanced interrogation, Trump would violate a US law ratified by the Senate in 2015 and go against the view of Defense Secretary James Mattis. CIA Director Mike Pompeo told senators earlier this month that he wouldn't sanction the use of torture, though he later said he would consider bringing back waterboarding and other enhanced interrogation measures under certain circumstances.
How might Trump respond to people telling him that torture is illegal? Perhaps the same way that the colonel in a Carolyn Forché poem responds to her horrified response to his atrocities.
Forché traveled to El Salvador in the late 1970s to witness the brutality of the military regime for herself. Her prose poem "The Colonel" was one of the most memorable works to come out of the journey. Much of the poem's power lies in its juxtaposition of gentility and barbarism. In that context, a phrase like "rack of lamb" takes on ominous overtones:
WHAT YOU HAVE HEARD is true. I was in his house. His wife carried a tray of coffee and sugar. His daughter filed her nails, his son went out for the night. There were daily papers, pet dogs, a pistol on the cushion beside him. The moon swung bare on its black cord over the house. On the television was a cop show. It was in English. Broken bottles were embedded in the walls around the house to scoop the kneecaps from a man's legs or cut his hands to lace. On the windows there were gratings like those in liquor stores. We had dinner, rack of lamb, good wine, a gold bell was on the table for calling the maid. The maid brought green mangoes, salt, a type of bread. I was asked how I enjoyed the country. There was a brief commercial in Spanish. His wife took everything away. There was some talk then of how difficult it had become to govern. The parrot said hello on the terrace. The colonel told it to shut up, and pushed himself from the table. My friend said to me with his eyes: say nothing. The colonel returned with a sack used to bring groceries home. He spilled many human ears on the table. They were like dried peach halves. There is no other way to say this. He took one of them in his hands, shook it in our faces, dropped it into a water glass. It came alive there. I am tired of fooling around he said. As for the rights of anyone, tell your people they can go fuck themselves. He swept the ears to the floor with his arm and held the last of his wine in the air. Something for your poetry, no? he said. Some of the ears on the floor caught this scrap of his voice. Some of the ears on the floor were pressed to the ground. 
The colonel, like Trump, is a showman who knows how to dramatically signal who's in charge. Perhaps, in the end, a desire to intimidate is all there is to Trump. I suspect I'm not the only one who can imagine our president saying to anyone protesting torture, "As for the rights of anyone, tell your people they can go fuck themselves."
Trump has started out his presidency by doing–or trying to do–everything he said he would. Are those who rationalized voting for him willing to start listening now?
That starts with you, Speaker Paul Ryan.
News update: From yesterday's New York Times:
The Trump administration is preparing a sweeping executive order that would clear the way for the C.I.A. to reopen overseas "black site" prisons, like those where it detained and tortured terrorism suspects before former President Barack Obama shut them down.
President Trump's three-page draft order, titled "Detention and Interrogation of Enemy Combatants" and obtained by The New York Times, would also undo many of the other restrictions on handling detainees that Mr. Obama put in place in response to policies of the George W. Bush administration.
If Mr. Trump signs the draft order, he would also revoke Mr. Obama's directive to give the International Committee of the Red Cross access to all detainees in American custody. That would be another step toward reopening secret prisons outside of the normal wartime rules established by the Geneva Conventions, although statutory obstacles would remain.