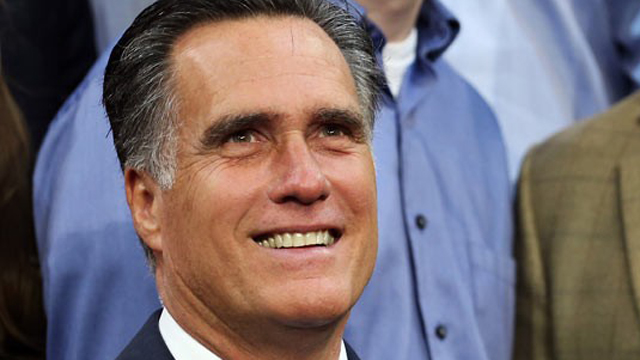 Publishing Note: Today and tomorrow the ebook version of How Beowulf Can Save America: An Epic Hero's Guide to Defeating the Politics of Rage is available for free to anyone who can download to a Kindle. Please take advantage and also tell your friends about the offer. Go to the icon in the upper corner of this blog or click here.
Now that we are in the final weeks of the election and Mitt Romney is attempting to solidify his shift from "severely conservative Mitt" to "moderate Mitt," there seems to be one judgment that practically everyone shares, supporters and detractors alike: he is a phony.
Andrew Sullivan of The Daily Dish once said that Romney makes plastic seem real. In today's New York Times column, Maureen Dowd writes,
Obama blew the first debate because he can't stand the phoniness of jousts, and he seemed flummoxed by the mind-boggling phoniness of Romney.
And here's Colbert King of The Washington Post shaking his head at Romney's most recent set of mind-bending Etch-a-Sketch reversals in Monday's debate:
How many times Monday night did Mitt Romney fuss and fume and mangle his talking-point attacks against President Obama before finally conceding that he agreed with the incumbent's approach.
Name the subject: Libya, Iran, Israel, Afghanistan, trade, education and technology development at home. On each, Romney finally had to chime in with "Me too." . . .
"I love teachers," said Mitt Romney, the candidate who wants to kill the organization that represents teachers.
Romney, the manufactured. Romney, the phony.
The word sent me thumbing through the most famous literary work to feature it.
I am, of course, talking about Catcher in the Rye. Its teenage narrator must use "phony" 10-15 times, projecting upon others his own greatest anxiety: the fear of not being genuine. Holden, to be sure, is an unreliable narrator so his judgments are sometimes suspect. On the other hand, teenagers are often very good at detecting bullshit.
What would Holden think of Mitt's antiquated vocabulary? Here he is commenting on a stuffy history teacher:
"I had the privilege of meeting your mother and dad when they had their little chat with Dr. Thurmer some weeks ago. They're grand people."
"Yes, they are. They're very nice."
Grand. There's a word I really hate. It's a phony. I could puke every time I hear it.
We also know what Holden thinks of professional fundraisers. Here he talks about the headmaster of his former prep school, who clearly prefers people with lots of money:
One of the biggest reasons I left Elkton Hills was because I was surrounded by phonies. That's all. They were coming in the goddam window. For instance, they had this headmaster, Mr. Haas, that was the phoniest bastard I ever met in my life. Ten times worse than old Thurmer. On Sundays, for instance, old Haas went around shaking hands with everybody's parents when they drove up to school. He'd be charming as hell and all. Except if some boy had little old funny-looking parents. You should've seen the way he did with my roommate's parents. I mean if a boy's mother was sort of fat or corny-looking or something, and if somebody's father was one of those guys that wear those suits with very big shoulders and corny black-and-white shoes, then old Hans would just shake hands with them and give them a phony smile and then he'd go talk, for maybe a half an hour, with somebody else's parents. I can't stand that stuff. It drives me crazy. It makes me so depressed I go crazy. I hated that goddam Elkton Hills.
How would Holden respond to the Romney statement, ""I'll never convince them [47% of Americans] they should take personal responsibility and care for their lives"? We know because of how he describes a millionaire mortician and school benefactor who lectures to the students about religion:
Then, the next morning, in chapel, be made a speech that lasted about ten hours. He started off with about fifty corny jokes, just to show us what a regular guy he was. Very big deal. Then he started telling us how he was never ashamed, when he was in some kind of trouble or something, to get right down his knees and pray to God. He told us we should always pray to God–talk to Him and all– wherever we were. He told us we ought to think of Jesus as our buddy and all. He said he talked to Jesus all the time. Even when he was driving his car. That killed me. I just see the big phony bastard shifting into first gear and asking Jesus to send him a few more stiffs.
Holden lets us know how one should respond to such phoniness:
The only good part of his speech was right in the middle of it. He was telling us all about what a swell guy he was, what a hot-shot and all, then all of a sudden this guy sitting in the row in front of me, Edgar Marsalla, laid this terrific fart. It was a very crude thing to do, in chapel and all, but it was also quite amusing. Old Marsalla. He damn near blew the roof off.
In the end, using his little sister Phoebe as his ideal, Holden dreams of living in a phony-free zone off in the woods:
I'd have this rule that nobody could do anything phony when they visited me. If anybody tried to do anything phony, they couldn't stay.
We'll know in two weeks whether America has allowed the phony to stay.
Past posts about Romney, describing him as
–Marlowe's Faustus
–Chauncey Gardener and Oakland ("no there there")
–Alice (in Wonderland)
–Richard Cory, Tom Buchanan, Eliot's Hollow Men, Kurtz, and a Philip Pullman character with a chameleon as his daemon
–Belloc's Matilda (who told lies and was burned to death)
–Jack in Lord of the Flies and the Baron in Rape of the Lock
–Hemingway's dead leopard in "The Snows of Kilimanjaro"
–Jane Austen's Henry Crawford
–(and from Slate magazine) Dolores Umbridge