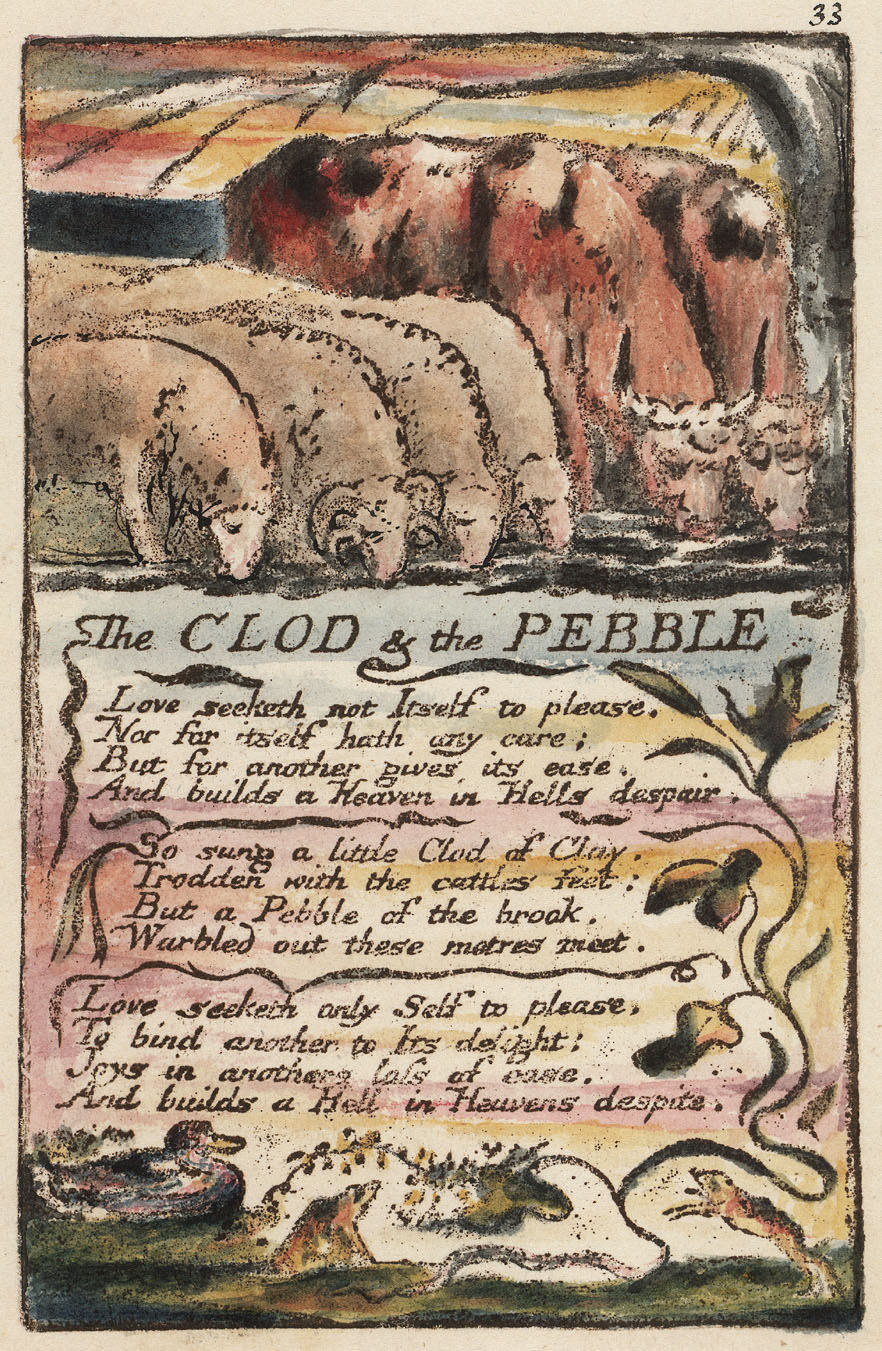 Valentine's Day
Here's some relationship advice, courtesy of William Blake, for Valentine's Day.
"The Clod and the Pebble" is a deceptive poem. The Clod of Clay speaks first and, initially appears to be a positive model. Achieving a heaven in hell's despair sounds like a good thing. The hell-building Pebble, meanwhile, binds others to its delight, and binding in Blake is never good.
Don't be fooled, however. What appears to be selfless love sounds a bit too much like a willingness to be trampled beneath the cattle's feet. Clods are passible enablers of aggressive, self-absorbed pebbles:
"Love seeketh not itself to please,
Nor for itself hath any care,
But for another gives its ease,
And builds a heaven in hell's despair."
So sung a little Clod of Clay,
Trodden with the cattle's feet,
But a Pebble of the brook
Warbled out these metres meet:
"Love seeketh only Self to please,
To bind another to its delight,
Joys in another's loss of ease,
And builds a hell in heaven's despite."
A healthier approach: mix a little clay with a little pebble, respecting your partner's desires even as you honor your own. A good relationship is a dance and a negotiation between self and other. Maintain balance as you celebrate your love.
Happy Valentine's Day.