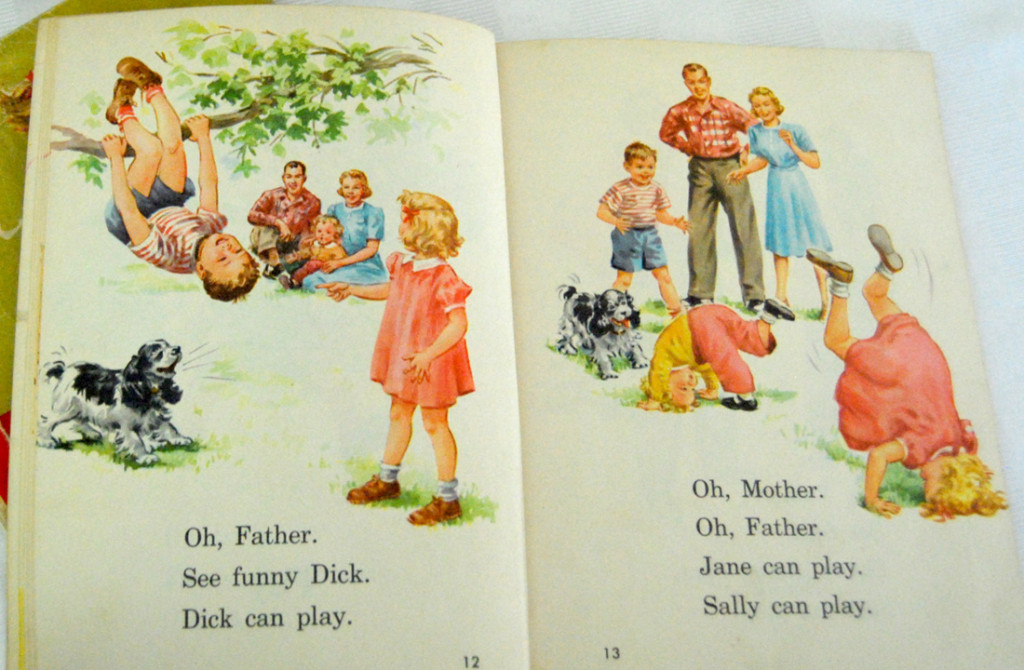 Friday
I visited my two granddaughters in Atlanta yesterday—my son Toby has a post-doctoral fellowship at Georgia Tech this year—and spent the day reading books, engaging in imaginary games, and playing at a wonderful "toy park" in Decatur. Atlanta has changed considerably since the late 1970s when I was earning my Ph.D at Emory University, mostly for the better.
I'm thinking of attitudes towards race, which now have an extra importance for me as my granddaughters are mixed race. It was wonderful to see the casual intermingling of white and black children in the park. Although Atlanta was calling itself "the city too busy too hate" when I lived there, that was more an aspiration than a reality. Atlanta appears to have made real progress.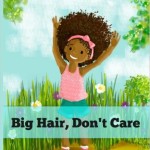 I'm also discovering that, since my younger days, my granddaughters have available to them many more children's books with protagonists of color. Crystal Swain-Bates's Big Hair, Don't Care is especially popular with Esmé, who likes how Lola revels in her kinky hair. We also read Spike Lee's Please, Baby, Please, Anna McQuinn's Lola at the Library, and Elizabeth Winthrop's Squashed in the Middle.
So far, my granddaughters haven't run up against America's continuing racism. When they do, it will be new experience for all of us as neither their parents nor their grandparents have been victims of racism. (My daughter-in-law grew up in Trinidad, where most people look like her.)
Reading the books took me back to the moment in my childhood when I first realized that children of color were excluded from children's lit. In 1961 when I was ten, my father and the local NAACP purchased special books for St. Mark's School, Sewanee's "separate but equal" African American school (ha!). I remember reading biographies of George Washington Carver and Harriet Tubman before my father took them over. On our visit, I also remember looking at the Dick, Jane and Sally books that were in the St. Mark's two-room school house and getting how alien they must seem to the children. It was an important moment in my growing race awareness.
Because of this, I experienced a shock of recognition upon reading Toni Morrison's The Bluest Eye years later. It's a heartbreaking tale about how eleven-year-old Pecola Breedlove thinks that all her problems would vanish if she only had the blue eyes of Shirley Temple. By the end of the novel, she has gone mad. The book begin with an homage to Dick and Jane:
Here is the house. It is green and white. It has a red door. It is very pretty. Here is the family. Mother, Father, Dick, and Jane live in the green-and-white house. They are very happy. See Jane. She has a red dress. She wants to play. Who will play with Jane? See the cat. It goes meow-meow. Come and play. Come play with Jane. The kitten will not play. See mother. Mother is very nice. Mother, will you play with Jane? Mother laughs. Laugh, Mother, laugh. See Father. He is big and strong. Father, will you play with Jane? Father is smiling. Smile, Father, smile. See the dog. Bowwow goes the dog. Do you want to play with Jane? See the dog run. Run, dog, run. Look, look. Here comes a friend. The friend will play with Jane. They will play a good game. Play, Jane, play.
The sterile middle class life of the reading primers stands in marked contrast with Pecola's life, where her mother doesn't laugh, her father isn't big and strong, and she doesn't have friends.
My granddaughters won't have Pecola's lower class life but I'm afraid they will learn, the hard way, that America is not yet a post-racial society. Remember that, whenever you take a stand against racism, you are helping bring about the world they deserve.