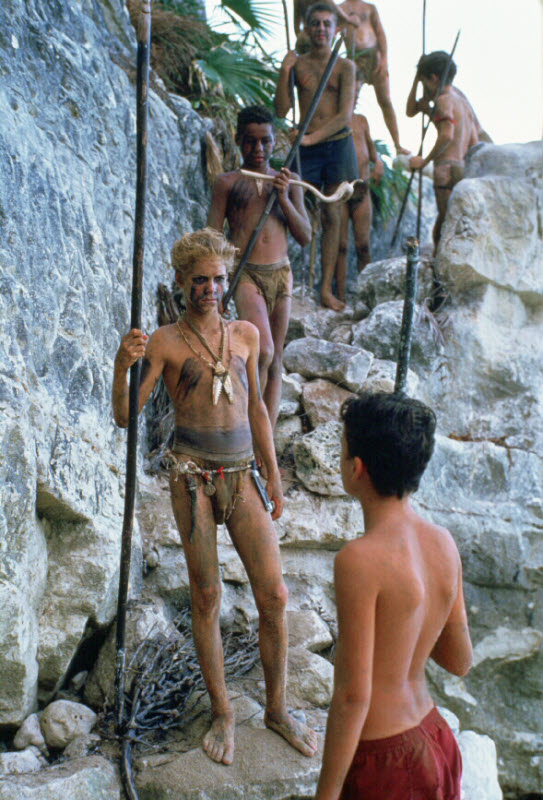 I feel compelled to write again about the Richie Incognito-Jonathan Martin hazing/bullying saga, a story that has riveted me because of my own experiences with bullies as a child. Last Saturday I compared Incognito to Steerforth in David Copperfield, who bullies a teacher while holding in thrall his fellow students (with the notable exception of Traddles). The sway that Incognito continues to command over his Miami Dolphin teammates, who have been supporting him while condemning his victim, seems to bear this out.
Like Steerforth, Incognito is eloquent in his defense, as we witnessed in a Fox Sports interview in an interview on Fox Sports.  Here's a sampling:
"This isn't an issue about bullying," Incognito said. "This is an issue of my and John's relationship. You can ask anybody in the Miami Dolphins locker room, 'Who had John Martin's back the absolute most?' and they'll undoubtedly tell you [that it was] me."
As a Sports Illustrated article noted, Incognito is a survivor, one who "has been explaining away misconduct for years and should be good at it by now." Looking at how David falls under the sway of Steerforth, who sets the tone at the brutal Salem House school, I can understand why the other Dolphins would succumb. Even after he left the team and checked into psychiatric care, Martin himself was sending Incognito apologetic texts.
Another work that comes to mind is William Golding's Lord of the Flies. In this parallel, Incognito is played by Jack, who manages to create his own reality in a setting that opens the door to barbarism. Like Incognito, Jack is not so much the source of dysfunction as one who sees an opportunity and makes the most of it. Think of the Lord of the Flies as the toxic Miami locker room culture that failed to check Incognito's dark tendencies:
"There isn't anyone to help you. Only me. And I'm the Beast. . . . Fancy thinking the Beast was something you could hunt and kill! . . . You knew, didn't you? I'm part of you? Close, close, close! I'm the reason why it's no go? Why things are the way they are?"
If Incognito is Jack, then Martin, a Stanford classics major, is Piggy, the spectacled nerd who functions as the scapegoat Jack needs to rise to power. Unfortunately, the Miami locker room does not seem to have had a Ralph, the novel's protagonist. Perhaps any prospective Ralphs figured that they would be just as ineffective as the Ralph in the book proves to be.
At the end of Lord of the Flies, the boys, about to kill Ralph, suddenly and unexpectedly find themselves in the presence of adult society and the spell is broken. The officer who comes ashore initially thinks it is witnessing R. M. Ballantyne's Coral Island, a Robinson Crusoe adventure novel about boys marooned on a South Sea island. When he discovers the truth, he–like the American public with the Miami Dolphins incident–is appalled:
"I should have thought," said the officer as he visualized the search before him, "I should have thought that a pack of British boys–you're all British, aren't you?–would have been able to put up a better show than that–I mean-"
   "It was like that at first," said Ralph, "before things–"
   He stopped.
   "We were together then–"
   The officer nodded helpfully.
   "I know. Jolly good show. Like the Coral Island."
   Ralph looked at him dumbly. For a moment he had a fleeting picture of the strange glamour that had once invested the beaches. But the island was scorched up like dead wood–Simon was dead–and Jack had. . . . The tears began to flow and sobs shook him. He gave himself up to them now for the first time on the island; great, shuddering spasms of grief that seemed to wrench his whole body. His voice rose under the black smoke before the burning wreckage of the island; and infected by that emotion, the other little boys began to shake and sob too. And in the middle of them, with filthy body, matted hair, and unwiped nose, Ralph wept for the end of innocence, the darkness of man's heart, and the fall through the air of the true, wise friend called Piggy.
Given all we have come to learn about football in recent years, we are perhaps beyond weeping. Still, part of us still believes that football is supposed to be a game, not a heart of darkness.
Further thought: The novel ends on a note of deliberate irony. After the officer chastises the boys for their failure to act British, the final sentence reveals that he himself is involved in a heart of darkness battle:
He turned away to give them time to pull themselves together; and waited, allowing his eyes to rest on the trim cruiser in the distance.
In what way, we may ask, is Miami's dysfunction an extension of our society's brutalizing win-at-all-costs ethos where "bottom line" trumps all else? For that matter, far too many people thought that Martin was at fault for not resorting to his fists and fighting back. But as ESPN Chris Carter perceptively noted, people have to remember that, if you are tempted to resort to such tactics, these days you never know when the other person will respond with a gun. Our present society is allowing all kinds of behavior that, in former times, would have been unthinkable.