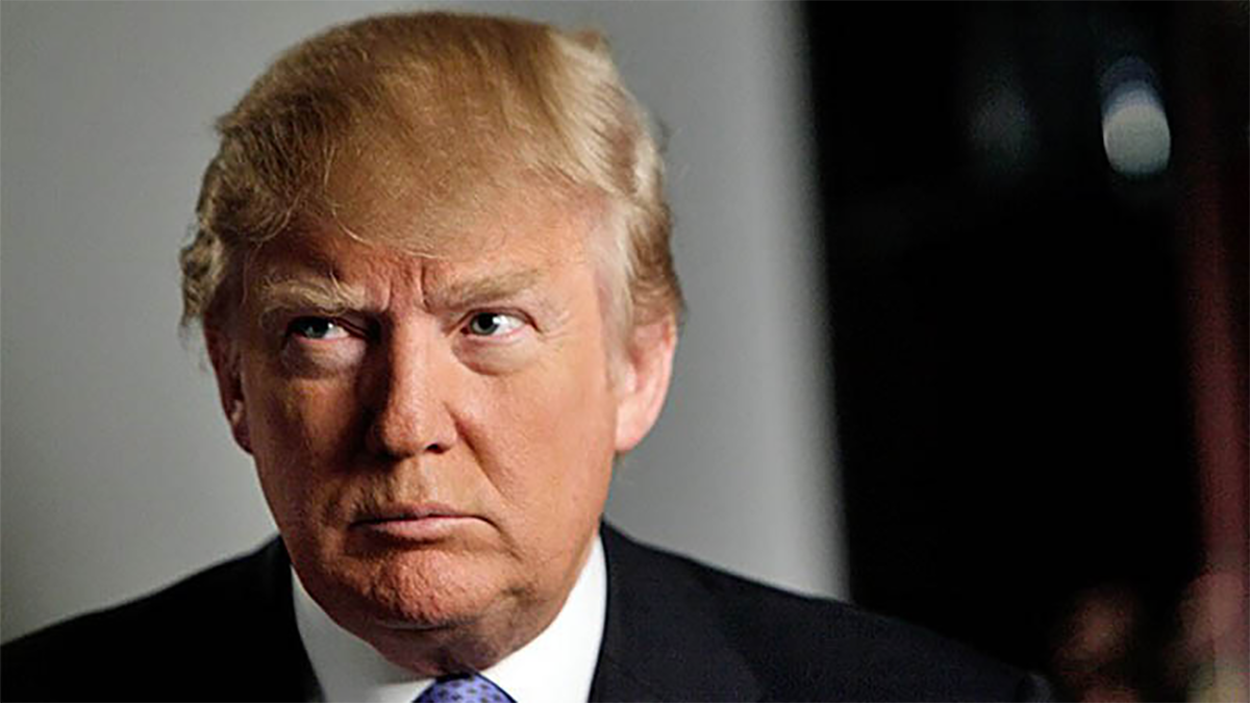 Tuesday
Several reasons have been given for Donald Trump disavowing the Paris Climate Agreement, but one in particular stands out: he wanted to get back at those European leaders that he thought were laughing at him, especially newly elected French President Emmanuel Macron (who came prepared for Trump's aggressive handshake and one-upped him).
Add that to the fact that "Paris" shows up in the Agreement's name. It's like throwing raw meat–or rather, an overdone steak–to America's president:
I was elected to represent the citizens of Pittsburgh, not Paris. It is time to put Youngstown, Ohio; Detroit, Michigan; and Pittsburgh, Pennsylvania — along with many, many other locations within our great country — before Paris, France. 
And:
At what point does America get demeaned?  At what point do they start laughing at us as a country?   We want fair treatment for its citizens, and we want fair treatment for our taxpayers.  We don't want other leaders and other countries laughing at us anymore.  And they won't be.  They won't be.
This fear of being laughed at, perhaps more then any other aspect of Trump, should scare us all. As Cormac McCarthy makes clear in his novel All the Pretty Horses, people this insecure about mockery are capable of unimaginable cruelty.
Paul Waldman of The Week observes that Trump has long been obsessed with getting laughed at:
If you've been paying any attention at all over the last couple of years, you know this is a topic he returns to again and again. Search Trump's Twitter feed and you'll find that who's laughing at whom is an obsession for him, with the United States usually the target of the laughter. "The world is laughing at us." China is "laughing at USA!" Iran is "laughing at Kerry & Obama!" "ISIS & all others laughing!" "Mexican leadership has been laughing at us for many years." "Everybody is laughing at Jeb Bush." "Putin is laughing at Obama." "OPEC is laughing at how stupid we are." "Dopey, nobody is laughing at me!" I could go on (and on, and on), but I'll spare you.
In All the Pretty Horses, an evil Mexican police captain personally executes a 13-year-old boy so that he won't lose face. The boy himself has shot a man as he sought to retrieve his stolen horse, and the captain has arranged to let the victim's relatives carry out a revenge shooting. When they blanch at the prospect of killing a child, however, the captain does it himself. After all, he has a reputation to uphold.
In his explanation to the novel's protagonist, whom he has arrested under false pretenses, he tells a horrifying story. It is even worse when you realize that it could apply to Trump:
I will tell you a story, he said. Because I like you. I was young man like you. You see. And this time I tell you I was always with these older boys because I want to learn every thing. So on this night at the fiesta of San Pedro in the town of Linares in Nuevo León I was with these boys and they have some mescal and everything—you know what is mescal?—and there was this woman and all these boys is go out to this woman and they is have this woman. And I am the last one. And I go out to the place where is this woman and she is refuse me because she say I am too young or something like that.
What does a man do? You see. I can no go back because they will all see that I don't go with this woman. Because the truth is always plain. You see. A man cannot go out to do some thing and then he go back. Why he go back? Because he change his mind? A man does not change his mind.
The captain made a fist and held it up.
Maybe they tell her to refuse to me. So they can laugh. They give her some money or something like that. But I don't let whores make trouble for me. When I come back there is no laughing. No one is laughing. You see. That has always been my way in this world. I am the one when I go someplace then there is no laughing. When I go there then they stop laughing.
The episode is chilling because McCarthy has forced us to imagine the violence it would take to silence the laughter of tough Mexican kids high on mescal. "I am the one when I go someplace then there is no laughing" is Trump's dream. What won't he do to get there?
Recall that he has unlimited fire power at his disposal.
Further thought: John Grady, even when in the captain's custody, doesn't hesitate to call him out. We need people to stand up to our own captain, especially members of the GOP.