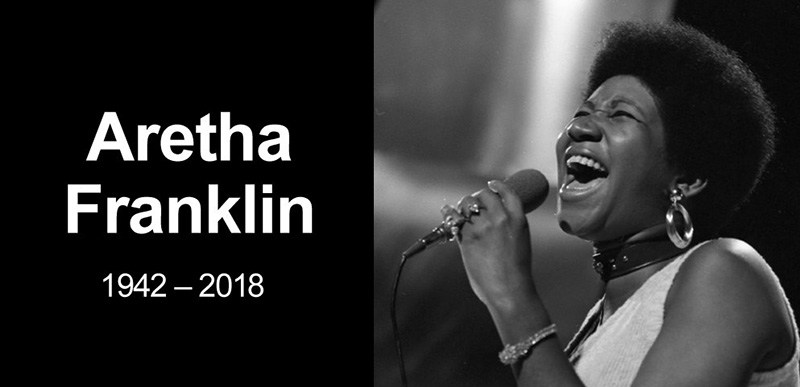 Friday
In thinking of a poem that would capture the spirit of Aretha Franklin, I thought of Lucille Clifton's "homage of my hips" (1980). Like Aretha, the speaker demands r-e-s-p-e-c-t, whatever the rest of the world might think of a non-conforming woman who insists on center stage. And because of her forcefulness, the world says, "Okay," and goes along.
Both women played large roles is bolstering the self-esteem of black women. And of oppressed people everywhere.
The rest is history.
homage to my hips
By Lucille Clifton
these hips are big hips
they need space to
move around in.
they don't fit into little
petty places. these hips
are free hips.
they don't like to be held back.
these hips have never been enslaved,   
they go where they want to go
they do what they want to do.
these hips are mighty hips.
these hips are magic hips.
i have known them
to put a spell on a man and
spin him like a top!