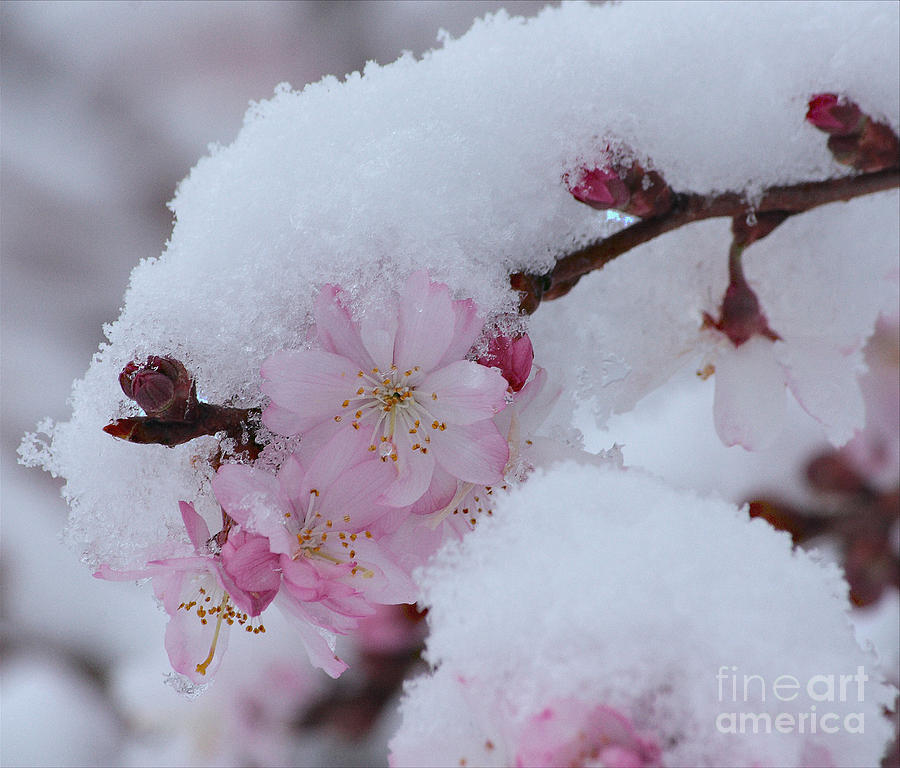 Friday
I have only a short post today as I was at a "salon" of St . Mary's College faculty and former faculty last night. I'll write a longer essay next week on the focus of the discussion, which was transition. Most of us being older, we spent much of the evening talking about retirement.
Here's a seasonal transition that is not progressing smoothly at the moment. Parts of the country are experiencing a return to winter. If you're suddenly seeing your flowering dogwoods and cherry blossoms beset by freezing temperatures, this Robert Burns passage is for you:
But Oh! fell Death's untimely frost, 
         That nipt my Flower sae early! 
Now green's the sod, and cauld's the clay, 
         That wraps my Highland Mary! 
And then there's the couplet from Shakespeare's Sonnet 18, written at a time when Europe was undergoing a mini ice age:
Rough winds do shake the darling buds of May,
And summer's lease hath all too short a date.
Quoting poetry doesn't change the weather, of course. But it's comforting to see the condition named.