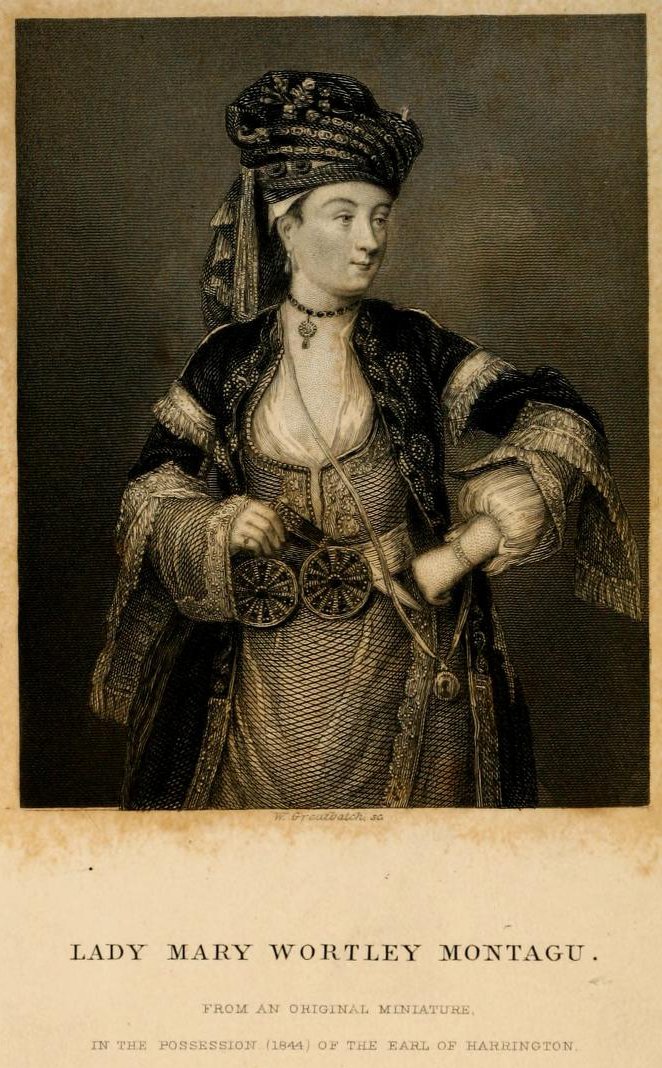 Because of the stories of domestic violence that have been surfacing in the NFL, I have been putting off writing about Senator Kirsten Gillibrand's account of sexual harassment from fellow senators in the Congressional gym. In addition to the story itself, I have been struck by criticism directed at Gillibrand at how she has handled it. I have been teaching the 18th century poetry of Lady Mary Wortley Montagu and think that how this early feminist handled sexism casts some light on Gillibrand's own approach.
Here, according to People, is Gillibrand's account of her Congressional colleagues acting badly:
In Off the Sidelines, Gillibrand, 47, shares a sobering incident in the congressional gym, where an older, male colleague told her, "Good thing you're working out, because you wouldn't want to get porky!" On another occasion, she writes, after she dropped 50 lbs. one of her fellow Senate members approached her, squeezed her stomach, and said, "Don't lose too much weight now. I like my girls chubby!"
This being American politics in the 21st century, Gillibrand herself is now being criticized for her response. As Amanda Marcotte of Slate observes,
Whenever a woman tells her story of sexual harassment, there are those who set to work trying to blame her—for everything from what she wore when she was harassed, to her failure to punch the harasser in the nose. Sen. Kirsten Gillibrand revealed this week that she has been subjected to sexist comments about her body from her male colleagues, and, with a distressing inevitability, the discussion quickly became about how she, individually, should be doing more to stop this harassment. Gillibrand owes it to us to name names, the argument goes, lest she court accusations that she's lying, and also in order to bring those men to justice. 
Marcotte goes on to explain why she thinks Gillibrand has handled the incident the proper way and how, by directing attacks against her, people are dodging the issues that she has raised:
Gillibrand's stories have the potential to provoke a genuine discussion about the widespread nature of sexual harassment, which would be lost in the finger-pointing extravaganza that would result from making specific accusations. But maybe that's been lost already: By shifting the focus away from the inappropriate comments and touching and toward blaming Gillibrand for supposedly not doing enough to hold her colleagues accountable, we've pretty much reached the unproductive portion of the conversation. Republicans are already exploiting the narrative that this is Gillibrand's fault for not naming names. Frank Luntz is out there suggesting that she's concealing their names because they're Democrats.
The only people who would benefit from Gillibrand naming names would be political reporters covering the day to day happenings of the inevitable scandal. So let's not do this, OK? If you really are opposed to sexual harassment, then let's talk about what we can all do to prevent it, instead of asking a senator to sacrifice her career to get embroiled in a go-nowhere "he said/she said" scandal.
In 1727 there was a famous court case in which libertine William Yonge, who had separated from his wife, sued her lover. Here's how the case is described by the Norton Anthology of British Literature:
In 1724 the notorious libertine William Yonge, separated from his wife, Mary, discovered that she (like him) had committed adultery. He sued her lover, Colonel Norton, for damages and collected 1500 pounds. Later that year, according to the law of the time, he petitioned the Houses of Parliament for a divorce. The case was tried in public. Mrs. Yonge's love letters were read aloud, and two men testified that they had found her and Norton "together in naked bed." Yonge was granted the divorce, his wife's dowry, and the greater part of her fortune.
An outraged Montagu wrote "Epistle from Mrs. Yonge to Her Husband" in which she imagines Mrs. Yonge's protest. While she speaker acknowledges that she doesn't expect to soften Yonge's heart, she writes,
But this last privilege I still retain;
Th' oppressed and injured always may complain.
I imagine that Montagu showed her poem to Mary Yonge in a show of support. Montagu could even point to a certain private revenge fantasy available to Mrs. Yonge: if her husband was busy making love to others, he could never be sure if his own children by his next wife would be his or not.
But Montagu did not feel that she could make her poem public and one can understand why. It wouldn't have helped Mrs. Yonge at all and it would have put the entire focus on mouthy women. As it was, the poem wasn't published until the 1970s.
"The Lover: A Ballad," which was published during Montagu's life time, was a different case. Like "Epistle," "The Lover" calls out the double standard women have to endure. Answering those poets that urge women not to be coy but to gather their rosebuds while they may, Montagu responds that "I hate to be cheated, and never will buy/Long years of repentance for moments of joy." But what makes the poem publishable is its light touch. Montagu may attack the carpe diem tradition, taking on such poets as Herrick, Lovelace, Suckling, Marvell, and Wilmot, but she does it with wit. One doesn't see the intense melodrama of "Epistle from Mrs. Yonge."
In the first stanza, Montagu brilliantly sums up most of the arguments women have had to listen to from the "seize the day" crowd:
This stupid indifference so often you blame
Is not owing to nature, to fear, or to shame;
I am not as cold as a Virgin in lead,
Nor is Sunday's sermon so strong in my head;
I know but too well how time flies along,
That we live but few years and yet fewer are young.
But the real reason she turns down overtures, Montagu says, is because she hasn't yet found a man good enough. Zing!
The poem proceeds to set forth the qualities she would like to see in a lover. If such a one were to turn up, she assures her readers, she would "cease to be proud." The poem is rather remarkable in a woman claiming the right to sexual enjoyment, with Montagu writing,
Till lost in the joy we confess that we live,
And he may be rude, and yet I may forgive.
Montagu then adds a formidable "but," however:
But till this astonishing creature I know,
As I long have lived chaste, I will keep myself so.
What has all this to do with Gillibrand's response? Montagu figured out what she could make public and what she could not. A light comic touch would work whereas a strong accusatory stance would not. It sounds like the New York senator is making similar calculations.