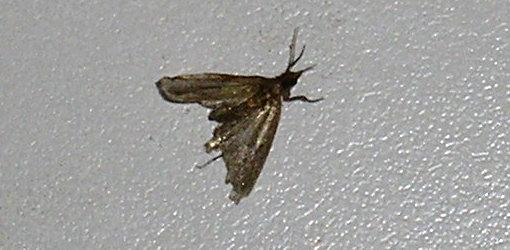 I opened a kitchen cabinet recently and a Blake poem instantly leaped to mind. The reason: pantry moths. Can you guess the poem?
First, however, I'm looking for ways to eradicate the moths. We seal everything tightly and periodically wipe down all surfaces, yet there is still that fluttering. Nothing seems to work.
The poem, however, only seems to be about the worm that flies in the night. It's really about the complex interaction, in our adult world, between romantic love and sexuality. While we long for purity and innocence, at the same time we are ashamed of what we see as our sinful selves. Indeed, our very longing for innocence may be propelled by the desire to escape from our secret shame. Blake doesn't overstate when he describes our mental turmoil as a howling storm. Freud called this process sublimation and said it led both to great suffering and great art.
The Sick Rose
By William Blake
O Rose thou art sick.
The invisible worm,
That flies in the night
In the howling storm:
Has found out thy bed
Of crimson joy:
And his dark secret love
Does thy life destroy.
Rice is less romantic than roses but our invisible worms take whatever they find.