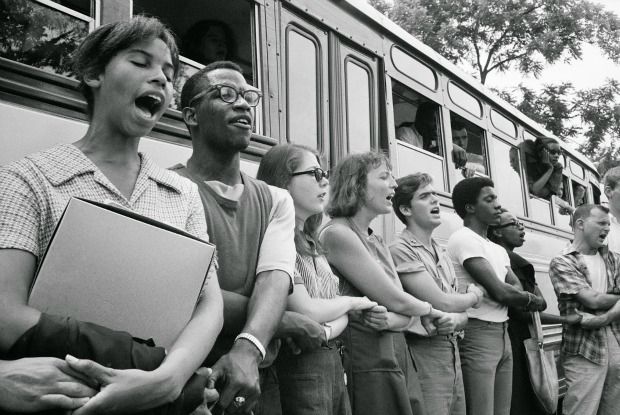 Spiritual Sunday
My mother and I went to hear St. Olaf's sublime choir at Sewanee's All Saints Chapel Thursday night. (This in spite of the fact that we both attended St. Olaf's archrival, Carleton College.) Amongst the program's "peace on earth" offerings was an arrangement of Langston Hughes's "I Dream a World." I share it here, not only for its message but to honor Hughes, whose birthday was Thursday, along with Black History month.
Hughes has a number of dream poems, some of which ironically refer to the American Dream. (In "Harlem," Hughes famously shows what happens to "a dream deferred.") There is no irony in "I Dream a World," however. If one is to build a society "where man no other man will scorn," one must imagine it first. Hughes's simple but powerful poetry helps us do so.
Note how the line "and joy, like a pearl," breaks the rhythm, calling attention to itself in the process. Joy is at the heart of Hughes's dreaming.
I Dream a World
By Langston Hughes
I dream a world where man 

No other man will
scorn, 

Where love will
bless the earth 

And peace its paths
adorn 

I dream a world
where all 

Will know sweet
freedom's way, 

Where greed no
longer saps the soul 

Nor avarice blights
our day. 

A world I dream
where black or white, 

Whatever race you
be, 

Will share the
bounties of the earth 

And every man is
free, 

Where wretchedness
will hang its head 

And joy, like a
pearl, 

Attends the needs
of all mankind- 

Of such I dream, my
world!