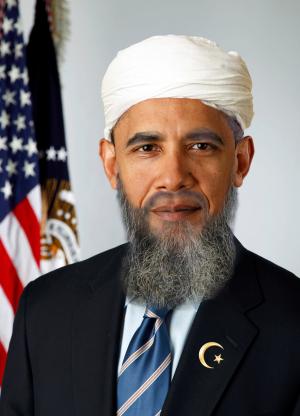 Tuesday
A couple of weeks ago, I read an interesting theory about conspiracy theories that reminded me of Thomas Hardy's poem "Hap." It all starts with feelings of powerlessness.
In the article, Tom Sullivan of the Hullabaloo blog points to interesting political crossovers that former Labor Secretary Robert Reich has been reporting from his book tour. Although a liberal, Reich has been finding many areas of common agreement with political opponents, even from Trump supporters. Here's Sullivan:
They see they are being screwed and they don't like it. They oppose crony capitalism, too-big-to-fail banks, factory farms, the Supreme Court's Citizens United decision, and the Trans Pacific Partnership. Basically, "they see government as the vehicle for big corporations and Wall Street to exert their power in ways that hurt the little guy," writes Reich at Salon. They want that power back.
Unfortunately for progressives, these political areas of agreement are not leading to a resurgence of leftist populism. Rather, people are embracing whacko rightwing candidates and far flung conspiracies. Sullivan explains why:
Posessing secret "truths" gives conspiracy theorists a false sense of power in a world beyond their control. When life feels as if you have awakened locked in the trunk of a car careening down a rutted mountain road, you want to believe – you need to believe – that someone, anyone, is sitting behind the wheel. Even a diabolical someone is better than no one at all.
For Hardy, this "diabolical someone" is a vengeful god that we would prefer to no god at all. What drives us crazy, he writes, is the idea that "Crass Casualty" and "dicing Time"–in other words, accidental happenstance and time–dictate our lives.  They are the reasons why joy lies slain and why our best hopes fail to come to fruition. Here's the poem:
If but some vengeful god would call to me
From up the sky, and laugh: "Thou suffering thing,
Know that thy sorrow is my ecstasy,
That thy love's loss is my hate's profiting!"
Then would I bear it, clench myself, and die,
Steeled by the sense of ire unmerited;
Half-eased in that a Powerfuller than I
Had willed and meted me the tears I shed.
But not so.   How arrives it joy lies slain,
And why unblooms the best hope ever sown?
—Crass Casualty obstructs the sun and rain,
And dicing Time for gladness casts a moan. . . .
These purblind Doomsters had as readily strown
Blisses about my pilgrimage as pain. 
Hardy's poem gets at the current rightwing temper tantrum, with the second stanza describing well the tiresome cries of victimization that never seem to go away. If a "Powerfuller" force—the Media?—is putting a Kenyan socialist in the White House and ripping apart traditional values, then one at least has a moving narrative. Whereas if s**t just happens without rhyme or reason—well, there's no way of psychologically fighting back.
Who knew that the Left could dictate people's lives to this extent? Of course, it's news to the Left.