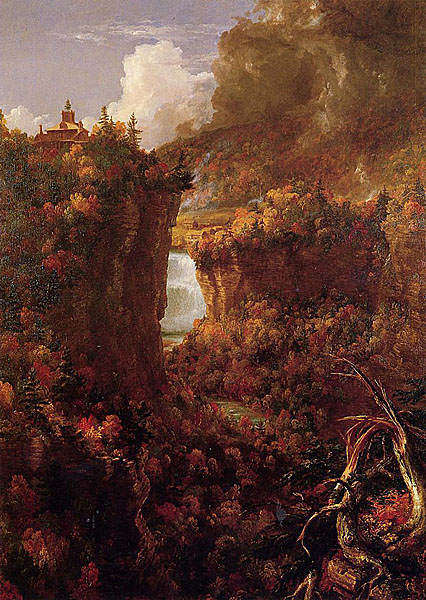 Spiritual Sunday
The gorgeous fall poem I share today reminds me of two others, one that may have influenced it and one that it may have influenced in turn. Edna St. Vincent's Millay's "God's World" owes something to Gerald Manley Hopkins's "God Grandeur," and I believe it has impacted Mary Oliver, especially her "In Blackwater Woods."
Millay is so overwhelmed with the beauty of an autumn day that she feels she "cannot hold thee close enough!" She feels so stretched apart that one more burning leaf or bird call will send her over the edge.
O world, I cannot hold thee close enough!
    Thy winds, thy wide grey skies!
    Thy mists, that roll and rise!
 Thy woods, this autumn day, that ache and sag
 And all but cry with color!   That gaunt crag
 To crush!   To lift the lean of that black bluff!
 World, World, I cannot get thee close enough!

Long have I known a glory in it all,
          But never knew I this;
          Here such a passion is
 As stretcheth me apart,—Lord, I do fear
 Thou'st made the world too beautiful this year;
 My soul is all but out of me,—let fall
 No burning leaf; prithee, let no bird call.
Hopkins proclaims with similar passion, "The world is charged with the grandeur of God." But Hopkins's poem is more spring-like, with nature redeeming a sinful world. Millay's vision is more like that of Oliver, for whom the season seems all the more beautiful because it will soon be lost with the onset of winter.
For Millay, the "ache and sag" of foreboding only serve to accentuate how the woods cry with color. In "In Blackwater Woods," meanwhile, Oliver sees autumn as one last spasm of beauty before the ponds turn dark and nameless. Oliver gives voice to the mystery of this mixture of beauty and loss:
Every year
 everything
 I have ever learned

in my lifetime
 leads back to this: the fires
 and the black river of loss
In her poem, she also talks about desiring to hold the world close, instructing us to "love what is mortal" and "to hold it/ against your bones knowing your own life depends on it":
To live in this world

you must be able
 to do three things:
 to love what is mortal;
 to hold it
 
 against your bones knowing


your own life depends on it;


and, when the time comes to let it go,


to let it go.
Although Millay doesn't talk about letting life go in "God's World," the sentiment is present in her best known poem. If we embrace the light fully, whatever else follows is secondary:
My
candle burns at both ends;

   It will not last the night;

But ah, my foes, and oh, my friends—

   It gives a lovely light!
At moments of spiritual doubt, the world presents us with beauty. We can make of that what we will.