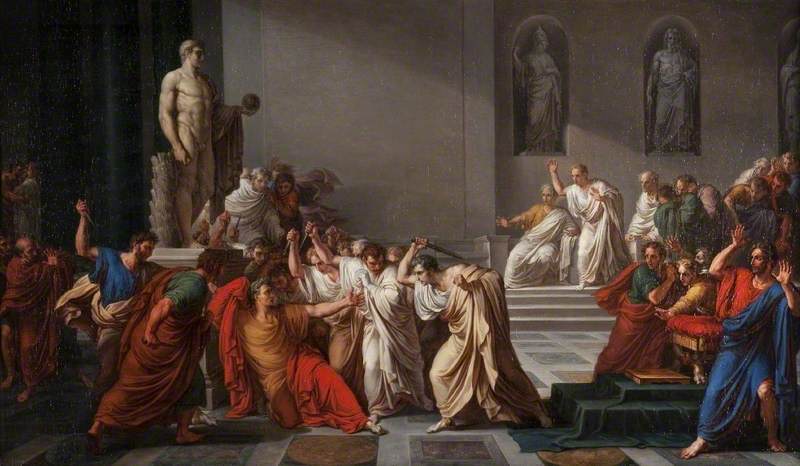 Monday
Literature is full of betrayal narratives, many of which apply only too well to Donald Trump's betrayal of the Syrian Kurds. Given that these men and women have been fighting side by side with American troops against ISIS, often taking on the most dangerous missions, the president's choice to green-light Turkey's attack against them is horrifying.
Which narrative fits it best? Shakespeare has several, including Macbeth's betrayal of Duncan and Iago's betrayal of Othello. As with the Americans and Kurds, both involve betrayal by former comrades in arms. But the one we remember best is Julius Caesar's horror that his own fellow warrior Brutus is among the assassins. "Et tu, Brute!" he cries out, the betrayal as painful as the knife blows raining down on him.
Trump is akin to Macbeth in that, because he betrays others, he believes others are out to get him. In other words, he sees himself surrounded by Banquos. Yet in the end, Macbeth suffers an attack of conscience of which Trump seems incapable. Brutus too—the noblest Roman of them all–is haunted by Caesar's ghost. He has depth and noble purpose, even if his betrayal goes horribly awry.
With that in mind, I'll go with Trump as Iago, a comparison I've made before. Like Iago, he seems to be driven by pure resentment, and, like Iago, he shows no sign of regret or compunction.
It remains to be seen whether final justice will be meted out to Trump as it is to Othello's betrayer:
To you, lord governor,
Remains the censure of this hellish villain;
The time, the place, the torture...
That, however, will be of scant comfort to the Kurds.