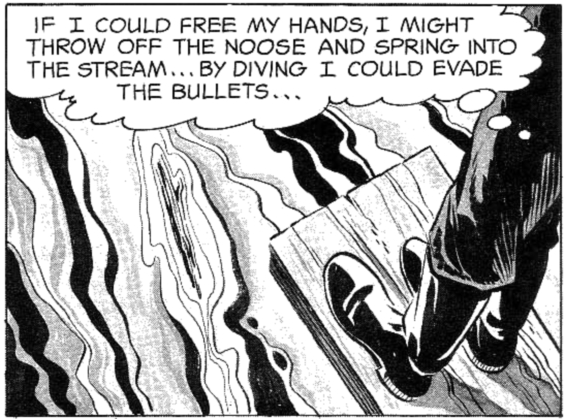 What a Super Bowl that was, with amazing twists and turns all the way through! Depending on who you were rooting for, it was either heartbreaking tragedy or exhilarating comedy. A work comes to mind for each.
If you were one of the few Americans who did not see the game, here's a recap of the final minutes. After having given up a first half lead and then going down by ten points in the third, the Patriots fought back to take a four point advantage with just under two minutes left in the game. Seattle then drove the length of the field in a minute and had the ball on the one-yard line with a minute to go and three chances to punch it in.
For good measure, they had a timeout left and they had "Beast Mode" running back Marshall Lynch to do the heavy lifting. Lynch may be the premier short yardage runner in the National Football League and he had been carrying tacklers with him all day. Even if the Patriots were to stack the line, few doubted that Lynch would break through for the winning score.
Instead, hoping to catch the Patriots off guard, Seattle quarterback Russell Wilson threw a pass. And was intercepted!
If you were rooting for the Patriots, the ending of John Gay's Beggar's Opera is what you want.
Throughout the play, highwayman Mac the Knife has effected a number of miraculous escapes, just as the Patriots escaped the Baltimore Ravens and appeared ready to escape Seattle. In the end, however, he is betrayed to the authorities and is sentenced to be hanged. A player who has been watching the play objects to such an ending:
Player. But, honest Friend, I hope you don't intend that Macheath shall be really executed.
Beggar. Most certainly, Sir.—To make the Piece perfect, I was for doing strict poetical Justice.—Macheath is to be hang'd; and for the other Personages of the Drama, the Audience must have suppos'd they were all either hang'd or transported.
Player. Why then, Friend, this is a downright deep Tragedy. The Catastrophe is manifestly wrong, for an Opera must end happily.
So what does the playwright do? He arranges a timely interception–I mean, intercession:
Beggar. Your Objection, Sir, is very just, and is easily remov'd. For you must allow, that in this kind of Drama, 'tis no matter how absurdly things are brought about—So—you Rabble there—run and cry, A Reprieve!—let the Prisoner be brought back to his Wives in Triumph.
The Patriots' escape was an absurd ending, but that is the very essence of comedy. No one predicted that the game would conclude like this. Joy reigned supreme in New England.
Seattle fans, by contrast, must have felt like they were being toyed with by the malevolent gods mentioned in King Lear:
As flies to wanton boys are we to th' gods,
They kill us for their sport.
They experienced as well the hellish torment of Tantalus, who is teased with luscious fruit, only to have it snatched away the moment it approaches his lips.
The story that comes to mind involves another man about to be hanged, which makes for a nice symmetry. Ambrose Bierce's "Occurrence at Owl Creek Bridge," made into an Oscar-winning short film in 1962, gives us a Confederate sympathizer and saboteur who has been sentenced to be dropped from the bridge. If you don't want me to spoil the ending, you can first read it here before concluding this post.
In the story, the rope breaks and, by swimming downstream, the man is able to escape, diving deep every time he sees the troops preparing to fire. The river then turns into rapids, taking him far beyond their reach. His neck hurting and his throat parched, he then plunges into the forest and runs all night, working his way back to his plantation. Here's how the story ends:
Doubtless, despite his suffering, he had fallen asleep while walking, for now he sees another scene—perhaps he has merely recovered from a delirium. He stands at the gate of his own home. All is as he left it, and all bright and beautiful in the morning sunshine. He must have traveled the entire night. As he pushes open the gate and passes up the wide white walk, he sees a flutter of female garments; his wife, looking fresh and cool and sweet, steps down from the veranda to meet him. At the bottom of the steps she stands waiting, with a smile of ineffable joy, an attitude of matchless grace and dignity. Ah, how beautiful she is! He springs forwards with extended arms. As he is about to clasp her he feels a stunning blow upon the back of the neck; a blinding white light blazes all about him with a sound like the shock of a cannon—then all is darkness and silence!
Peyton Farquhar was dead; his body, with a broken neck, swung gently from side to side beneath the timbers of the Owl Creek bridge.
This is how the game's ending felt to Seattle fans: they were on the verge of a beautiful delirium, they were springing forward to clasp the object of their desire, and then reality set in, bringing them up short with a cold, hard shock.
Sports can be cruel that way.