Friday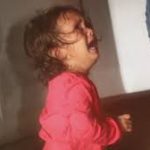 According to a number of rightwingers, the Trump policy to separate children from their immigrant parents is actually humane. Fox News' Laura Igraham wins some kind of award for asserting that the kids are being "temporarily housed at what are, essentially, summer camps," while Breitbart editor Joel Pollak referred to the cages housing some of the children as "chain-link partitions." Charles Dickens targets such people in Oliver Twist
Dickens accuses newborn Oliver of violating the poor laws by being born to an unwed mother, just as many of the immigrants entering the United States are violating our laws (this according to Attorney General Jeff Sessions) by fleeing violence. In the novel, the authorities "magnanimously and humanely" "farm" Oliver off to a workhouse:
For the next eight or ten months, Oliver was the victim of a systematic course of treachery and deception. He was brought up by hand. The hungry and destitute situation of the infant orphan was duly reported by the workhouse authorities to the parish authorities. The parish authorities inquired with dignity of the workhouse authorities, whether there was no female then domiciled in 'the house' who was in a situation to impart to Oliver Twist, the consolation and nourishment of which he stood in need. The workhouse authorities replied with humility, that there was not. Upon this, the parish authorities magnanimously and humanely resolved, that Oliver should be 'farmed,' or, in other words, that he should be dispatched to a branch-workhouse some three miles off, where twenty or thirty other juvenile offenders against the poor-laws, rolled about the floor all day, without the inconvenience of too much food or too much clothing…
The Trump administration doesn't even have the excuse that the interned children are orphans as it essentially orphans them itself, thereby denying them "the consolation and nourishment" of family. Furthermore, in Trump's recent executive order to keep families together—which just stops a policy that he himself instituted—there is no talk of reuniting the children who have already been separated.
Just so America's own poor don't feel left out, the GOP is planning more pain for them as well. In an irony that Dickens wouldn't hesitate to expose, the House Republicans have just released their "Brighter American Future" plan to cut Medicare, Medicaid, Social Security, food stamps, and other social safety net programs in order to balance a budget that they themselves threw out of whack with their tax cuts for the wealthy:
The House Republican budget, titled "A Brighter American Future," would remake Medicare by giving seniors the option of enrolling in private plans that compete with traditional Medicare, a system of competition designed to keep costs down but dismissed by critics as an effort to privatize the program. Along with other changes, the budget proposes to squeeze $537 billion out of Medicare over the next decade.
The budget would transform Medicaid, the federal-state health-care program for the poor, by limiting per capita payments or allowing states to turn it into a block-grant program — the same approach House Republicans took in their legislation that passed last year to repeal the Affordable Care Act (the repeal effort died in the Senate, but the GOP budget assumes that the repeal takes place). It also proposes adding work requirements for certain adults enrolled in Medicaid. Changes to Medicaid and other health programs would account for $1.5 trillion in savings.
Social Security comes in for more modest cuts of $4 billion over the decade, which the budget projects could be reached by eliminating concurrent receipt of unemployment benefits and Social Security disability insurance.
The budget also proposes a number of other cost-saving measures, some of which could prove unpopular if implemented, such as adding more work requirements for food-stamp and welfare recipients…
[Update: The House just narrowly passed a bill requiring stricter work requirements for food stamp recipients.]
One goal of work requirements is to lessen the number of people applying for assistance, which brings costs down, even though more people go hungry and fail to get medical attention. GOP lawmakers know well that, the harder it is to get help, the more money the state saves. Recall that the Speaker of the House is a man who once publicly worried that the social safety net is a hammock and that Democrats were offering the poor "a full stomach and an empty soul." Paul Ryan and his House colleagues will find themselves described in Dickens's novel:
The members of this [workhouse] board were very sage, deep, philosophical men; and when they came to turn their attention to the workhouse, they found out at once, what ordinary folks would never have discovered—the poor people liked it! It was a regular place of public entertainment for the poorer classes; a tavern where there was nothing to pay; a public breakfast, dinner, tea, and supper all the year round; a brick and mortar elysium, where it was all play and no work. 'Oho!' said the board, looking very knowing; 'we are the fellows to set this to rights; we'll stop it all, in no time.' So, they established the rule, that all poor people should have the alternative (for they would compel nobody, not they), of being starved by a gradual process in the house, or by a quick one out of it. With this view, they contracted with the water-works to lay on an unlimited supply of water; and with a corn-factor to supply periodically small quantities of oatmeal; and issued three meals of thin gruel a day, with an onion twice a week, and half a roll of Sundays. They made a great many other wise and humane regulations, having reference to the ladies, which it is not necessary to repeat; kindly undertook to divorce poor married people, in consequence of the great expense of a suit in Doctors' Commons; and, instead of compelling a man to support his family, as they had theretofore done, took his family away from him, and made him a bachelor! There is no saying how many applicants for relief, under these last two heads, might have started up in all classes of society, if it had not been coupled with the workhouse; but the board were long-headed men, and had provided for this difficulty. The relief was inseparable from the workhouse and the gruel; and that frightened people.
For the first six months after Oliver Twist was removed, the system was in full operation. It was rather expensive at first, in consequence of the increase in the undertaker's bill, and the necessity of taking in the clothes of all the paupers, which fluttered loosely on their wasted, shrunken forms, after a week or two's gruel. But the number of workhouse inmates got thin as well as the paupers; and the board were in ecstasies.
The major goal of today's GOP is to redistribute wealth upwards. They get in trouble when their cruelty becomes too obvious.
Further thoughts: A New Yorker article about a physician encountering an eight-year-old in immigrant detention provides another disturbing parallel with Oliver Twist. First, from the New Yorker piece:
"I asked the clinician, 'When is this child going to be reunited with his parents?' He was evasive. First it was 'Oh, well, we don't know.' And then it was 'Well, he won't be reunited with his parents unless he behaves.' The lack of compassion was scary, and it didn't seem like there was really a plan.
"This boy seemed devastated—quiet and withdrawn. He barely spoke. I asked if he needed a hug. I kneeled down in front of the recliner, and this kid just threw himself into my arms and didn't let go. He cried and I cried. And to think he's been in a facility for a month without a hug, away from his parents, and scared, and not knowing when he'll see them again or if he'll see them again. While I held him, I heard the men standing behind me muttering that I was 'rewarding his bad behavior.' 
Here's Oliver's interview with the workhouse authorities:
'What's your name, boy?' said the gentleman in the high chair.
Oliver was frightened at the sight of so many gentlemen, which made him tremble: and the beadle gave him another tap behind, which made him cry. These two causes made him answer in a very low and hesitating voice; whereupon a gentleman in a white waistcoat said he was a fool. Which was a capital way of raising his spirits, and putting him quite at his ease.
'Boy,' said the gentleman in the high chair, 'listen to me. You know you're an orphan, I suppose?'
'What's that, sir?' inquired poor Oliver.
'The boy is a fool—I thought he was,' said the gentleman in the white waistcoat.
'Hush!' said the gentleman who had spoken first. 'You know you've got no father or mother, and that you were brought up by the parish, don't you?'
'Yes, sir,' replied Oliver, weeping bitterly.
'What are you crying for?' inquired the gentleman in the white waistcoat. And to be sure it was very extraordinary. What could the boy be crying for?