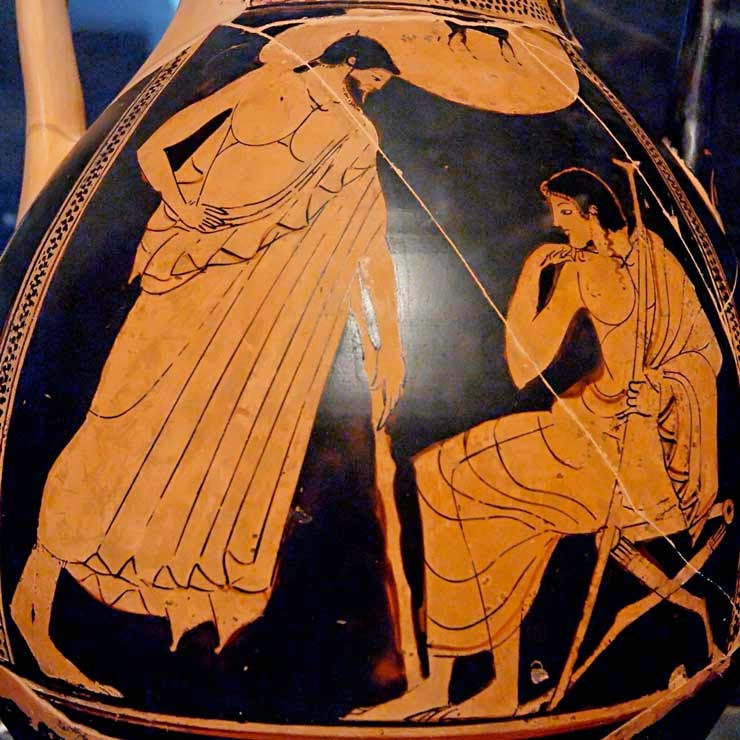 Monday
Asked last week about damaging his legacy on behalf of Donald Trump, Attorney General William Barr invoked Homer. "Everyone dies," he said, "and I am not, you know, I don't believe in the Homeric idea that you know, immortality comes by, you know, having odes sung about you over the centuries, you know?"
In other words, I don't care how history perceives me. Once I'm dead, none of it matters.
This statement, verging as it does on existential fatalism, fails to do justice to the Homeric ideal. Immortality is about more than odes preserving one's individual name, as Odysseus's conversation with Achilles in the Underworld makes clear. To be sure, at first Achilles sounds a bit like Barr in saying that fame is overrated. This is in response to Odysseus telling him that his name is revered:
"But was there ever a man more blest by fortune
 than you, Akhilleus? Can there ever be?
 We ranked you with immortals in your lifetime,
 we Argives did, and here your power is royal
 among the dead men's shades. Think, then, Akhilleus:
 you need not be so pained by death."

                                                To this
 he answered swiftly:
                                                 "Let me hear no smooth talk
 of death from you, Odysseus, light of councils.
 Better, I say, to break sod as a farm hand
 for some poor country man, on iron rations,
 than lord it over all the exhausted dead.
Barr is doing his own version of breaking sod for someone else. Apparently, that's all that counts in life.
Achilles, however, changes his opinion. Asking Odysseus about his son, he walks away "glorying" after Odysseus provides a glowing account:
                                                But
I said no more,

for he had gone off striding the field of asphodel

the ghost of our great runner, Akhilleus Aiakides,

glorying in what I told him of his son.
In other words, what matters most to Achilles is not his own existence but the legacy he leaves behind. Contrary to what Barr claims, true Homeric immortality is not the survival of one's name. It's the future that one brings into being.
If Barr aspired to actual Homeric immortality, he would work to advance the cause of justice and the independence of the Justice Department so that future generations will benefit. As he apparently aspires to nothing more than being Donald Trump's fixer, however, he might as well be dead.