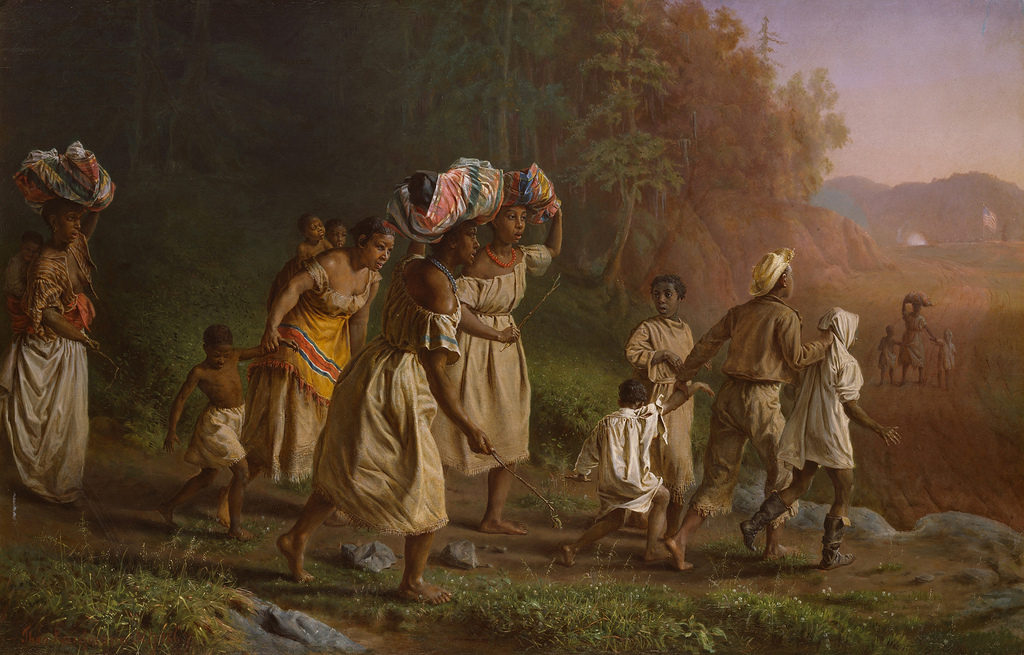 Thursday
I wrote yesterday's Walt Whitman post before hearing Donald Trump's Oval Office address, which is why I find myself returning to the poet again so soon. Like the Statue of Liberty mentioned by Sen. Chuck Schumer in his response to Trump, Whitman's Song of Myself serves as an antidote to the president's racism and xenophobia.
Trump, as he did from the day he descended on his escalator (and in fact has been doing all of his life), once again used a few lurid crimes to characterize all immigrants, a tactic employed by bigots since time immemorial and one I  witnessed regularly in the service of segregation when I was growing up in southern Tennessee. (Such characterizations led to regular lynchings up through the first half of the 20th century.) Irrelevant to Trump was the fact that undocumented immigrants commit crimes at lower rates than native Americans and that white terrorists are more likely to plant bombs and shoot masses of people than are people of color.
I was particularly struck by Trump's contention that he stood by grieving families following immigrant attacks. If you want someone who actually reaches out to those in trouble, look instead to Whitman, not only to Song of Myself but to how he became a nurse and dedicated himself to wounded Civil War soldiers.
If Whitman were alive today, there's no doubt that his verses would mention families fleeing violence in Central America, undocumented workers slaving away in sweat shops and resorts like Mar-a-lago, and others doing what they can to making a living. Although he focused on America ("I sing America"), in today's globalized world his vision would encompass all the Americas, and he would think of refugees everywhere. The man who proclaimed, "I contain multitudes" would expand his vision.
Imagine Whitman's runaway slave updated so as to apply to a mother and child fleeing violence in Honduras:
The runaway slave came to my house and stopt outside,
I heard his motions crackling the twigs of the woodpile,
Through the swung half-door of the kitchen I saw him limpsy and weak,
And went where he sat on a log and led him in and assured him,
And brought water and fill'd a tub for his sweated body and bruis'd feet,
And gave him a room that enter'd from my own, and gave him some coarse clean clothes,
And remember perfectly well his revolving eyes and his awkwardness,
And remember putting plasters on the galls of his neck and ankles;
He staid with me a week before he was recuperated and pass'd north,
I had him sit next me at table, my fire-lock lean'd in the corner.
I have written in the past about both walls and the Statue of Liberty. Below are the links:
Wall posts
Trump's Wall, Literal or Symbolic?
Trump's Crusoe Wall Goes Up in Airports
Langston Hughes: Oppression's Walls Will Have to Go
Trump's Pleasure Dome (with Caves of Ice)
Upon Walls: A Letter to the Incoming Class
Fences, Good Neighbors, and Immigration
Statue of Liberty post