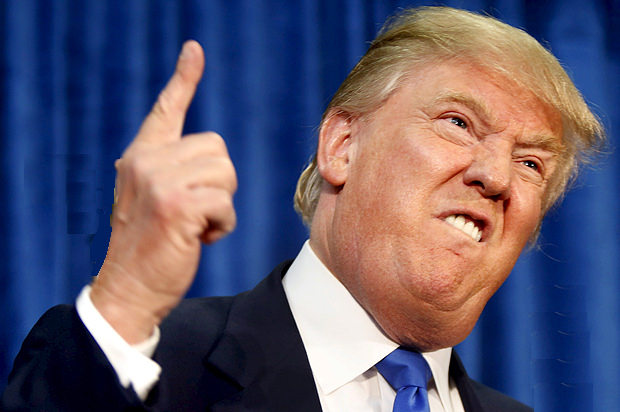 Friday
Among the many reasons for Donald Trump's success this year is his mastery of social media. His twitter feed has almost seven million followers, and many of his tweets are widely circulated.
My friend Rachel Kranz alerted me to a Jack Shepherd essay in BuzzFeed that does a stylistic analysis of Trump's tweets. Shepherd points out that they tweets generally feature two short declarative sentences followed by a "short derisive blast." For example:
Everybody is laughing at Jeb Bush—spent $100 million and is at the bottom of the pack. A pathetic figure.
Shepherd then imagines writing classic book reviews using the formula. Some of them are real gems. Here's a sampling:
James Joyce, Ulysses – Leopold Bloom is wandering all over Dublin. At one point the guy pleasures himself on the beach. Confusing and bad!
Hamlet—Loser Hamlet can't even avenge his father's death. The problem is, he is a choker, and once a choker, always a choker. Mr. Meltdown.
Lord of the Rings—Everybody is laughing at Gandalf the Grey. Can't even organize 9 people to destroy one ring without dying. A pathetic figure!
The Sun Also Rises—No one's ever going to love the worthless Jake Barnes no matter how much wine he drinks. He can't even get it up—a total loser!
Tristram Shandy—Halfway through this biography and the main character isn't even born yet. Bad writing and a very weak way to tell a story. Hard to read!
The Stranger—Pathetic Meursault can't take the heat. He killed someone because the sun was in his eyes. Existence is meaningless.
Feel free to write your own and send them along. I'll add any good ones to this list.