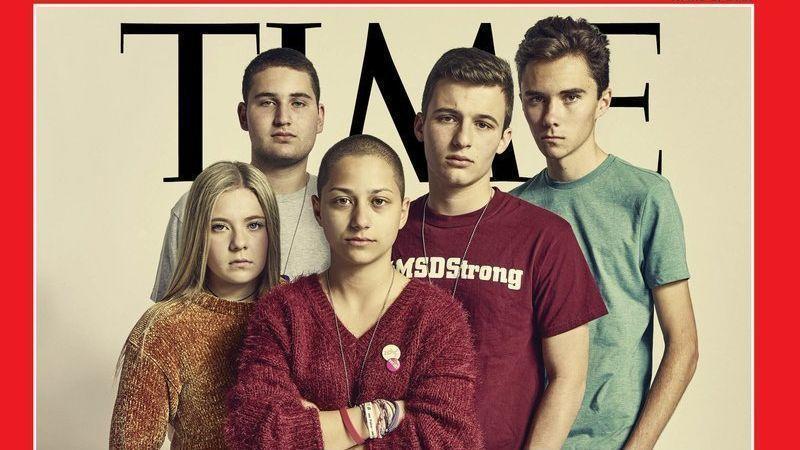 Saturday
Here's a poem I have taken to reposting every time there is another mass shooting. I run it today in support of all those marching in favor of sensible gun control in our blood-stained nation. To those young people who are leading the way, don't be discouraged. During the Vietnam War, many of those marching felt that our efforts weren't having any effect. We learned in retrospect that we had had an impact after all.
One additional note on the poem. My father, who saw the horrors of war close up in World War II, focuses on male insecurities. If he were writing the poem today, I'm pretty sure he would add in white insecurities to it as well.
Reprinted from Oct. 3, 2017
Throughout the years, following a mass killing I have often turned to works that capture evil at work in the world, most notably Beowulf and Paradise Lost. The links I have posted at the end of today's essay are only too relevant to Sunday night's mass killing in Las Vegas.
I want to turn today's focus in a different direction. As a number of people have noted, the shooter who killed 59 and wounded 520+ did not act alone. He had an accomplice: the National Rifle Association.
I share today the angriest poem my genial father ever wrote, which takes the organization to task….In "Ballad of the National Rifle Association," he unloads on the gun group for the ways that it exploits white male anxieties. The poem was "triggered" by a gun ad in Gun World that guaranteed "shooting satisfaction."
"Ballad" is a complex mixture of fantasies and fears, combining macho displays of supremacy, erotic dreams of manly sexual performance, and various emasculation fears. Stanza two is filled with power rape fantasies ("Whang her bang her get your action").
At one point Bates imagines Hollywood scenarios of protecting virginal daughters while cleansing the world of urban "putrefaction." In this drama, which one sees in D. W. Griffith's Birth of a Nation, the virginal daughters are the longing for a lost innocence while putrefaction is the black Other that makes anxious whites feel small and fearful. Donald Trump, of course, plays on fears of threatening African Americans (for instance, his description of urban neighborhoods as "hell holes"), and, right on cue, after the Las Vegas shooting Trump spokeswoman Sarah Huckabee Sanders mentioned Chicago violence as a reason not to enact gun control measures.
The poem's deep dive into the psychology of gun fanatics also examines revenge fantasies against chaotic nature and against parents—which is to say, against the fathers who mock their sons' sensitivity and the mothers whose sensitivity they both long for and hate (because it makes them feel vulnerable). "Pistol Pentheus" is Euripides's uptight control freak in The Bacchae, who tries to assert his manhood and is torn apart by his Dionysus-crazed mother. There is also an Oedipal reference to shooting the castrating father before he shoots you and adds your "skin" to his collection.
The utopian vision of a new Jerusalem is a power fantasy designed to override anxieties: a militarized America is very good at "winging rockets," whether at enemies or at the moon. ("It's natural the boys should whoop it up for so huge a phallic triumph," W. H. Auden wrote about the moon landing.) The poem was written in the 1990's but is impressively prescient given how commonplace apocalyptic language has become among many Christian gun-toting enthusiasts.
My father writes the poem in a southern accent. Having spent most of his life in southern Tennessee, he saw up close how susceptible poor Appalachian whites were to NRA fear mongering. The poem appeared in his collection The ZYX of Political Sex (Highlander Research and Education Center, 1999) so expect the language to be explicit.
Incidentally, Lucille Thornburgh, to whom the poem is dedicated, was a longtime union activist.
Ballad of the National Rifle Association
By Scott Bates
In memory of Lucille Thornburgh, dedicated worker for social justice, who liked this poem.
"For your shooting satisfaction . . ."
–from an ad in Gun World
Pistol small arm handgun gun
Trooper Trailsman Frontier Scout
Smith & Wesson Remington
Combat Cobra Knockabout
Browning Sheridan Colt Snap-Out
Single-six and Double-action
TOP PERFORMANCE SUPER CLOUT
Give you shooting satisfaction.
Pistol short arm peter prick
Rod avenger redmeat dong
Johnnie joystick reamer dick
Dummy fixer hicky prong
Swinging sirloin two feet long
Have a similar attraction
Every boy can be King Kong
With a shooting satisfaction.
Pistol-heist her hunt her down
Line her up and ream her right
Ride her home get off your gun
Shag her shoot her up tonight
Jump her hump her out of sight
Whang her bang her get your action
Fill her full of dynamite
For your shooting satisfaction.
Pistol Po-lice save your pity
For the dirty rotten hood
Gun him down in Inner City
Like they do in Hollywood
Save your daughter's maidenhood
And pulverize the putrefaction
Trash him baby trash him good
For your shooting satisfaction.
Pistol Pentheus git yer maw
Afore she tears you limb from limb
Beat yer pappy to the draw
And incidentally get him
The sonavabitch who wants yer skin
To add it to his rug collection
Blast yer pappy Jungle Jim
Fer yer shootin' satisfaction.
Pistol Patriot shoot your wad
The world the moon your mouth your brother
Build Jerusalem by God
Winging rockets at each other
Love your country like a mother
Love your enemy dog-fashion
Love your neighbor till he smother
In your shooting satisfaction.
Envoy
Pistol pirate cool tycoon
Do us all a benefaction
Go take a flying fuck at the moon
For our shooting satisfaction!
Previous Posts on Mass Killings
The NRA Preying on Anxious Men
Manchester Suicide Bombing: Grendel Evil vs. Beowulf Strength of Mind
This Time Grendel Chose Umpqua
Pennywise Kills North Carolina Muslims
Grendel as a Norwegian Christian Fascist
Dostoevsky and the Arizona Shootings 
Lost Paradise Syndrome in Tucson
Satan Strikes Again, This Time in Aurora
Grendel's Invasion of Fort Hood