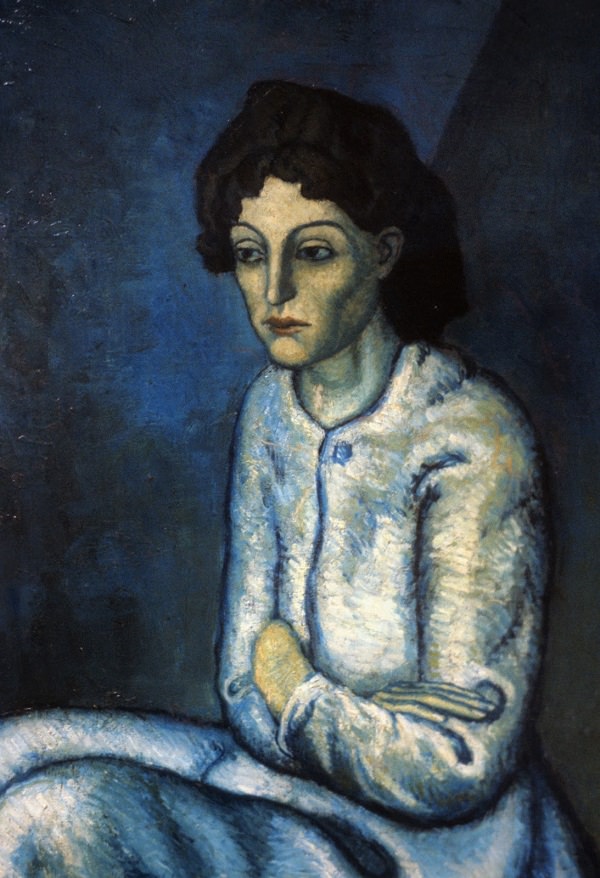 Spiritual Sunday
I share today a good Lenten poem by Denise Levertov where the poet finds herself in a funk, albeit not a dramatic funk. She's experiencing neither a "dark night of the soul" nor a scorching wasteland desert, those extreme moments of crisis that have pushed people to revelation. (Today's Gospel reading is Jesus's encounter with Satan in the desert.) Rather, she is in a gray place "without clear outlines," a soggy terrain that neither pulls one under nor provides one a solid place to stand.
She implies that the situation seems not enough to warrant a prayer, and "Oblique Prayer" doesn't at first glance look like a prayer at all. Maybe that's why she calls it oblique–and given that it appears in a collection entitled Oblique Prayers, Levertov suggests that all her poems are prayers if one looks at them from the right angle. Here, rather than straightforwardly requesting divine aid or offering up praise, the poet merely asks, "Have you been here?"
If she's asking the question of Jesus, then she presumably wants to know whether he experienced her condition when he became human. ("Is it a part of human-ness?") It's certainly not on a par with his sojourn in the desert, his night in the Garden of Gethsemane, or the crucifixion.
While she doesn't get a direct answer, simply asking the question reminds her of "the blessed light that caressed the world." She didn't ask for the memory—it came to her obliquely—but it is something she can hold onto as she stumbles around in no man's land. It provides guidance in a world that is neither pitch dark nor scorching bright but "mere non-darkness."
I value Levertov because she is a poet of half-light, one who doesn't claim direct connection to the numinous but humbly requests a glimpse. To draw a contrast, Mary Oliver careens melodramatically between deep depression and ecstatic communion (this is not a criticism). For a "dark night of the soul" poem, check out Francis Thompson's "Hound of Heaven" ("I fled him down the nights and down the days"). For a scorching desert poem, there's T. S. Eliot's Waste Land ("I will show you fear in a handful of dust").
Levertov, by contrast, slips in the back door. "Oblique" pretty much sums her up.
Oblique Prayer

Not the profound dark
 night of the soul 
And not the austere desert
 to scorch the heart at noon,
 grip the mind
 in teeth of ice at evening

 but gray,
 a place
 without clear outlines,

 the air
 heavy and thick

 the soft ground clogging
 my feet if I walk,
 sucking them downwards
 if I stand.

 Have you been here?
 Is it

 a part of human-ness

 to enter
 no man's land?

 I can remember
         (is it asking you
         that
         makes me remember?)
 even here

 the blessed light that caressed the world
 before I stumbled into
 this place of mere
 non-darkness